Are you looking to cozy up with a good book this winter? We've taken a look back at the books reviewed for The Maine Organic Farmer & Gardener in 2021 and pulled out a handful of our favorites. For the full reviews, as well as other books we enjoyed this year, visit our blog.
"Rebugging the Planet: The Remarkable Things that Insects (and Other Invertebrates) Do — And Why We Need to Love Them More"
By Vicki Hird, Chelsea Green Publishing, 2021
Like many of us, Hird uses the word "bug" as a catchall term that includes insects, spiders, terrestrial crustaceans, millipedes and other arthropods. She expands the category to also include earthworms and the occasional slug. Rebugging, Hird says, is more than simply reintroducing species back into their habitats. It involves thinking about how we live, buy things, approach our food system and garden. It involves how we could join with others to help enact policy changes that improve our planet. Because, Hird notes, a world made safe for bugs will benefit humans, too.
– Sue Smith-Heavenrich
"The Business of Botanicals: Exploring the Healing Promise of Plant Medicines in a Global Industry"
By Ann Armbrecht, Chelsea Green Publishing, 2021
The truth is that the global trade of herbs and spices is rooted in colonialism. The book gives some detailed examples of how colonialism has destroyed the environment around the world in relation to the herb and spice trade. One example being the Dutch pulling out and killing nutmeg trees in areas they didn't control and sterilizing the seeds so they would retain the market of this spice. Through Armbrecht's travels and investigation she seeks to understand which companies are working to be less extractive in their acquiring of desired herbs and instead trying to be in reciprocal relationship with the plants, the land, and the people who they are doing business with.
– Denise DeSpirito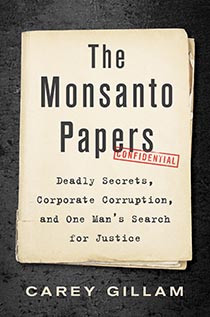 "The Monsanto Papers: Deadly Secrets, Corporate Corruption, and One Man's Search for Justice"
By Carey Gillam, Island Press, 2021
"The Monsanto Papers: Deadly Secrets, Corporate Corruption, and One Man's Search for Justice" by investigative journalist Carey Gillam covers the 2018 jury trial of Dewayne Johnson v. Monsanto Company. The plaintiff, known to friends and family as Lee, alleged to have developed a rare type of non-Hodgkin lymphoma as a direct result of using Monsanto's Ranger Pro, a glyphosate-based herbicide. While Johnson is just one of many plaintiffs, more than 50,000, who sought damages from the corporation in a national Monsanto Roundup mass tort litigation coordinated by lawyers from across the country, he had the distinction of being the first to see his day in court.
– Holli Cederholm
"The Maine Farm Table Cookbook: 125 Homegrown Recipes from the Pine Tree State"
By Kate Shaffer, The Countryman Press, 2021
One of my favorite things to do is hop in my car and travel around Maine, not to the popular beaches or parks, or busy restaurants, but to homesteads and farms in remote areas. I pull in the driveway or wind my way up a dirt road until it ends, walk around a garden plot or hop on a boat to pull lobster traps, and I become immersed in a unique world — the smells of a kitchen, tackling a project that needs another set of hands, tea and tales by the fire, always a re-connection. This is grounded, dirt-under-your-nails tourism: a pearl necklace of visits, real gems that are remembered for a lifetime. Kate Shaffer's "The Maine Farm Table Cookbook" reminds me of such travels. Each page is a visit with a farmer, a chef, a fisherman, an orchardist, a cheesemaker, a baker, a mushroom grower, a berry farmer. Each recipe is that special one that these entrepreneurs chose to share, the one they put on the table for a visit.
– Roberta Bailey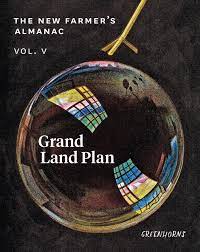 "The New Farmer's Almanac, Volume V"
Greenhorns, 2021
"The New Farmer's Almanac" is a book of connections. Within its pages, poems, essays, interviews and art weave together stories of farmers, gardeners, teachers and land stewards from across the United States and Earth, connecting stories and soil, policy and art, Indigenous wisdom and possibilities of the future. The stories that comprise this book seem to talk with each other, a conversation between the authors as seasons build, and each individual chapter is made stronger for the stories that both precede and follow.
– Katie Spring
Our winter reading list wouldn't be complete without "The Organic Farming Revolution: Past, Present, Future," MOFGA's 50th anniversary book. Reviewing the journey in organic farming of the past half-century and looking forward to new challenges and opportunities, "The Organic Farming Revolution" presents a collection of essays by prominent individuals involved in MOFGA's evolution as a leader in the organic movement as well as important voices in national discussions about sustainability, food resources, soil preservation, young farmers, and the intersection of organic farming and human health. 
Happy reading!