Common Ground Education Center
MOFGA has created a facility to support organic growers, and demonstrate the viability of organic agriculture. Located on 300+ acres of mixed farmland and forest in Unity, Maine, MOFGA's Common Ground Education Center provides ample space for the organization's renowned Fair while serving as an exciting venue for year-round educational programs. Each year, we host dozens of gardening, farming and forestry management meetings, demonstrations, workshops and courses, inside and out. MOFGA's staff offices are located on the grounds as well. The education center serves as an ideal "common ground" for teaching people from all walks of life about the effectiveness, beauty and importance of ecologically sound farming and gardening.
Since we arrived in Unity in 1998, we have taken a conservation approach to building, and we have installed small-scale, innovative energy-generating facilities to reduce our dependence on fossil fuels.
We exhibit the possibilities for visitors, especially at our Common Ground Country Fair each September. A key part of this programming is an assortment of small-scale energy systems that visitors may view and recreate in their own homes or on their farms.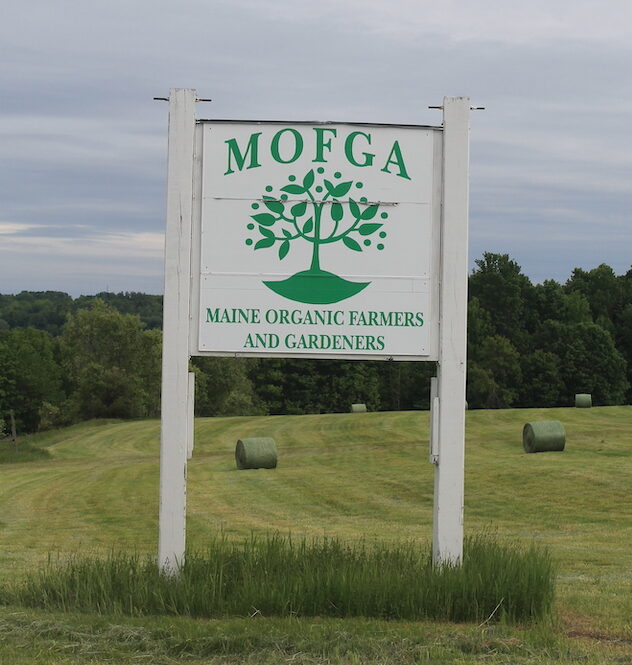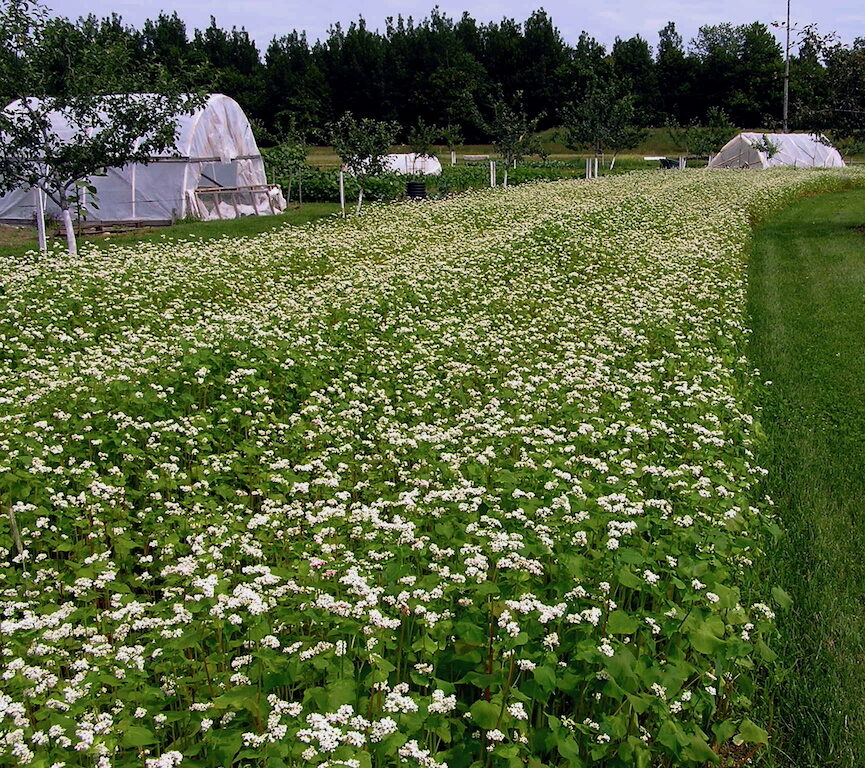 Fields, Gardens, Shade Trees and High Tunnels – MOFGA's numerous volunteers and staff have planted hundreds of shade and fruit trees, established half a dozen perennial gardens, and helped create an educational landscape that highlights sustainable agricultural practices for our region. A large kitchen herb garden demonstrates permaculture design concepts, extensive "green manure" plots highlight the uses and benefits of numerous cover crops, and various high tunnels help visitors realize the possibilities of extending the Maine growing season. MOFGA's farmers in residence cultivate several acres of fields in rotation for their farm income. 
Orchards – MOFGA's orchards celebrate and preserve our heritage of tree fruit diversity, demonstrate innovative polycultural orcharding, and regenerate soil vitality. The Maine Heritage Orchard is a ten-acre educational preservation orchard with more than 300 varieties of apples and pears traditionally grown in Maine. We are adding more varieties each year. The collection includes varieties from all 16 counties in Maine dating back as far as 1630. Until recently, many of them had been on the verge of extinction. This undertaking is all the more inspiring for the amazing transformation of its setting – a reclaimed gravel pit. MOFGA also manages two orchards on the main campus of the Common Ground Education Center, which visitors approach almost immediately upon arrival through either the Rose (north) or Pine (south) entrances. The North Orchard showcases apple varieties with Maine origins. The South Orchard contains a mixture of tree species – apples, plums, pears, cherries and peaches – and is typical of a small farm or home orchard. The North and South orchards serve as demonstration sites, and have market garden beds running between the rows of trees. The orchards are an important part of our educational programming and are used for teaching pruning, grafting and organic orchard care.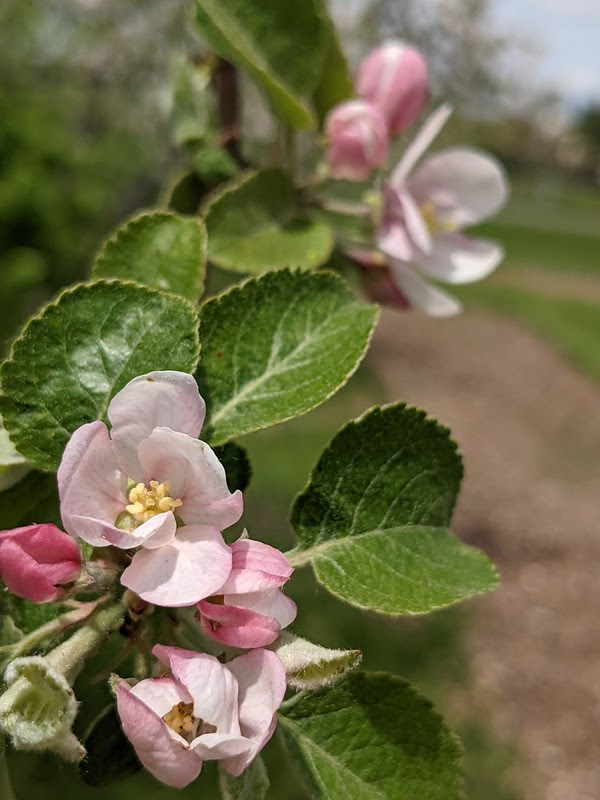 Woodlot – MOFGA has a plan for its 89-acres of forest. And, like many big projects at MOFGA, the woods are managed by volunteers on our Low Impact Forestry Committee. The different wooded areas are used for educational programs and timber production, both of which contribute significantly to the health of the forest. Some of the wooded area has about 50 years of growth from former cropland. Other areas have a fair amount of wetlands. Others have good stands of sugar maples, and some have very mature trees that are being harvested for wood to construct buildings on MOFGA's property. The south woodlot, comprised mostly of white pine, spruce and tamarack, is the primary location for educational programs during the Common Ground Country Fair, and MOFGA's Low Impact Forestry workshops.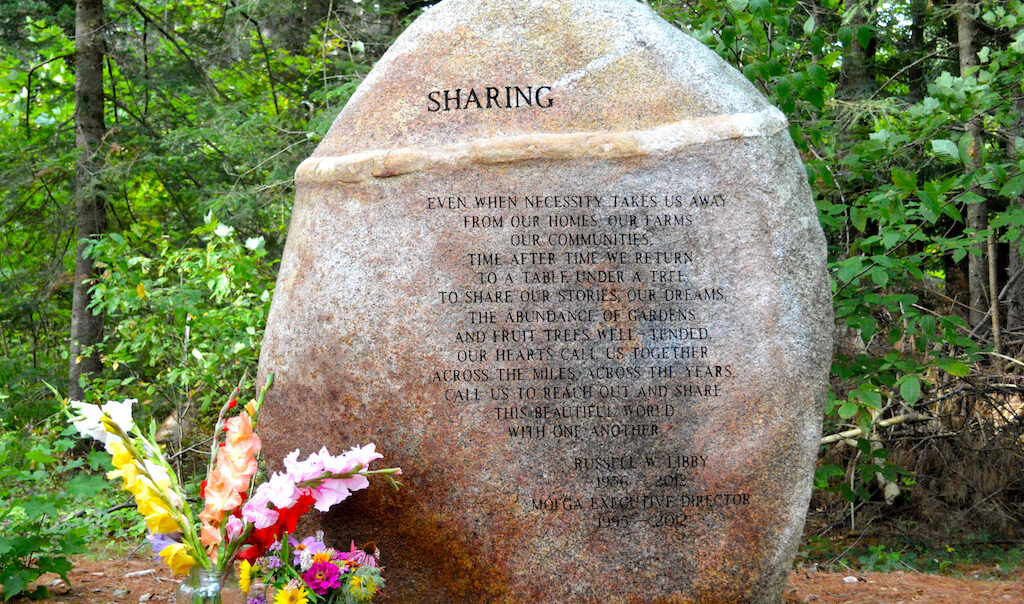 Russell's Poetry Grove – In memory of MOFGA's long-time beloved executive director Russell Libby, MOFGA created a poetry grove in the woods near the railroad stop. Russell loved to write and share poetry with friends, family and colleagues. The setting invites visitors to rest a while on beautiful stone benches, soak in the grandeur of the towering pines, share poetry and conversation with one another, and celebrate the vision that Russell had for MOFGA.
Hills to Sea Trail
– MOFGA is part of the Waldo County Trails Coalition (WCTC), a collaborative project of nine Waldo County organizations working to create a year-round recreational footpath stretching from Unity to Belfast. The Coalition envisions the trail as a way to raise environmental awareness, support our working landscape, and connect and strengthen communities. This 60 mile link of trails crosses MOFGA's Common Ground Education Center. If you would like to be involved with this exciting project or contribute financial support for the long-term stewardship of the trail, please send an email to
[email protected]
.
Working and Learning Space
Offices – MOFGA staff members have offices in the main building, in the Annex building on Route 220 in Thorndike, and across town in a space rented from Maine Farmland Trust. Several staff members work in remote locations around the state as well. As MOFGA's programs grow, so does the staff and the corresponding need for workspace. Plans are ever evolving but we are all grateful for the beautiful venue that we call home.
Unity Hall – MOFGA's Unity Hall is a 4,000 square foot room used for workshops, conferences, meetings, feasts, social gatherings, and, of course, the Exhibition Hall of the Common Ground Country Fair. In 1998, the post and beam construction was built by four different timber framers including: Connolly & Company of Edgecomb; Timber Frames by R.A. Krouse of Arundel; Mike Smiley Timber Frames of New Sharon; and Fairbanks Timber Frames of Winthrop. The framers cut sections of the Hall and joined them together at the raising. Unity Hall was made possible by the generosity of Bert and Coral Clifford of Unity.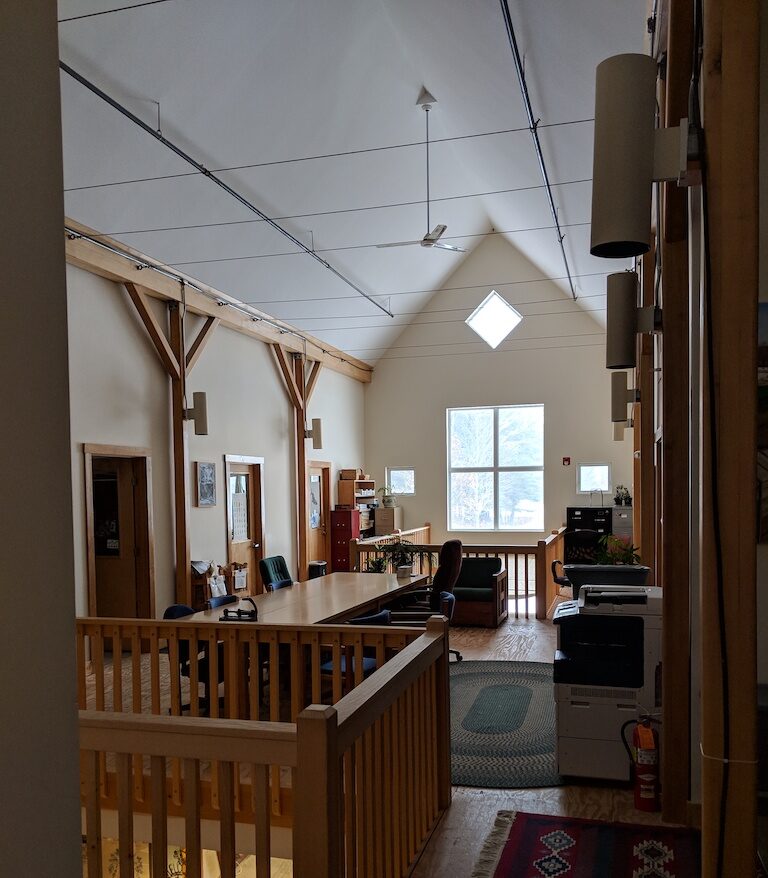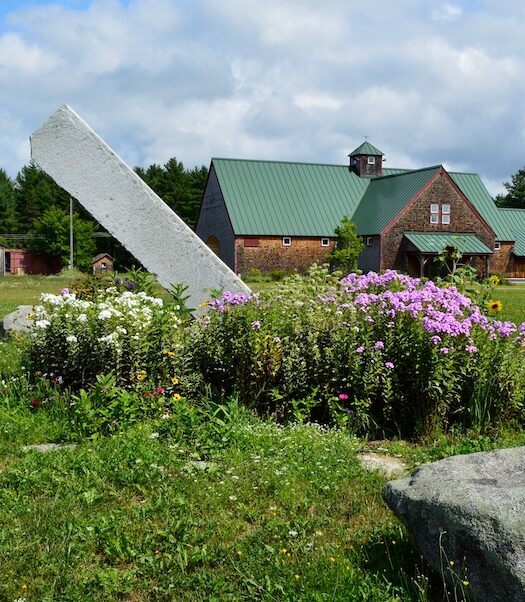 Library – MOFGA's library is the most frequently used facility at the Common Ground Education Center. In addition to being an educational resource for the public, MOFGA staff and volunteers use the office regularly for meetings and educational programs. We are especially grateful to the Stephen and Tabitha King Foundation for the generous financial support that allowed us to install library shelving, computers and locally crafted furniture, and to catalog our collection making it searchable online. The library houses close to 2,000 volumes of sustainable agriculture books and dozens of periodicals and newsletters. In addition to hundreds of popular and academic books covering organic sustainable farming and gardening, the library includes dozens of old and out-of-print volumes. Essentially everything that has been written about sustainable agriculture in Maine, and some material from beyond, is represented and available to visitors for use in the library. Many of the books in this rich collection were donated by members and friends of MOFGA over the organization's 40-year history. 
Common Kitchen – MOFGA's Common Kitchen is commercially licensed and fully equipped with appliances and cooking gear. Staff and volunteers use the kitchen year-round to prepare food for MOFGA events. The busiest time of year in the kitchen is, of course, late September, when volunteers are preparing thousands of delicious meals for hungry Common Ground Country Fair volunteers. MOFGA-Certified growers also may use the kitchen to process harvested foods for value-added sales items. The Common Kitchen serves as a great venue for cooking classes and kitchen safety workshops as well.
Farmhouse – MOFGA's Journeypersons in residence call our Farmhouse "home." The cape style house is the result of an ecological design contest that MOFGA hosted in 1999. The winning designers were Ned and Avery Wood. The building is constructed of environmentally friendly materials, including wood harvested from MOFGA's woodlot. Features include a wood cookstove that pre-heats water for the house, heavy insulation throughout the building, and floors made of sustainably harvested hardwoods. Provisions were made for solar hot water as well. There are two bedrooms, a bathroom, living room, kitchen, summer kitchen, basement and root cellar.
Bunkhouse – MOFGA has a modest bunkhouse for volunteers who need to spend the night on campus. The bunkhouse sleeps eight in bunkbeds, and has a kitchen, a full bathroom and a living room.