By Roberta Bailey
What can I make for the potluck? How much extra time do I have? What is in the refrigerator? What do I have a surplus of in the root cellar? How far do I have to travel? Will that dish travel well? Can I make it ahead? Does it need to be warmed up? Will there be oven space? Will there be time to cook it there?
Are there dietary concerns? How many of them can I realistically navigate?
A wedding potluck, step it up, make it fancy. A work potluck. Keep it simple. Time is precious.
A big bowl of mashed winter or summer squash, maybe with onions, counters and balances all the varied flavors and ingredients around the table. A big coleslaw is easy, and often appreciated, especially if no other vegetables show up. Cornbread or cookies are quick and portable, especially if traveling a distance in a car.
Pie is great. Cake always brings a smile. The occasional potluck that turns out to be all desserts is a bit too sweet but quite memorable.
Soup is such a great meal, but I find that it creates extra work for everyone at a potluck. Soup bowls or mugs must be found. The eater must juggle it along with a plate. Are there spoons? I do love soup, but usually pass it up at a potluck.
Themes for a potluck, like all Thai dishes or Italian cuisine, can make for a more cohesive platter of plenty. I once hosted an all-pie potluck. It was unforgettable. A big pot of soup preceded the indulgence. So, there is the soup.
I think of a potluck as a gathering of energy, like the spiral of a twister but more of a beneficent spiral of human energy coming together. Each person thinks ahead about what to make, then there is the anticipation that gets stirred or baked into the chosen dish. There are the people and the food coming together. The circling and serving at the table. The conversation rising. The eating together mixes with the stories told. Eyes sparkle, laughter, then sweet cake. Who made this crisp? There is something different in it. Oh, orange juice. Wow, it really makes the berry flavor pop.
Here is a small collection of my favorite dishes to make for a gathering. May they serve you well.
Little Pip's Chicken Curry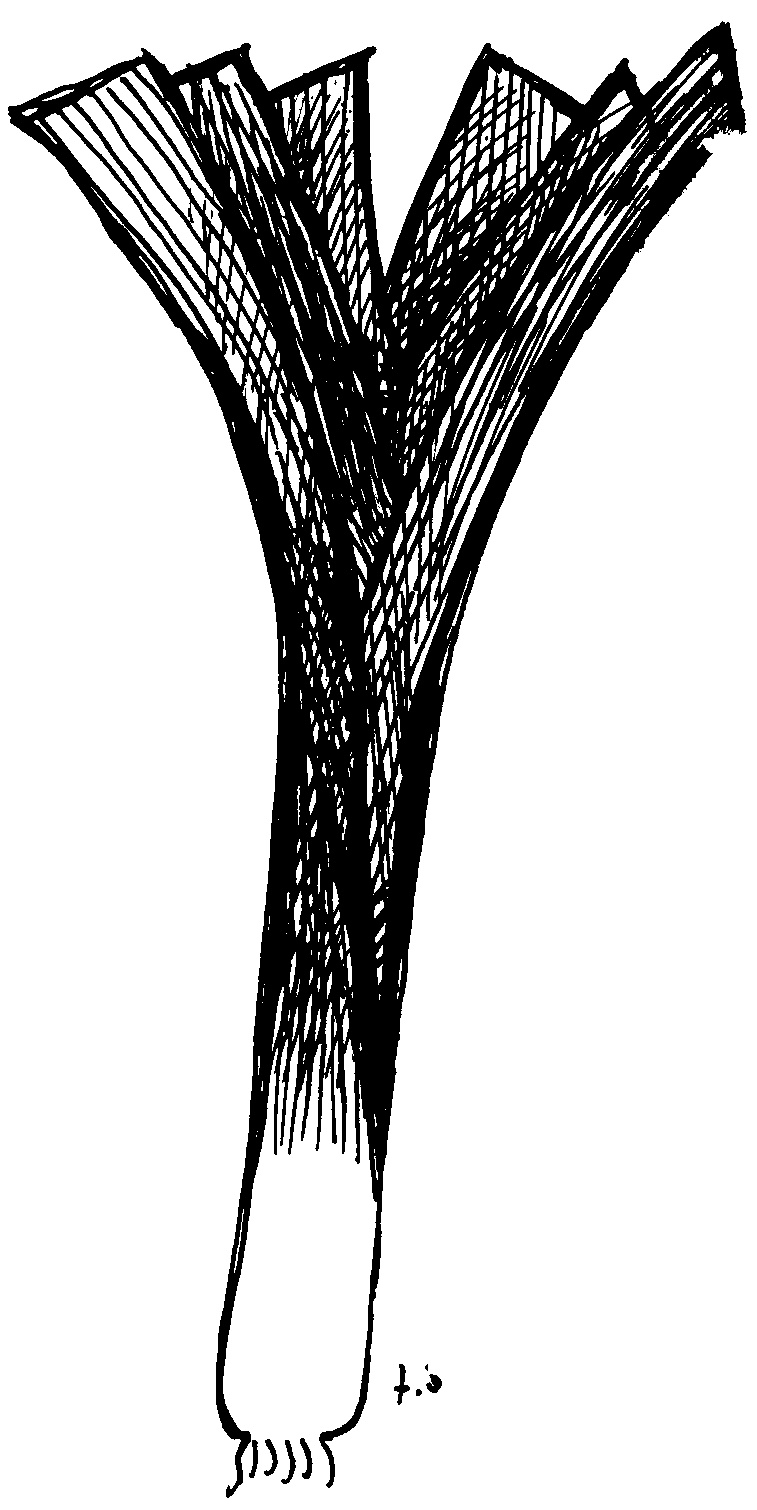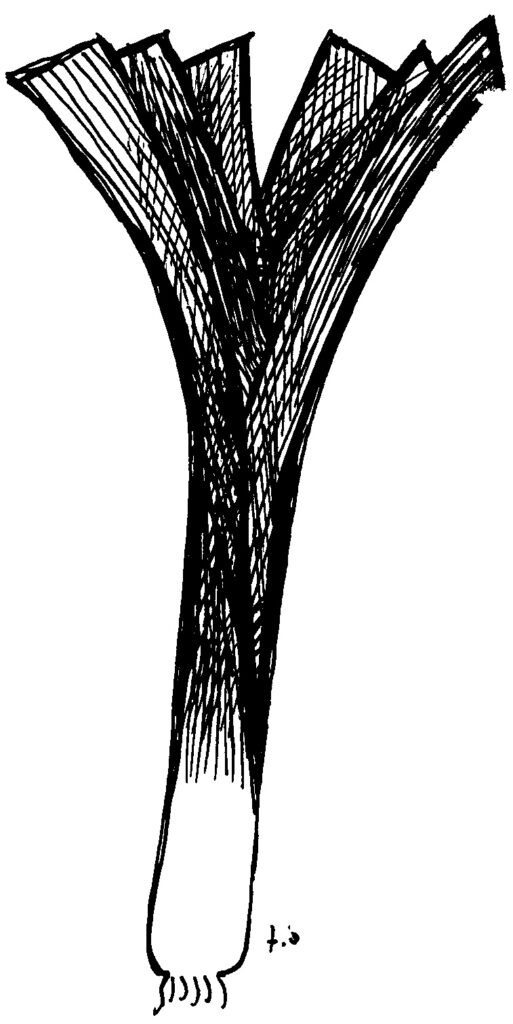 Serves 6-8.
2 lbs. boneless thighs, skin removed
1 Tbsp. ground paprika
1 tsp. ground turmeric
⅓ cup vegetable oil
2 cups diced onion or leeks
3 cloves garlic, minced
1 can (13 oz.) unsweetened coconut milk
2-3 Tbsp. fish sauce
2 tsp. curry powder
½ tsp. ground cayenne or pepper flakes (optional)
1 cup water
1 cup diced sweet red pepper
1 ½ cups diced carrot or sweet potato
2 cups frozen peas or green beans
1 cups cilantro or parsley, chopped
1 lime, cut into wedges for serving
Cooked rice for serving
Trim the chicken thighs and cut them into bite-sized pieces. Mix with the paprika and turmeric, and let sit at room temperature while you prepare the remaining ingredients (or refrigerate overnight).
In a large pot, sauté the onions or leeks in the oil. Add the garlic and chicken and stir until the chicken is cooked through. Add the coconut milk, fish sauce, curry powder and cayenne. Stir, bringing it all to a simmer. Add water if you want a thinner broth. Add the vegetables just before serving. Sprinkle with cilantro or parsley. Serve lime wedges on the side.
Cold Soba Noodles with Sesame or Peanut Sauce
10 oz. soba noodles
½ lb. cucumbers, julienned (peel if needed)
4 radishes, julienned
1 large carrot, finely grated
1 red bell pepper
1 Tbsp. sesame oil
2 scallions (or chives), finely chopped
1 cup cilantro (or more)
Sauce:
½ cup tahini or peanut butter
¼ cup tamari
2 Tbsp. maple syrup
2 Tbsp. lime juice
1 Tbsp. sesame oil
2 tsp. chile oil or hot sauce (optional)
1 garlic clove, mashed and then chopped
¼-½ cup water, if needed
Cook the soba in boiling water. Stir to avoid sticking. Be careful not to overcook. Rinse under cold water until cold.
To make the sauce, mix all ingredients together in a small bowl. Add water 1 tablespoon at a time until the sauce is pourable but not thin. Adjust seasonings to your preference.
Cut the cucumber in small matchstick slices.
Toss the noodles with the sesame or peanut sauce. Arrange on a platter with vegetables sprinkled over the top or around the edges. Sprinkle with cilantro. Serve chilled or room temperature.
Seven Tree Farm's Cole Slaw
3 cups finely chopped red and green cabbage
2 cups grated carrot
½ cup mayonnaise
1-2 Tbsp. maple syrup
Pinch of salt
½ cup raisins (optional)
Mix the cabbage and carrots together. Add raisins if desired. Mix the mayonnaise and maple syrup together. Add salt. Mix all together.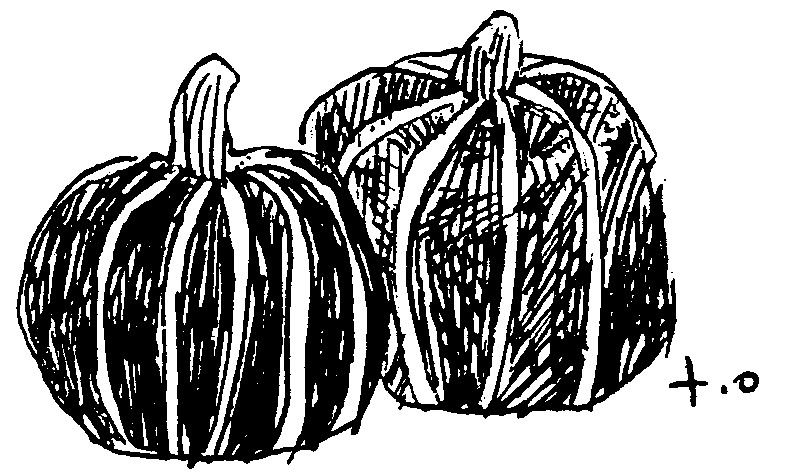 Apple and Squash Bake
1 large butternut or kabocha squash, peeled
4-6 full-flavored apples, peeled or not
½ cup maple syrup or honey
½ cup butter
Slice the squash and apples into quarter-inch thick pieces. In a greased baking/cake pan, alternately layer the squash and apple slices on an angle (like slices of meat on a platter). Melt the butter and syrup together. Drizzle over the squash. Cover with foil or a lid and bake at 375 F for 30-45 minutes, or until softened.
Jammy Nut Torte Cookies
These are easy to make ahead and transport.
Grind or food process together:
1 cup almonds (or other nuts or sunflower seeds)
1 cup thick oats
Add: 1 cup whole wheat pastry flour (can use half white, half whole wheat)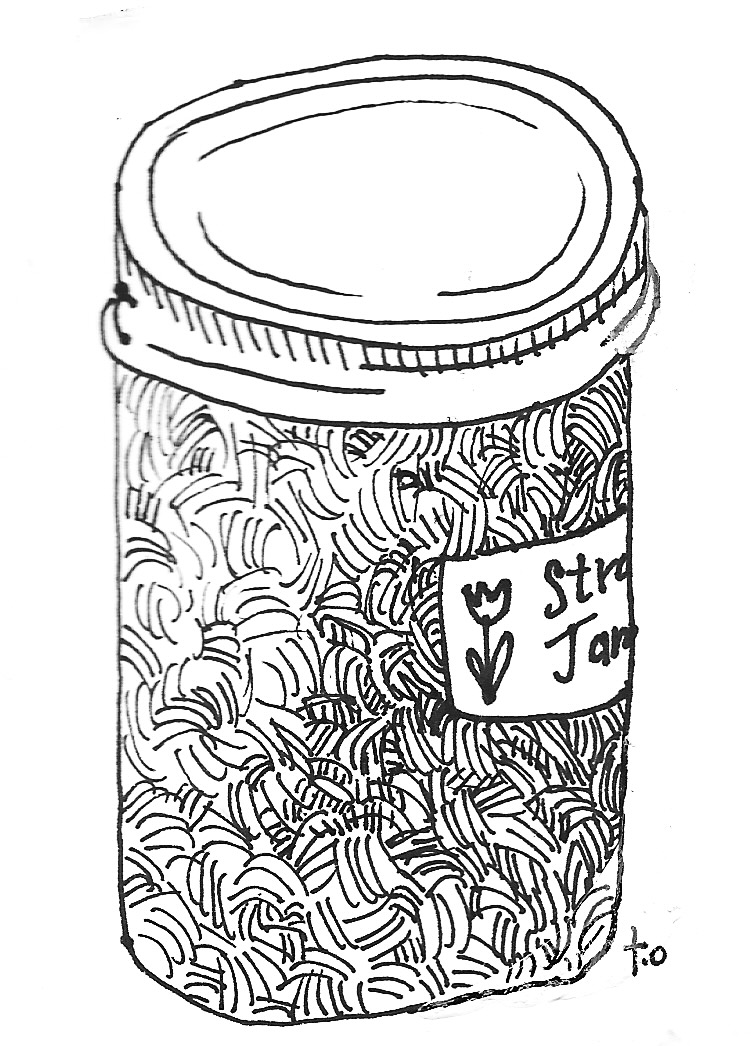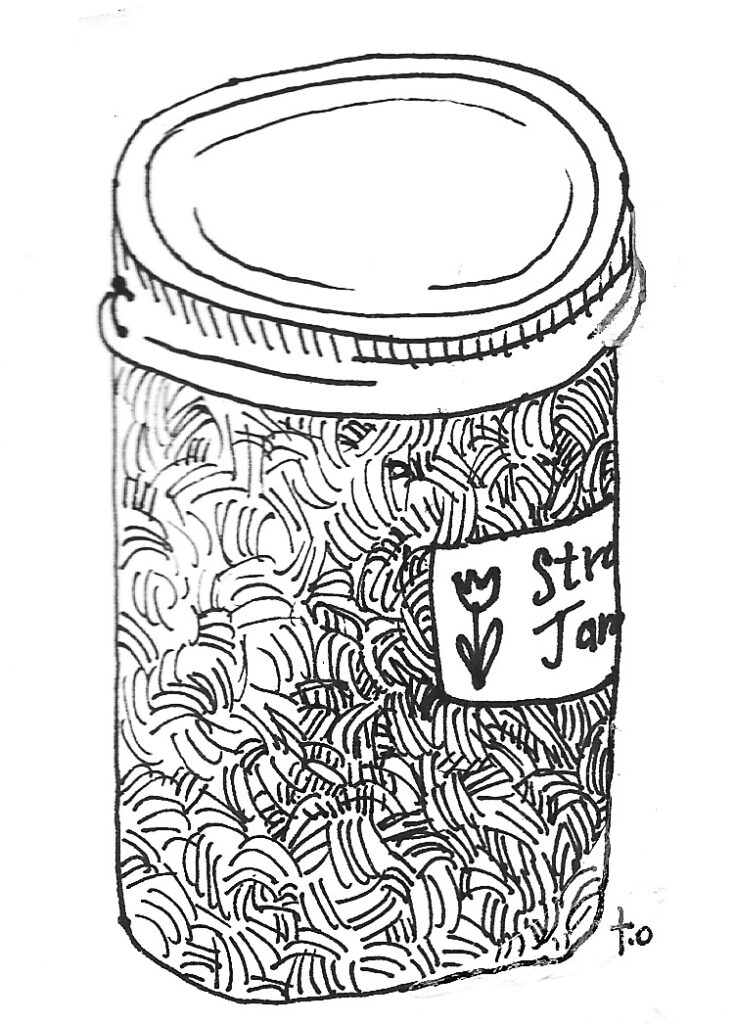 ¼ tsp. cinnamon
Pinch of salt
Stir well.
Whiz together ½ cup maple syrup and ½ cup vegetable oil.
Stir together. On a greased cookie sheet, form round balls, then press them so that they have a well in their center. Fill with jam of your choice.
Bake in a preheated 350 F oven for 15 minutes. Cool on a rack.
Zucchini Galette
(Adapted from Smitten Kitchen)
Serves 6. This dish can be made with other vegetables. Paste tomatoes are excellent, just omit the salting step.
Pastry:
1 ¼ cups white flour, chilled in the freezer for 30 minutes
¼ tsp. salt
8 Tbsp. butter (1 stick), chilled and cut into thin slices
¼ cup sour cream or thick Greek yogurt
2 tsp. lemon juice
¼ cup ice water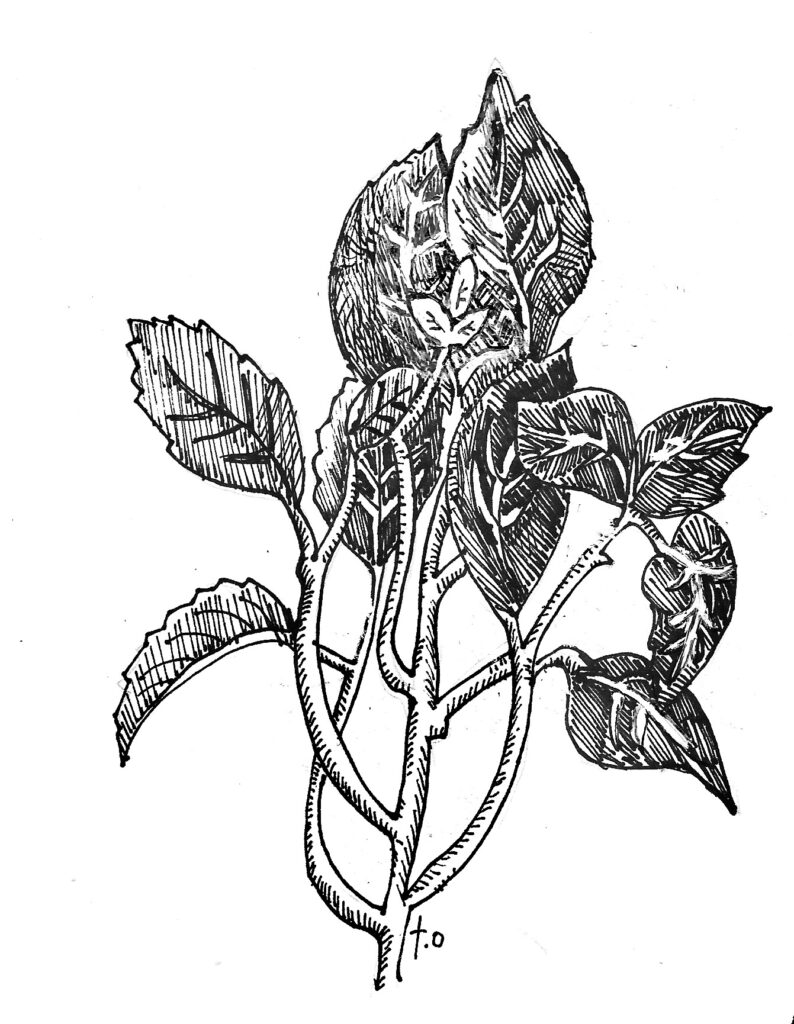 Filling:
1 large or 2 small zucchini, sliced into ¼-inch rounds
½ tsp. salt
4 tsp. olive oil
1 medium clove garlic, minced (about 1 tsp.)
½ cup ricotta cheese
½ cup grated Parmesan cheese
1 Tbsp. fresh basil leaves, slivered
Pepper, to taste
Glaze:
1 egg yolk beaten with 1 Tbsp. water
To make the dough, whisk together the flour and salt in a large bowl. Mix in the butter with a pastry cutter or your fingers. Mix the sour cream (or Greek yogurt), lemon juice and water, then add it to the flour mixture. Stir to form lumps, then pat the dough together. Do not overmix. Cover and chill for one hour or overnight.
To make the filling, spread the zucchini rounds over a tea towel and sprinkle with the salt. Let sit for 30 minutes; blot the zucchini dry. In a small bowl, whisk the olive oil and garlic together. In another bowl, mix the ricotta and Parmesan cheese; add 1 teaspoon of the garlicky olive oil. Season with pepper.
To prepare the galette, preheat the oven to 400 F. Roll the dough into a 12-inch round on a floured surface, then transfer it to an ungreased baking sheet lined with parchment. Spread the cheese mixture over the bottom, leaving a 2-inch border. Arrange the zucchini rounds in a decorative spiral or concentric rings. Drizzle the remaining garlicky oil over the zucchini. Fold the bordering crust, pleating the edge, and brush the edge with egg glaze.
Bake the galette for 30-40 minutes, until the crust is golden. The vegetable filling should be slightly wilted. Remove from the oven and sprinkle with chopped fresh basil. Let stand for a few minutes, then cut and serve warm; or wait and serve at room temperature.
Note: This dough can also be used for a sweet fruit pie. Mix your filling then assemble the galette as above. Bake for 30-40 minutes until the filling is bubbly and the crust is golden brown.
This article was originally published in the fall 2023 issue of The Maine Organic Farmer & Gardener.