By Roberta Bailey
I remember a Christmas dinner where the relative who kept all her food from touching any other food on her plate sat next to one of my nieces, who proceeded to stir all her food together in a gravied whirlpool of mashed potatoes, peas, turkey, stuffing, cranberry sauce and yams. The isolationist paled and kept her head averted for most of the meal. I spent much of the meal watching those at the table as they ate, what they paired on their forks, what they left uneaten.
I was sitting close to the kids' end of the table — all but one of them are now in their twenties and thirties. Late in the meal, marveling aloud over the amazing combination of garlic mashed potatoes and gravy, I asked, "What is your favorite comfort food?" Most of the Mainers replied with some version of potatoes or mac-and-cheese. The two from New York City responded in unison: "udon noodles."
Potatoes are a rich source of life-sustaining carbohydrates and became a staple for much of the globe, even New York city.
All modern potatoes can be traced back to southern Peru. Most sources say that they migrated to North America by a circuitous route through Europe where they were not well received, most likely because the early potatoes had far more solanines in them than our modern potato, and some people were eating the tops of the plants. The tubers eventually became the staple of the working class before crossing the oceans to North America. In the 1700s, potatoes came to Maine with Irish settlers where the plant thrived in the cool climate and rich soils. Once a leading supplier of potatoes, Maine, especially Aroostook County, now supplies less than 5% of the country's potato crop.
I suspect that history has largely neglected to record the food and seed migration of Indigenous people. I find it hard to believe that such a rich carbohydrate source did not migrate from Peru up to North America with native populations.
The recipes available to cooks today reflect the journey of the potato, from South America to Europe, Asia and North America. Think of samosas, latkes, rosti, colcannon and pirogis. Here is a small sample of the world's culinary use of the potato.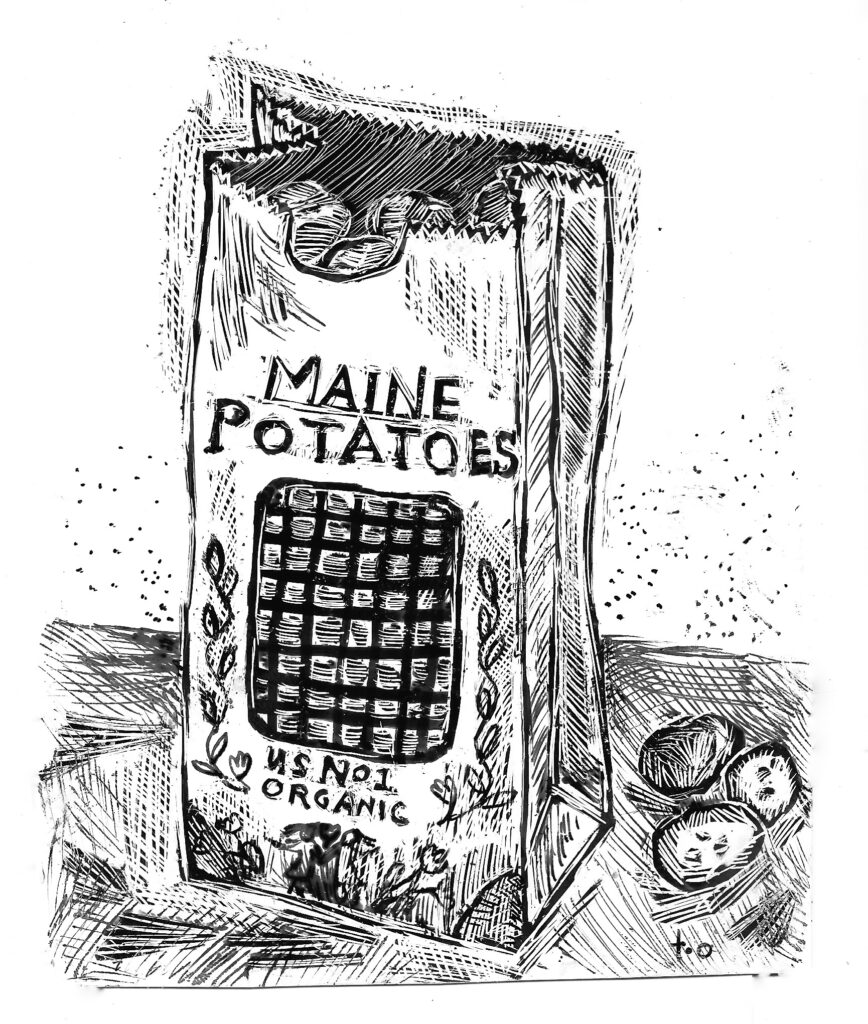 Potato-Beet Rosti
Serves 5-8
Rosti is a common Swiss side dish, possibly Switzerland's national dish.
2 lbs. small, gold-fleshed potatoes (like Yukon Gold)
2 Tbsp. butter or oil
3 to 4 scallions, greens and tops, thinly sliced
1-2 Tbsp. olive oil, as needed
1 c. grated, peeled raw beet (red or gold)
¼ c. blue cheese (optional)
If the potatoes are large, quarter them. If smaller, leave them whole. Steam until tender. Cool and peel them. Grate the potatoes with the large holes on a box grater.
Heat the butter or oil in a hot cast-iron or non-stick skillet over medium heat. Add the scallions and sauté until tender, about 2 minutes. Stir in the grated potato, mix well. Add the olive oil and allow the potatoes to sizzle. Add the grated beets and crumbled bleu cheese.
Press the mixture into a firm cake and allow to cook until golden brown and crisp on the bottom, about 5 minutes.
With a spatula, carefully slide the cake onto a plate, flip it back into the skillet to brown the other side. When both sides are brown, slide the cake onto a cooling rack to cool a few minutes before serving.
Serve with sour cream or applesauce if desired.
Russian Salad
Serves 6-8
A favorite in Russia and Scandinavia, often with the addition of pickled or smoked herring.
2 c. cooked potatoes, peeled and diced
2 c. cooked carrots, peeled and diced
2 c. cooked beets, peeled and diced
1 c. diced tart apples, peeling optional
1 c. minced dill pickles
¼-⅓ c. minced raw onion, to taste
Dressing:
1 c. sour cream or Greek yogurt
2 Tbsp. lemon juice or cider vinegar
Salt and pepper to taste
Dash of sugar or maple syrup (optional)
Mix the diced potato, carrot, apple, onion and pickle together and chill. Mix the dressing and chill. Fold the dressing into the salad and add the beets. Hard boiled eggs go well with this salad.
Harira: North African Vegetable Soup
Serves 6-7
A hearty soup served during Ramadan, considered the national soup of Morocco.
1 c. finely chopped onion
2 celery stalks, diced
3 Tbsp. vegetable oil
1 tsp. ground turmeric
1 tsp. ground coriander seeds
½ tsp. cinnamon
⅛-¼ tsp. cayenne, ground or flakes
2 large potatoes, cubed
1 small carrot, diced
4 small tomatoes, chopped, or 1 ½ c. canned tomatoes
1 small zucchini or 1 c. winter squash
½ c. vermicelli, raw, crumbled
1 c. cooked garbanzos
4 c. vegetable stock (may include some garbanzo cooking water)
1 c. tomato juice
¼ c. fresh lemon juice (to taste)
Chopped parsley, mint or red bell pepper strips (optional)
In a large soup pot, sauté the onions and celery until the onion is translucent. Add the spices, potato, and carrot, and winter squash if using instead of zucchini. Cook for 5 minutes. Mix in the tomatoes, juice and stock and simmer until vegetables are almost tender. Add the zucchini (if using), vermicelli and garbanzos. Simmer 5 minutes longer. Add the lemon juice, salt and pepper to taste. Garnish with parsley, mint and/or red peppers.
Salad Nicoise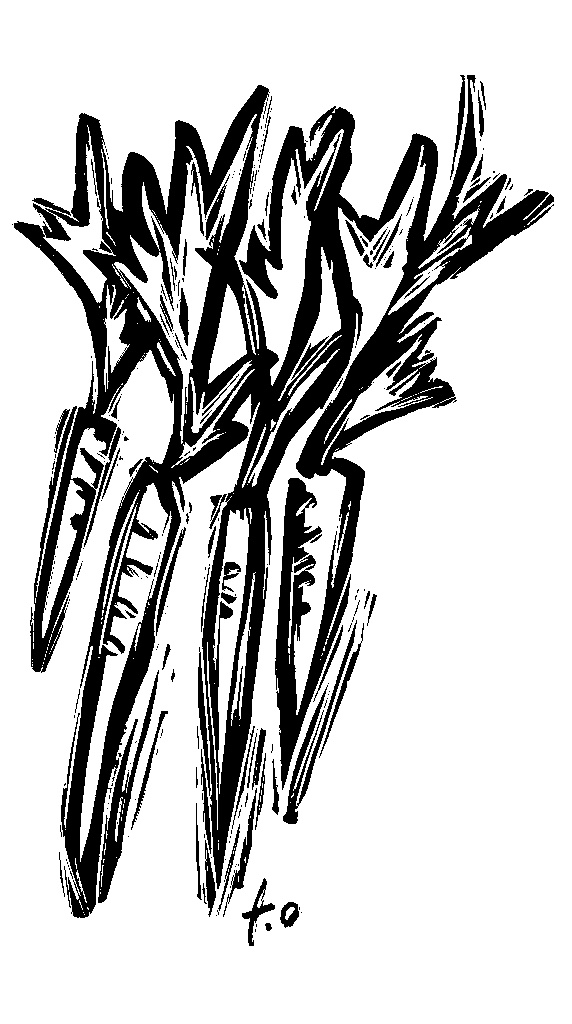 Serves 4-6
A hearty French salad.
Vinaigrette:
¼ c. white balsamic, red wine or herbed vinegar
½ c. olive oil
1 tsp. Dijon mustard
1 clove garlic, pressed
Salt and pepper
2 Tbsp. fresh basil, dill or parsley (1 tsp. dried)
For blanching:
2 c. carrots, cut into small sticks
2 c. green beans, trimmed and halved
2-3 waxy potatoes, cut into 1-in. cubes
1 c. mushrooms, halved
1 c. thinly sliced red or green bell peppers
1 c. cauliflower or broccoli florets
Also:
1 lb. baked white fish fillets (or fish of choice)
6-8 canned artichoke hearts, quartered
2 tomatoes, cut into wedges
1-2 dozen Nicoise or Greek olives
2-4 hardboiled eggs, peeled and quartered
Lettuce
Lemon wedges
Sprigs of fresh basil
Blend the vinaigrette ingredients. Bring 2 quarts of water to a boil in a large pot. Blanch the vegetables separately, until desired doneness. Spread to cool on a baking sheet or plates. When cooled, toss the vegetables with the artichoke hearts, tomatoes, olives and half the vinaigrette. Pour the remaining vinaigrette over the fish.
Arrange the vegetables, fish and eggs on a platter of lettuce. Serve with bread, aioli or even ham, and any vegetables you want to add. Or enjoy as is.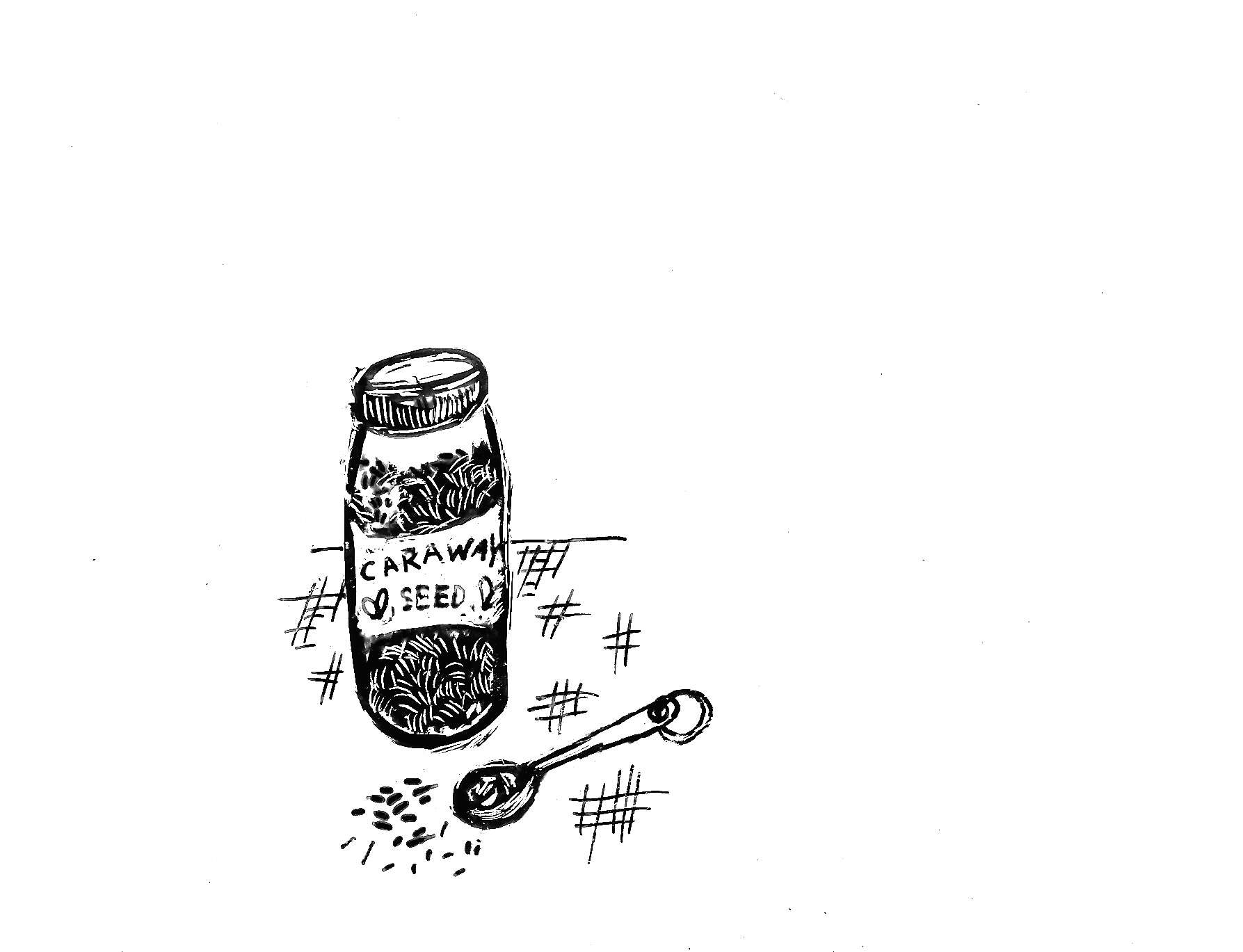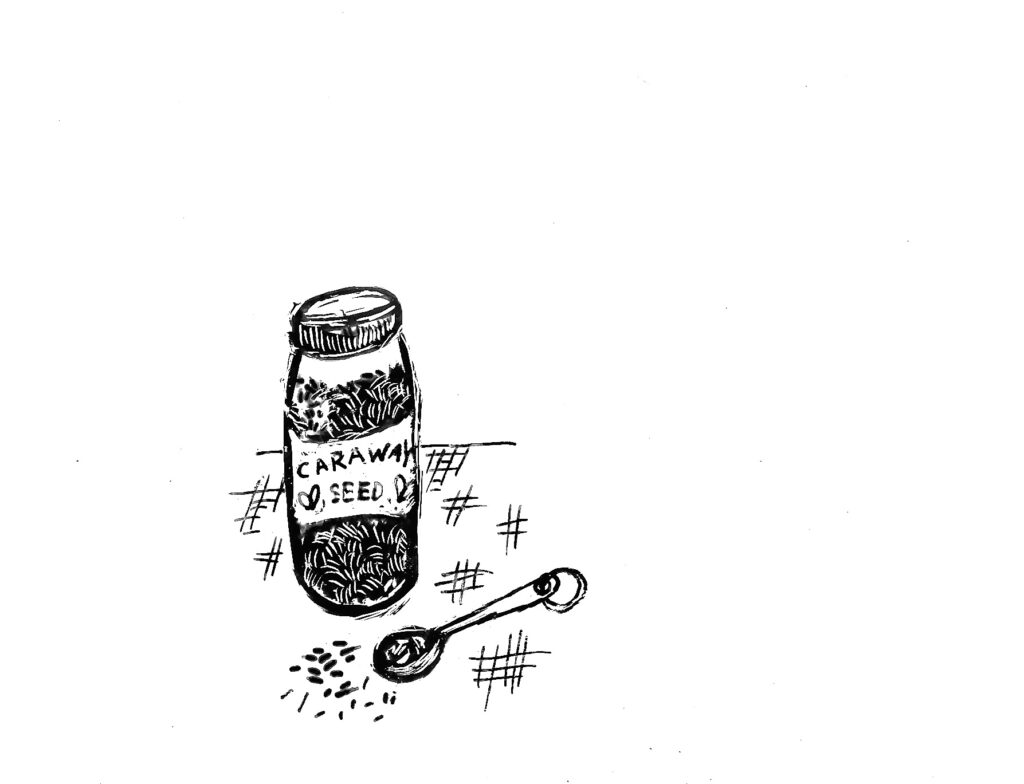 Hungarian Potato Bread
Makes 1 large loaf
1 c. well-mashed potatoes
2 tsp. baking yeast
2 ½ c. warm water (may use potato cooking water)
2 lbs. or about 8 c. white flour (may use up to half whole wheat)
1 Tbsp. salt
1-2 tsp. caraway seeds
Dissolve the yeast in ½ c. warm water. Mix well with 3 tsp. flour and let rise for 30 minutes in a large bread bowl or mixer bowl. Add the remaining ingredients and knead by hand or mixer until elastic and supple, 12 to 15 minutes.
Shape into a ball. Oil a bowl, roll the dough in the oiled bowl to coat well. Let rise for 2 hours. Stretch and fold the dough 6 to 10 times. Shape into a round loaf. Let rise 30 minutes.
Preheat the oven to 450 F, and place a cast-iron Dutch oven inside to preheat. Place loaf in the very hot Dutch oven and bake for 40 minutes with the lid on, then 15 minutes with the lid off. Remove from oven and turn loaf onto a cooling rack.
Maine Blueberry Potato Cake
1 c. mashed potatoes
1 c. butter
1 ½ c. sugar
4 eggs
2 tsp. vanilla extract
2 c. white flour
2 tsp. baking powder
½ tsp. salt
2 c. fresh or frozen blueberries
Preheat the oven to 350 F. Grease and flour a 9-by-13-inch cake pan.
Sift together the flour, baking powder and salt. Stir in the blueberries to coat them. Set aside. Cream the butter and sugar until light and fluffy and add in the warm mashed potatoes. Add the eggs, one at a time. Add the vanilla. Then fold in the flour and blueberries, just until well incorporated. Pour into the floured pan. Bake for 45