By Roberta Bailey
Lately the word currency has been rolling around with my thoughts. I like to think of money in terms of currency. A current is a flow of energy. In the case of money, it is compensation for human energy expended. We make products. We use our bodies and minds to complete tasks.
Everything is energy. We put energy into working for ourselves, growing food, making tools or clothes, or raising an animal for meat. We save seed from a crop that is more than we can use and trade the seed for something that another person has put energy into creating.
Most often, one sells their energy to a business in the form of labor, then gets money. And the money goes to buy the things we need that we can't or choose not to create ourselves.
I imagine that money was invented when direct trade did not meet each person's needs. "No thanks, I have all the corn that I need for winter. What else do you have?" Coins became a symbol of goods or labor, when one party did not need what the other party offered. A value was initially placed on this symbolic token, perhaps the value of silver, and how parties were convinced of its value. Trust in cryptocurrency or the banking system comes to mind, as does local town use of a virtual currency earned and redeemed only in that community.
We can send currency around the globe. We can hand currency to a local farmer or shop owner. When you hand money to a farmer, you get your purchase, but you get something extra. You get eye contact, you get a smile, maybe the answer to a question, or a conversation. That interaction is also an energy that feeds us, an even richer local currency. That is the energy that is the basis of my thinking on currency, yet another aspect of the term "value-added." We get so fed in so many ways.
I hope the recipes below inspire you to reach out to a local farmer or go to a farmers' market and purchase well-raised local protein. Buying half an animal or a meat or fish CSA (Community Supported Agriculture) reduces the expense. As with fresh local vegetables, farm-raised meat has more flavor, more color and more nutrients. The difference is remarkable.
Peruvian Cilantro Chicken Soup (Aguadito de Pollo)
Serves 8.
Heat 2-3 teaspoons vegetable oil in a pot. Sauté one large chopped onion until soft. Add two bay leaves (remember to remove later). Add about a teaspoon of ground cumin; stir it in. Then add about four cloves minced garlic, and sauté until fragrant but not burning.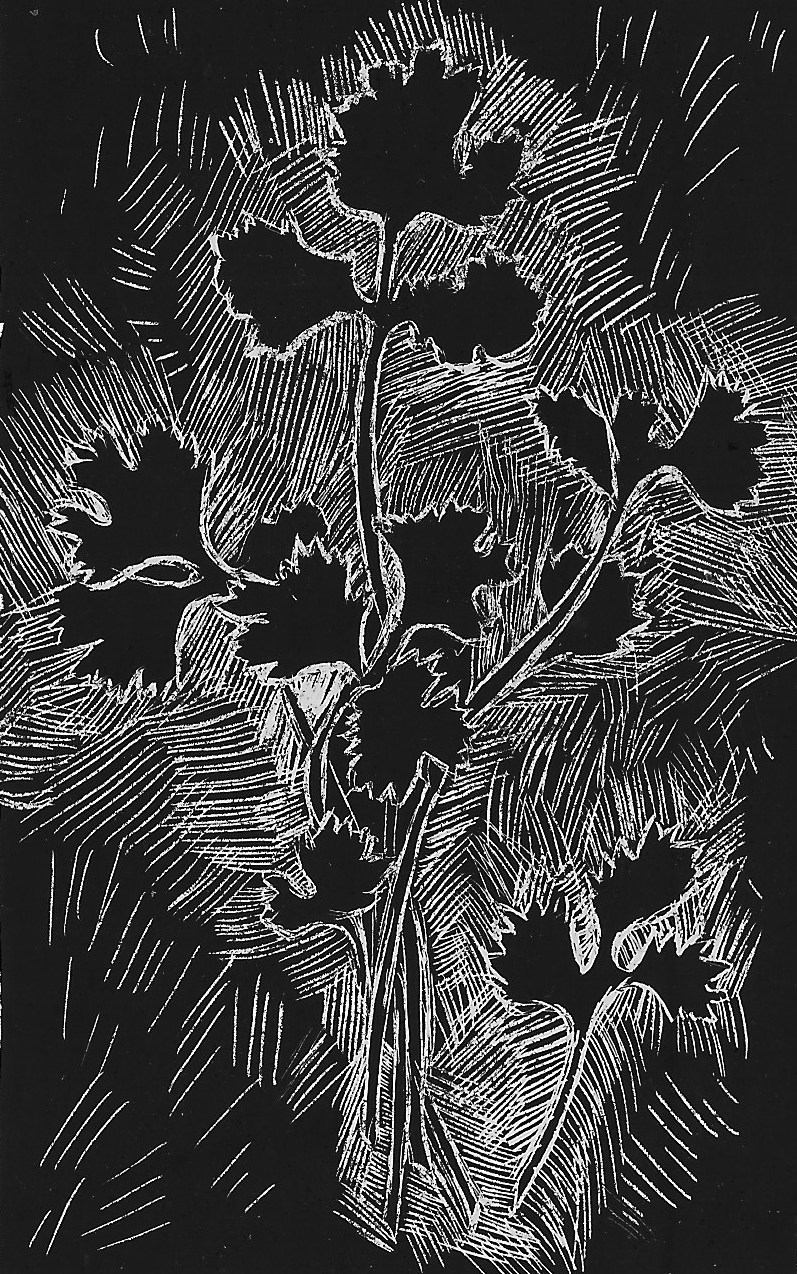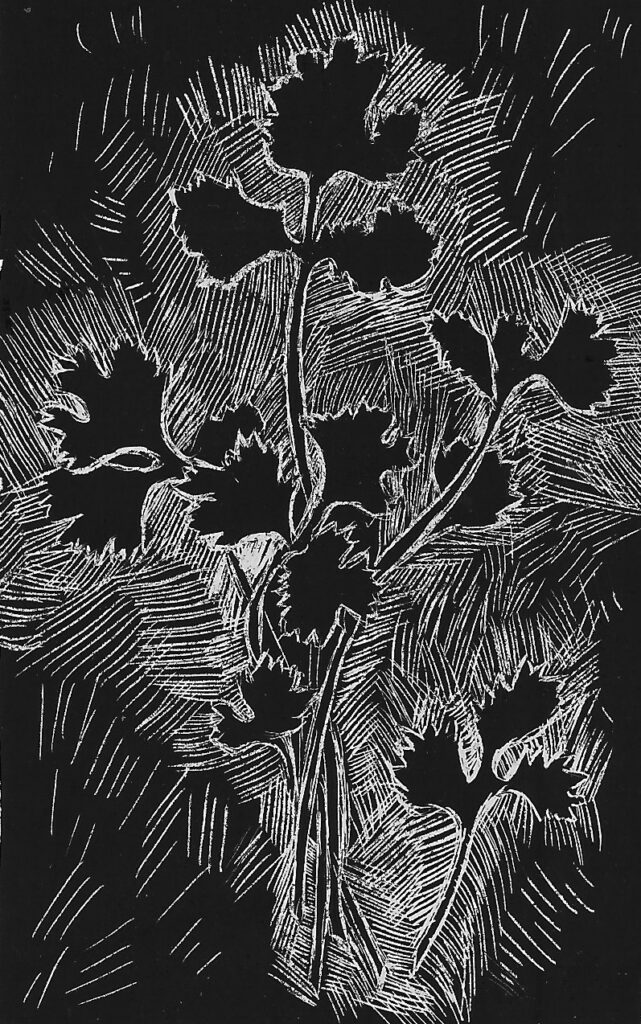 Add 2 quarts chicken stock, bring to a gentle boil. Add 1 pound cubed/bite-sized raw chicken (or turkey meatballs — see below), continue simmering the soup. Next add two medium cubed white potatoes (or a similar amount of sweet potato if you prefer) and two carrots, cubed.
Cook together at gentle boil until the potatoes are done and everything is melding together. Adjust salt to taste, add black pepper if you'd like.
While soup is cooking, take a large washed bunch of cilantro (stems included) and about a half a jalapeno and blend it up (use as much water as you need to get it to blend). You can also blend more fresh garlic in at this step.
Juice about a half cup of fresh lime juice (two-three limes).
When all ingredients are cooked and tender, add the following: one red pepper, seeded and diced; 1 cup fresh or frozen corn kernels; 1 cup fresh or frozen peas; the cilantro puree; and the fresh lime juice. Stir it all in, turn off heat. Adjust lime juice and seasonings to taste.
To serve, place cooked rice in each bowl and ladle soup over it. Cooked rice can be added to the soup pot at the end if you want it to soak up the broth flavor.
As with almost every soup in the world, it will taste best the next day after it's melded together even more.
Alternative meatball option in place of chicken:
1 lb. ground turkey or chicken (ideally not extra lean)
3 whole scallions, minced
3-4 porcini/white mushrooms, minced
Salt and pepper
Form small (one-to-two-bite) meatballs and pan sear, or bake at 350 F for 30 minutes or until not pink in the center, then add to soup midway through the cooking process, similar to chicken timing.
Grilled Beef with Cocoa Chile Rub
Serves 4-6.
2 lbs. flank steak, or your preferred cut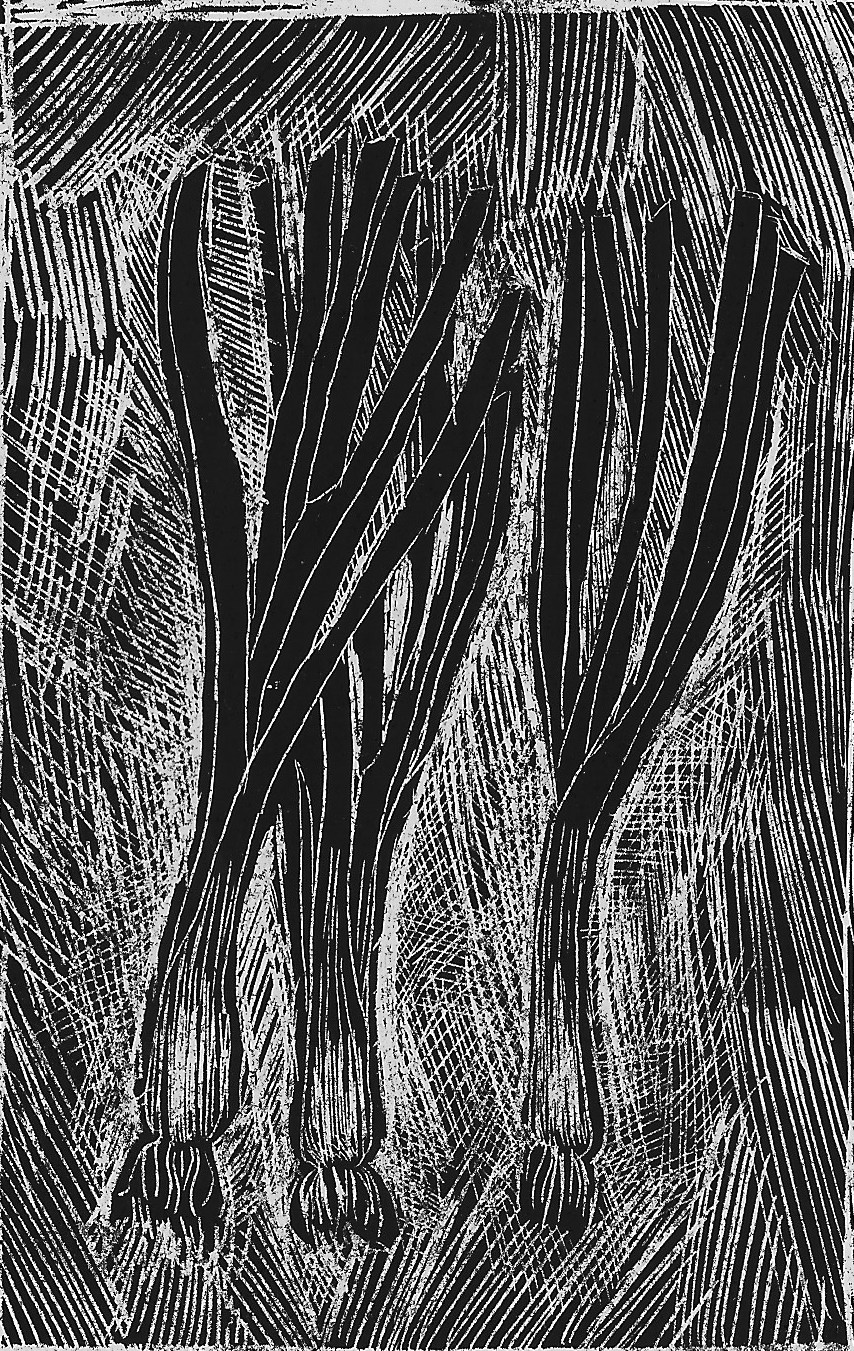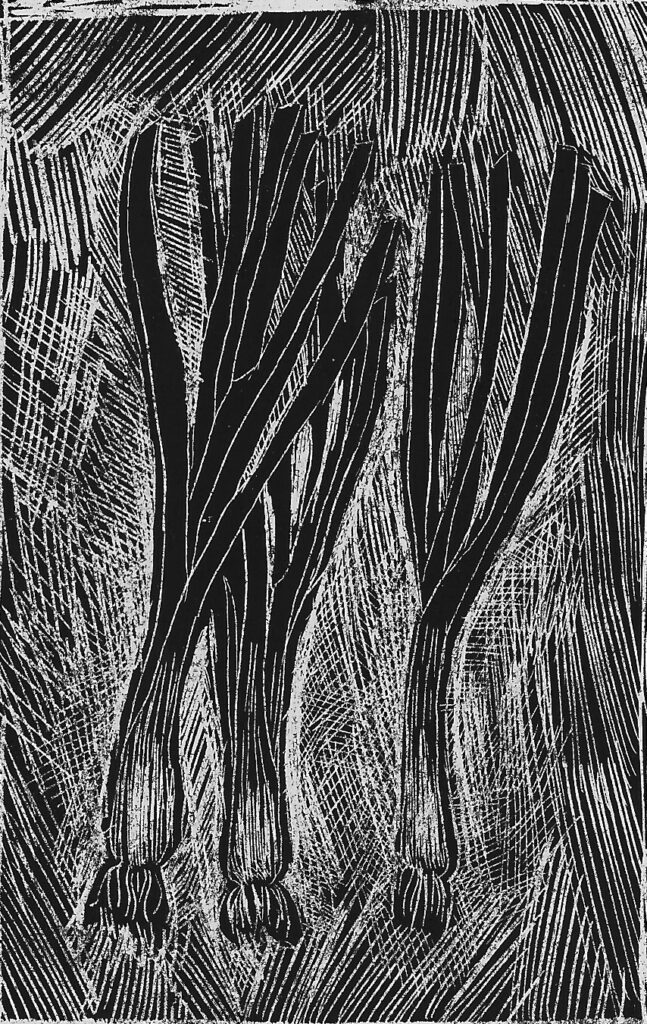 1 Tbsp. vegetable or olive oil, if cooking in a pan
The Rub:
1 Tbsp. unsweetened cocoa powder
2 tsp. fine sea salt
2 tsp. ancho chile powder
1 tsp. ground sesame seeds (optional — I use an electric coffee bean style grinder dedicated to herbs and seeds)
1 tsp. freshly ground black pepper
Combine the cocoa, salt, ancho powder, sesame (if using) and black pepper in a bowl and mix well.
Coat the steak with the rub on both sides. (Leftover rub can be stored in a jar for another use.)
Preheat the grill, then grill steak three to four minutes per side. Let rest on a plate for four minutes or so. Slice into thin pieces, cutting against the grain.
To pan sear: heat a sauté pan, then add the oil. Sear the rubbed steak for three to four minutes per side. Let rest and slice as above.
Thai Summer Salad with Pork
2 pork tenderloins (1 ½ lbs.)
Meat Marinade and Salad Dressing:
½ cup thinly sliced green onion or shallots
⅔ cup cilantro leaves and tender stems
3 Tbsp. honey or brown sugar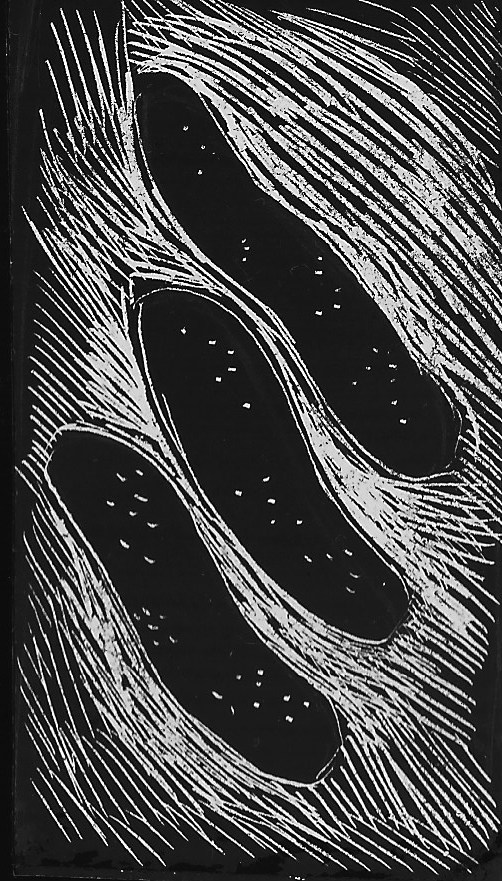 4-6 cloves garlic, minced
5 Tbsp. tamari
5 Tbsp. grapeseed or vegetable oil
4 limes, zested and juiced
3-inch piece of fresh ginger root, grated (I freeze my ginger root for easy grating and longer storage)
2 Tbsp. fish sauce
1 serrano pepper, seeded and minced (optional)
Mix all ingredients and let sit for 10 minutes.
Salad:
7 cups napa cabbage, very thinly sliced
1 cup grated carrot
4 scallions, thinly sliced
2 pickling cucumbers, thinly sliced
1 red bell pepper, thinly sliced
1 ½ cups chopped cilantro leaves
1 cup spearmint leaves
1 cup Thai basil leaves
1 cup toasted cashews or peanuts or sunflower seeds (optional)
Pat pork loins dry and place in a bowl. Pour a quarter of marinade mixture into a blender and puree until somewhat smooth. Pour over the pork loin. Marinade two hours. (Can cover and marinade for up to 24 hours in the fridge.)
Grill or broil pork loin until internal temperature reaches 135 F. Let the meat rest and cool. Slice into medallions/rounds.
To prepare the salad: In a large bowl, mix the salad vegetables together. Toss with the salad dressing, then add the fresh herbs. Arrange the salad on a platter and arrange the pork around the edges. Sprinkle with toasted nuts if desired.
Shrimp/Pork/Chicken/Tofu Dumplings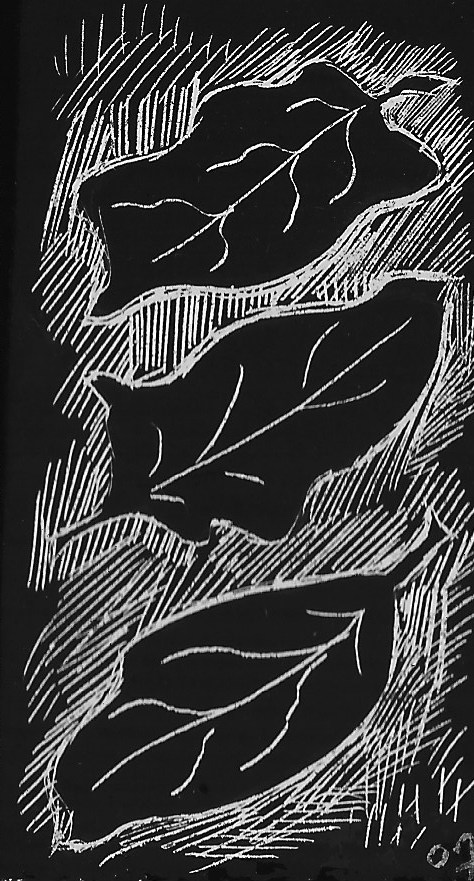 These can be made with ground pork or chicken or shrimp. Tofu can be added or used alone.
1 package wonton wrappers
Filling:
⅔ lb. ground pork/chicken or raw shelled shrimp or tofu (or experiment with a combination)
2 scallions, chopped coarsely
1 Tbsp. minced garlic
½ cup cilantro leaves
½ cup finely diced mushrooms
1 Tbsp. Tamari
1 Tbsp. Shaoxing cooking wine or Mirin
Blend filling ingredients in a food processor for a few minutes, just until mixed. Avoid overmixing.
Place about 2-3 tsp. filling in the center of a wonton wrapper. Wet edges. Fold both sides of the wrapper up and pinch together. They can stand upright, looking like a Stegosaurus, or lay flat like a ravioli.
Place on a baking sheet. These can be frozen and stored in a freezer bag.
To cook: Heat 1-2 Tbsp. heat-tolerant oil, like avocado, peanut or grapeseed oil, in a large flat frying pan. Brown for a minute or two. Then add ½ cup water and cover, letting the dumplings steam. Cook for five minutes. Check the center of a dumpling to make sure the filling is cooked. One can also use a bamboo steamer and place dumplings on parchment on the steamer layers. Steam for 10-15 minutes. Serve with dipping sauce.
Dipping Sauce:
1 part tamari/soy sauce
3 parts Chinkiang or black vinegar
⅓ part brown sugar or honey
Stir together. This blend will mellow if aged in the fridge. You can keep adding to it as needed. It is simple, as the dumplings are already seasoned.
Chicken Coconut Curry
Serves 4-6.
2 lbs. boneless skinless chicken thighs or a mix of parts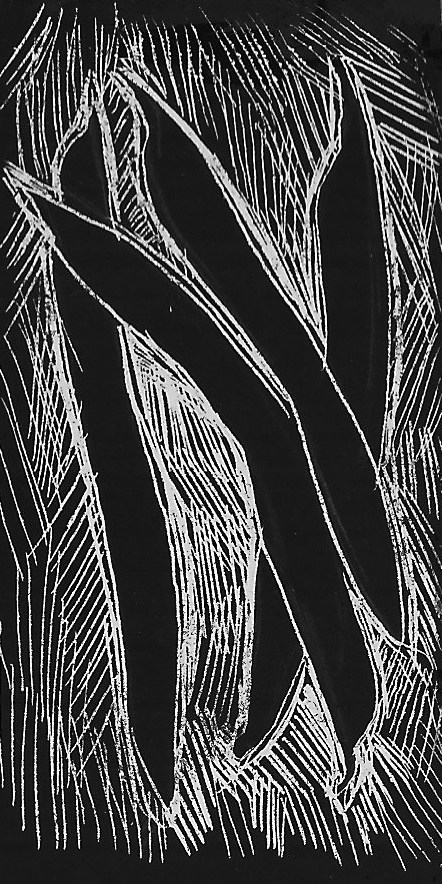 1 Tbsp. ground paprika
1 tsp. turmeric powder
⅓ cup vegetable oil
2 onions, diced
1 cup diced green or red pepper
2 cups chopped mushrooms
4 cloves garlic, minced
½-1 cup minced cilantro stems
1 13-ounce can unsweetened coconut milk
2 Tbsp. fish sauce
2 tsp. curry powder
½ tsp. ground cayenne (optional)
Vegetable options like spinach, green beans or peas
Rice or noodles for serving
1 cup chopped cilantro or parsley leaves, for serving
1 lime, cut into wedges, for serving
Cut the chicken into bite-sized pieces, removing excess fat. Mix with the paprika and turmeric powder. Let marinate at room temperature while you prepare the remaining ingredients. (It can also be set in the fridge overnight.)
In a large pot, heat the oil and sauté the onions, peppers and mushrooms over medium heat until tender. Add the garlic and cilantro stems; cook for another minute. Add the chicken and cook until lightly cooked. Add the coconut milk and simmer the mixture for five minutes. Lower the heat and add the fish sauce, curry powder and cayenne. Stir in 1 cup of water. Simmer the curry mixture for 30 minutes.
Adjust seasonings. Add extra vegetables like green beans, peas or spinach. (Sometimes I serve these on the side so that they stay bright and vibrant.) Serve with rice or noodles. Top with cilantro leaves and a squeeze of lime.
This article was published in the summer 2023 issue of The Maine Organic Farmer & Gardener, MOFGA's quarterly publication.