By Roberta Bailey
Some of my most vivid childhood memories pertain to butter: making butter in kindergarten, Pilot crackers (4-inch-round crackers with flavor similar to oyster crackers) spread with butter at my grandmother's house, buttering my hands to form popcorn balls, and making scrambled eggs with butter in seventh grade home economics class (I had never tasted anything so delicious). I had grown up eating margarine, but my taste buds learned that there was a world of difference.
As an adult, leading a life that revolves around fresh local food and good flavor, I use butter and sunflower or olive oil. During the height of pandemic shortages, the only thing I stocked up on (aside from toilet paper) was butter. (I am a big fan of Kate's Butter from Arundel, Maine, as it won first place at the World Dairy Expo and in my kitchen.) I also love the golden full flavor of locally made butter from small farms.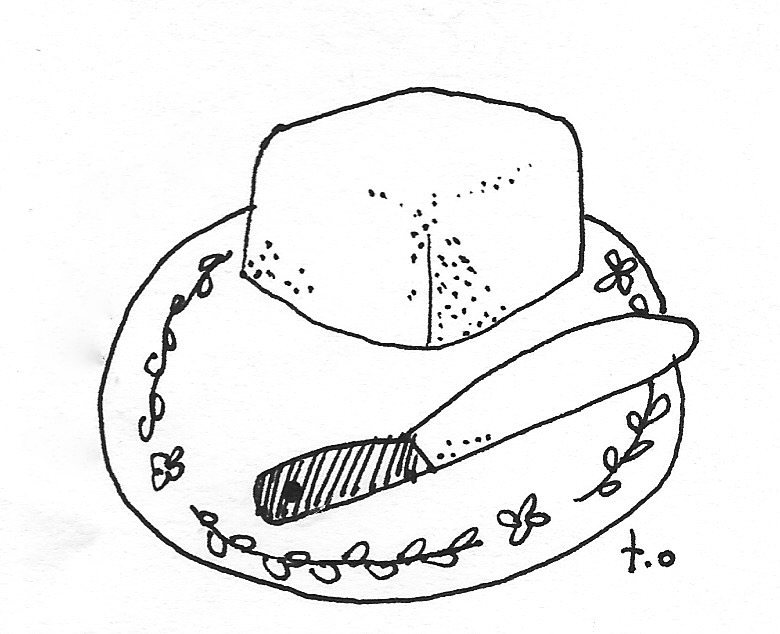 Butter is wholesome food. Our local dairy industry needs our support. We need to buy local milk, cream, cheese, yogurt and butter to help dairy farms to continue to exist. We need to encourage food processors to use butter in making baked goods instead of cheaper environmentally destructive tropical oils and chemically intensive cottonseed oil. Buy local butter. Organic if possible. It will make us all happier.
Butter is healthy. It helps our bodies absorb minerals and fat-soluble vitamins A, D, E and K, and build cell membranes and regulate hormones, even playing a role in keeping us more emotionally stable. I have a quiet theory that a lifetime of eating butter has helped me avoid joint replacements, though I know there are so many factors. And as my daughter tells me, "It's not like it gets pumped right into your joints." But it does support them. Butter slows nutrient absorption so that we feel less hungry. (Read Sally Fallon's section on fats in her book, "Nourishing Traditions," for details). I find that sometimes a soup can feel thin and not quite satisfying, but add a pat of butter and I don't need to supplement my meal with bread or crackers. It also enhances the flavors, tying them together more fully.
Here is a collection of recipes with butter. Remember a drizzle of butter and a squeeze of lemon juice makes most vegetables absolutely delicious.
Butter and Sage Sauce
Serve over pasta, ravioli, gnocchi and potatoes, even fish.
5 Tbsp. choice quality butter
1 clove minced garlic
6-8 whole sage leaves (or other savory herbs)
1 lb. fettuccine, cooked al dente and drained
Freshly ground Parmigiano Reggiano cheese
Place butter in a cast iron skillet, melt the butter and add the garlic. Sauté one minute. Add the sage leaves, cook a minute at most. Turn the sage/herb leaves. Pour over pasta, etc. Serve with Parmigiano cheese at the table.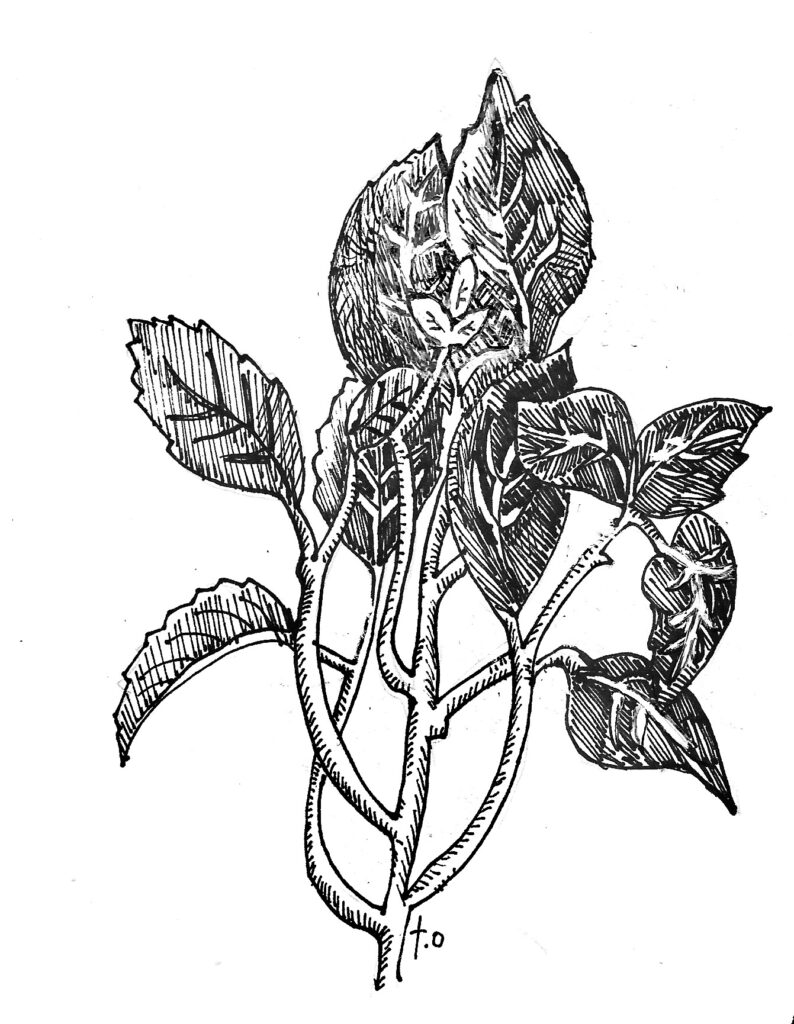 Marcella Hazan's Pesto by Food Processor Method
Adapted from "Essentials of Classic Italian Cooking"
If freezing, withhold the cheese and butter to add once thawed.
For the processor:
2 cups tightly packed fresh basil leaves, rinsed and dried if need
½ c. extra virgin olive oil
3 Tbsp. pine nuts
2 cloves garlic, chopped
Salt
For completion by hand: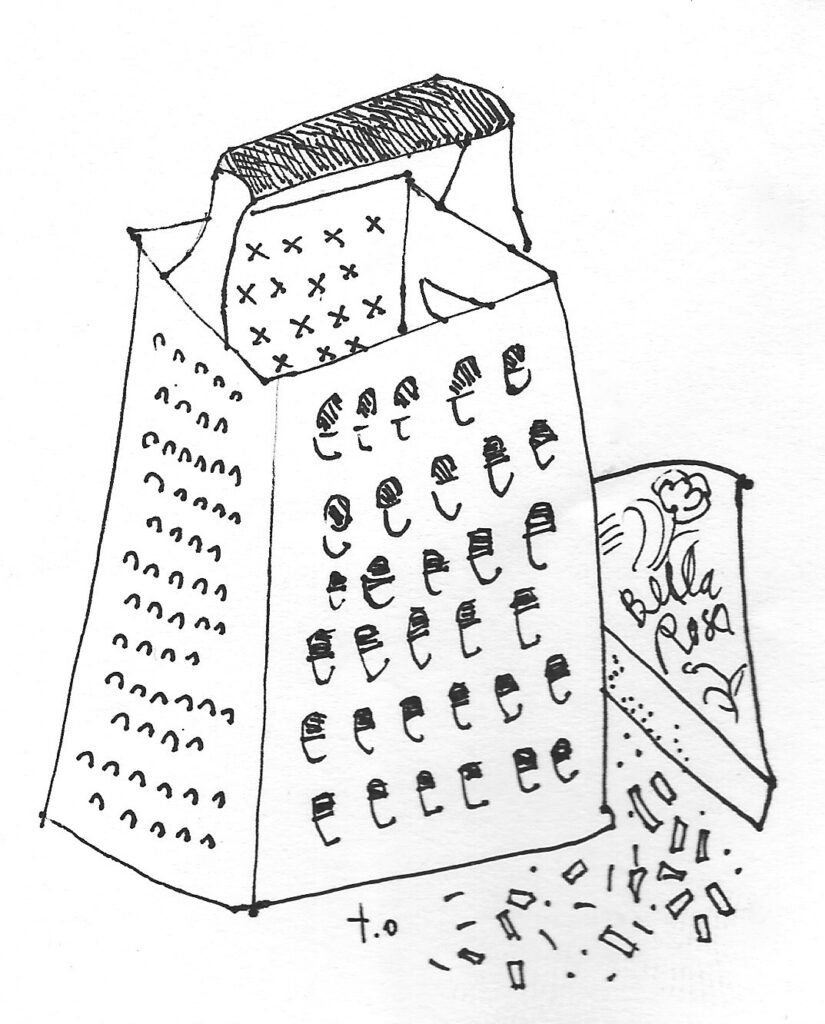 ½ cup freshly grated Parmigiano Reggiano cheese
2 Tbsp. freshly grated Romano cheese
3 Tbsp. softened butter
1 ½ lbs. cooked pasta
Put the olive oil, pine nuts and garlic in the food processor and puree until finely chopped. Add the basil and repeat. Add the oil and an ample pinch of salt. Puree until creamy or desired consistency. (Freeze at this point, if putting it by.)
Place puree in a bowl and stir in cheeses by hand. Stir in the softened butter.
Tip: When mixing pesto with pasta, dilute it with a few tablespoons of hot pasta-cooking water.
Vanilla Butter
Makes 1 cup.
Vanilla pairs incredibly well with grilled savory foods. Use this vanilla butter to finish vegetables, or brush it on corn ears, meat or shrimp just off the grill.
½ lb. salted butter (if unsalted, add 2 tsp. sea salt)
Seeds scraped from 1 vanilla bean or ⅛-¼ tsp. vanilla paste
½ tsp. freshly ground pepper
½ tsp. ground coriander (optional)
Mix all ingredients in a small bowl. Let sit one hour. Store in a covered container in the refrigerator up to one month, or freeze up to one year.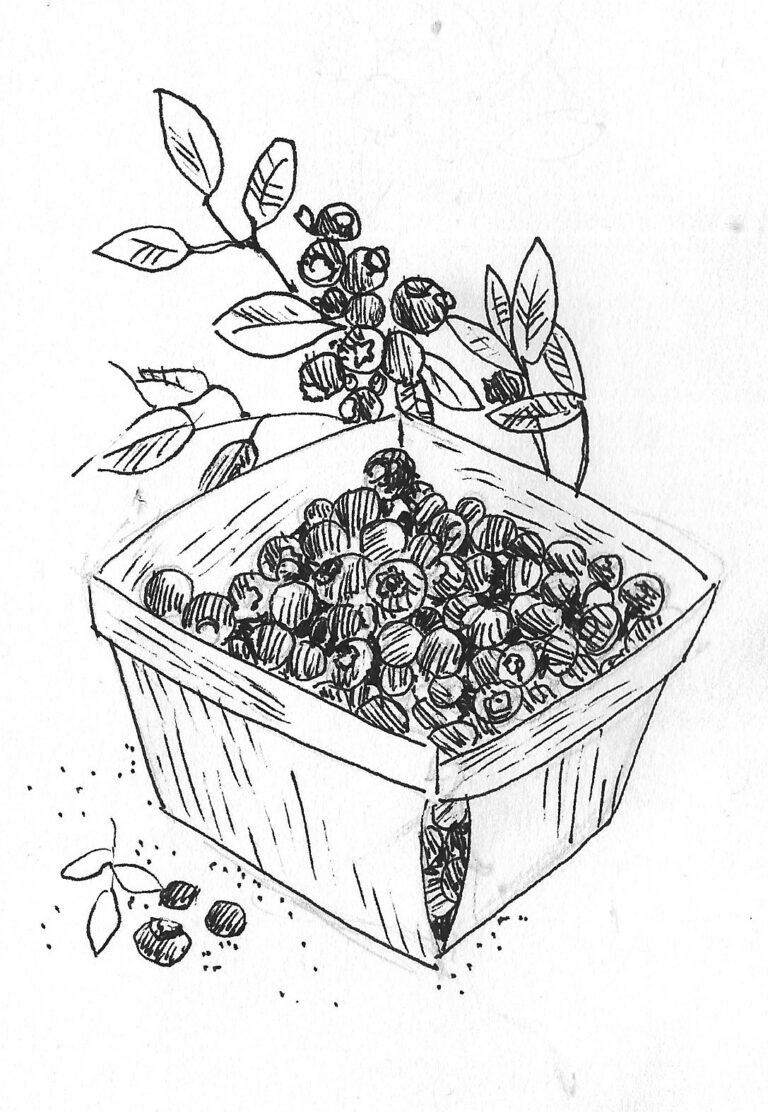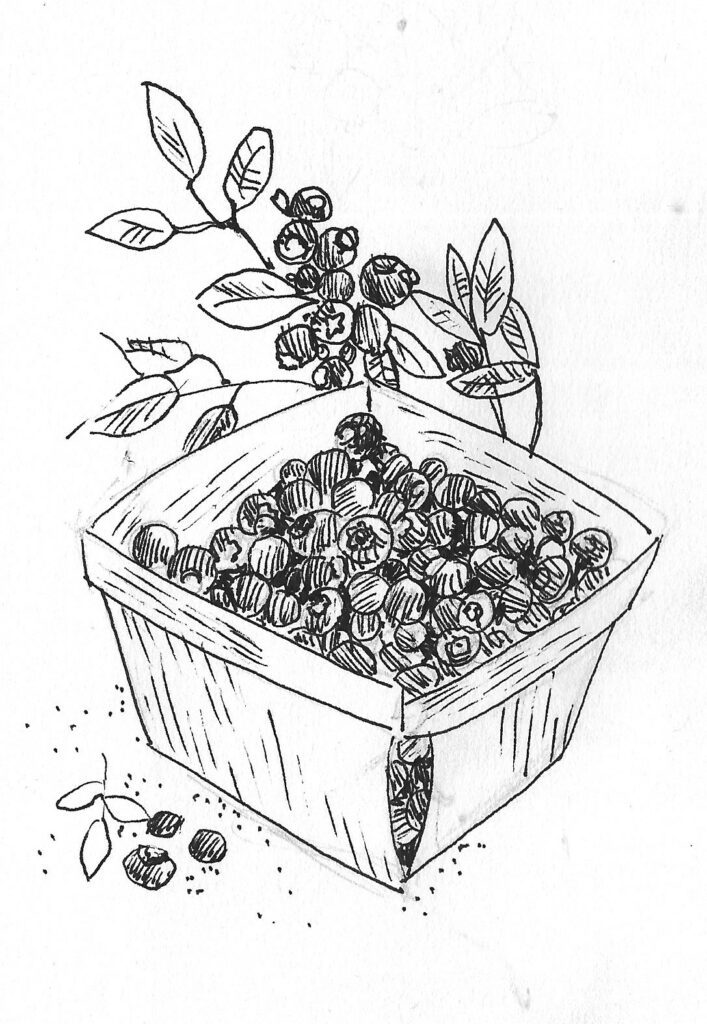 Blueberry Poundcake
Makes 12-15 pieces.
2 cups softened butter
3 cups sugar or evaporated cane juice
6 eggs
4 cups unbleached white pastry flour
2 tsp. lemon extract
1 tsp. lemon zest
2 tsp. baking powder
1 pint fresh blueberries (or 2 cups frozen)
Preheat the oven to 350 F. Generously butter and flour a Bundt pan.
In a large mixing bowl, cream the softened butter and sugar with an electric mixer on high speed. Add in the eggs, one at a time. Lower the speed to medium and thoroughly mix in 2 cups of the flour. Add extract and zest. Add in the remaining 2 cups of flour mixed with the baking powder.
Mix in 1 pint of clean fresh blueberries or 2 cups of partially thawed frozen berries. Pour the batter into the greased pan. Bake 1 to 1 ½ hours, until a knife inserted into the cake comes out clean. Cool in the pan for about 20 minutes, then invert onto a serving plate, leaving the pan in place for 15 minutes. Then remove the pan.
Optional: Dust with confectioner's sugar or glaze if desired.
Coquille St. Jacques
Recipe from Donna Kausen of Addison, Maine.
Add 1 pint of fresh scallops to 2 cups of boiling water, just enough to cover. Simmer three minutes, then drain.
Slice 1 pound fresh mushrooms and brown lightly in ½ pound of butter. Remove the mushrooms (can go in with scallops).
Add 3 Tbsp. flour to the butter plus ½ tsp. sea salt, ⅛ tsp. black pepper and 1 cup milk. Cook and stir/whisk until thickened; add the scallops and mushrooms.
Place in a 2-quart casserole dish. Sprinkle with buttered bread crumbs or cracker crumbs. Bake uncovered at 350 F for 30-35 minutes.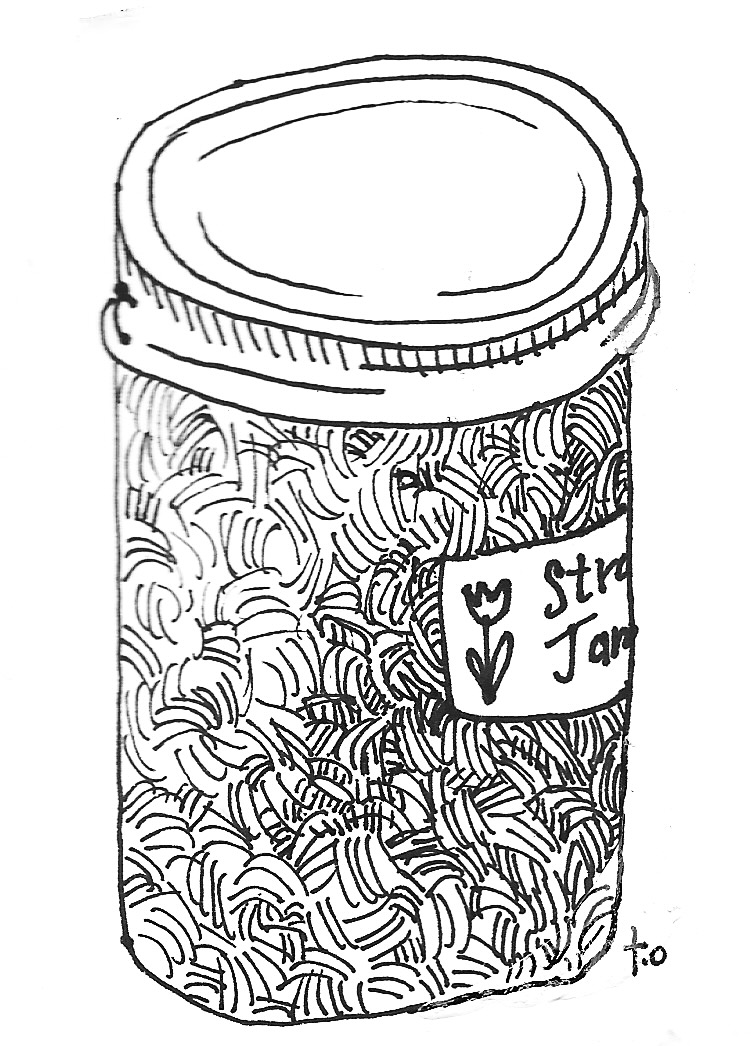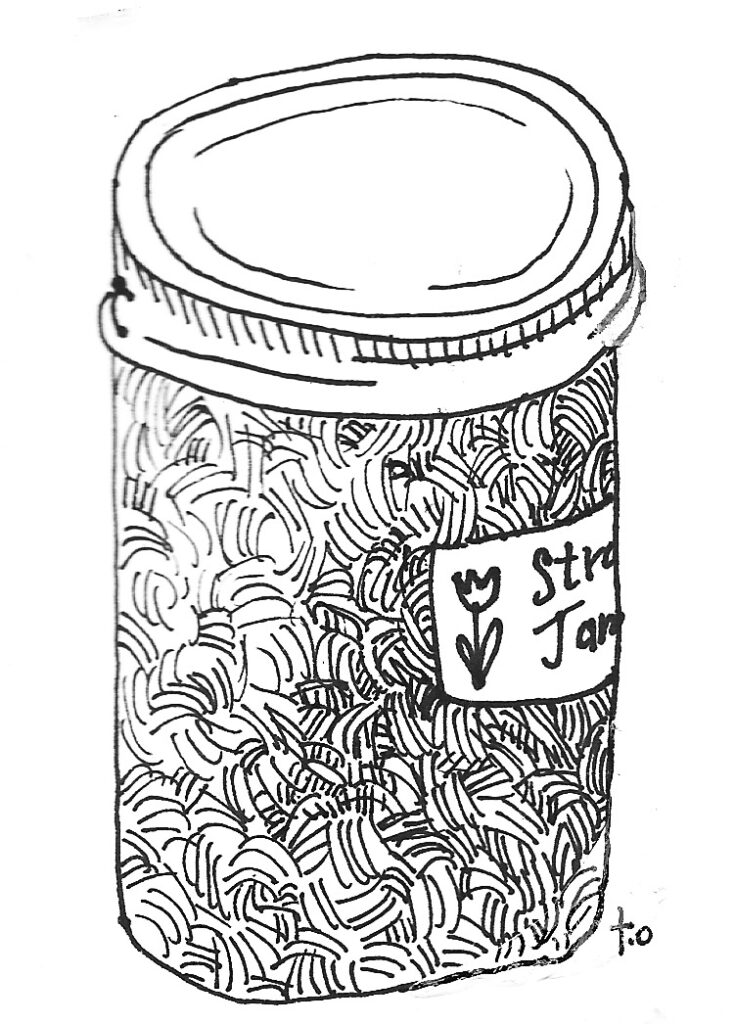 Shortbread Jammy Tarts
Makes two tarts (24 wedges).
Dough:
½ cup sugar
1 tsp. lemon zest
1 cup softened butter
1 large egg yolk
1 Tbsp. fresh lemon juice
1 tsp. vanilla extract
2 cups unbleached white flour
Filling:
¾ cup jam preserves
In a large mixer bowl, cream the butter, lemon zest and sugar until fluffy, about two minutes. In a separate bowl, whisk together the egg yolk, lemon juice and vanilla, then blend them with the butter mixture. Stir in the flour to make a dough. Divide the dough into four equal parts, flatten each into a disk and wrap in plastic wrap. Chill for at least two hours.
Once chilled, preheat the oven to 350 F. Lightly flour a dry clean surface and roll each piece of dough into a 6-inch or so circle, about a quarter inch thick. Place two of the disks onto an ungreased baking sheet. Spread the disks with jam, leaving a ⅓-inch edge around the outside. Place the other two disks on top of the jammy pieces to form a sandwich. Pinch the edges.
Bake for 25-30 minutes until golden and firm. Remove from the oven, cool and slice each into 12 wedges. One could dust them with confectioner's sugar if desired.

About the author: Roberta grows an abundance of produce and saves seeds at her Seven Tree Farm in Vassalboro, Maine. She is the longest-running columnist for The MOF&G.
This edition of the Harvest Kitchen was originally published in the summer 2022 issue of The Maine Organic Farmer & Gardener.
Looking for more seasonal recipes? Sign up for MOFGA's Local and Organic Kitchen Newsletter.