By Sam Schipani
Summer may feel like the middle of the growing season, but the warmest days mark a time when Maine gardeners can start a new round of crops for autumn harvest.
Emily Pence, seeds field coordinator at Fedco Seeds in Clinton, says that planting in the summer can make for an easier growing experience for some crops.
"Climate change seems to be making the spring in our area very unpredictable, and recently, hot and dry, which doesn't bode that well for greens and Brassicas," Pence says. "Fall seems a little more reliable for now."
Another benefit to summer planting is decreased weed pressure. "After the summer solstice, many weeds start to focus their energy on seed production, which means weeds going to seed need to be managed quickly to prevent spread, but there are less new weeds growing," says Pence.
Perhaps most importantly, the flavor of many crops will benefit from the timing. "The summer heat stresses some things and brings out bitter flavors," says Pence. "Also, some plants just aren't as tasty in the heat because they are relaxed. The cold signifies to a lot of plants that they need to start storing sugars for energy, which makes them taste sweeter."
Here are several crops that growers can plant this summer.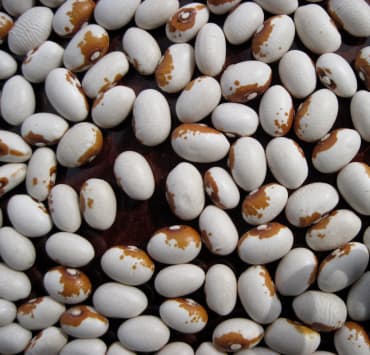 Beans
Beans, if successively planted every few weeks, can yield throughout the season. Beans that mature in the fall tend to be more tender and flavorful than those that pop off in the summer heat.
Pence recommends direct seeding beans the first week of June for harvest from August to October. She loves all beans, but favors pole beans. Northeaster and Kentucky Wonder will mature in under 70 days, which leaves plenty of time for multiple harvests if planted in early summer.
This time of year, gardeners can also plant plump and creamy Maine Sunset, the bean hole classic Kenearly and the reliable, hardy and easily shelled Vermont Cranberry.
Potatoes
Planting potatoes in the early summer helps to evade potato beetles when the pest is most active.
"Late planting potatoes will mean that the potato beetles emerge before the potato greens have," says Noah Dillard, potatoes, onions and exotics coordinator at Fedco. "They have to travel elsewhere to find food and will have left your field by the time the potatoes are up."
Dillard says planting by mid-June is "late enough."
Late planting means that potatoes, which are sensitive to day length, will spend less time in the tuber initiation and bulking stages. Fewer, smaller tubers will form, but the flavor and quality aren't impacted.
Dillard says that most mid- to late-season potatoes could be planted for fall harvest, and picking a favorite makes him "feel like a parent being asked who is [his] favorite child." When pushed, Carola wins for flavor, but can be finicky to grow.
"My preference for wintertime is to have a cellar full of different kinds of potatoes to choose from," says Dillard.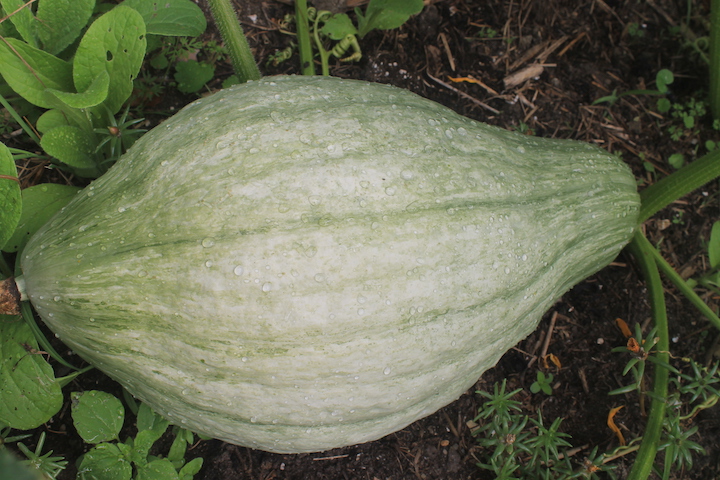 Winter Squash
Direct sowing winter squash in early June will have the fruits harvestable by early October.
Pence prefers Cucurbita maxima varieties, including Kabocha, Buttercup and the lumpy Hubbard.
For fans of aesthetic gourds, Nathaniel Gorlin-Crenshaw, product technician at Johnny's Selected Seeds, recommends Duchess, a new pumpkin from the company's breeding program, which prolifically produces medium-sized fruit with a rich orange hue and gorgeous wrinkles. His favorite squash for eating, though, is Winter Sweet, a Kabocha with a charming mottled blue-gray exterior and sweet flaky flesh.
Beets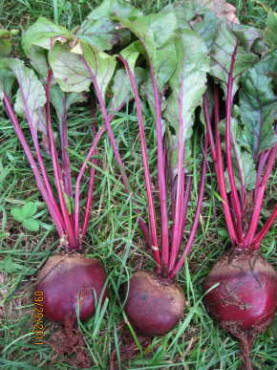 Beets are adapted to grow in cool temperatures, so they are perfect to plant late summer. They thrive best when the days are warm but not hot — between 60 and 70 degrees Fahrenheit —and nights cool, but not cold, as beets might go to seed at temperatures below 50. Successive plantings are possible throughout the summer as long as daytime temperatures don't top 75.
Jonalyn Burt, trial technician at Johnny's, recommends Chioggia Guardsmark for its unexpected colors.
Pence is a fan of Early Wonder Tall Top, prized by home gardeners and commercial gardeners alike for its disease resistance, vitality and clean bunches. She also loves 3 Root Grex.
"A grex is a mixture of varieties growing together and encouraged to cross-pollinate," Pence explains. "Instead of crossing two parents to create offspring, which results in what is known as a hybrid, the breeder crosses dozens, and selects the best ones. Grexes have high genetic diversity and resilience."
This grex is particularly striking. The cross between Yellow Intermediate, Crosby Purple Egyptian and Lutz Saladleaf results in three distinct colors: rich pinkish-red, opulent gold and iridescent orange.
Carrots
When maturing in warm weather, carrots often lack the sweetness of those grown at cooler temperatures. Ideally, carrots are sown when the weather is warm and mature as it begins to cool, making them the perfect crop to sow from mid-summer onwards.
Daniel Yoder, trial technician at Johnny's, recommends Bolero for its flavor, quick maturation, storage ability and leaf blight resistance. Pence suggests sowing the high-yielding Yaya, crisp-tasting Nantes Fancy, and Scarlet Nantes, a Fedco bestseller.
Brassicas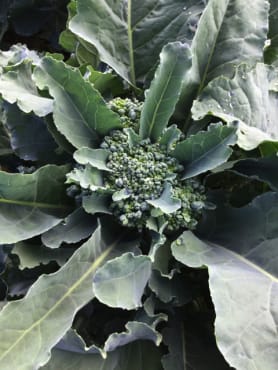 Fall brassicas like broccoli, radishes, turnips, cauliflower and kale should be planted mid-to-late summer, six to eight weeks before the first frost.
Pence's favorite is Piracicaba, a non-heading broccoli with loose heads, ample side shoots and succulent stalks.
For a broccoli that was bred to withstand heat, it also has good frost tolerance. "They can produce a steady crop of florets well into October," says Pence.
Rachel Katz, product technician at Johnny's, says baby-leaf brassicas are great to direct seed in the fall, as they hold up to frost and become sweeter and darker in color as the days cool.
"I seed them around mid-August for fall harvesting," Katz says. "Flea beetle pressure is lower in the fall, too, so you don't even have to cover them with row cover."
Radishes are another fun crop for late summer planting because they mature quickly and come in many colors. Katz favors purple-and-white streaked KN-Bravo and deep pink Red Meat for seeding in late July for winter storage. Pence recommends Watermelon with its tender rosy flesh; the crisp Plum Purple; and tangy violet Mini Purple Daikon.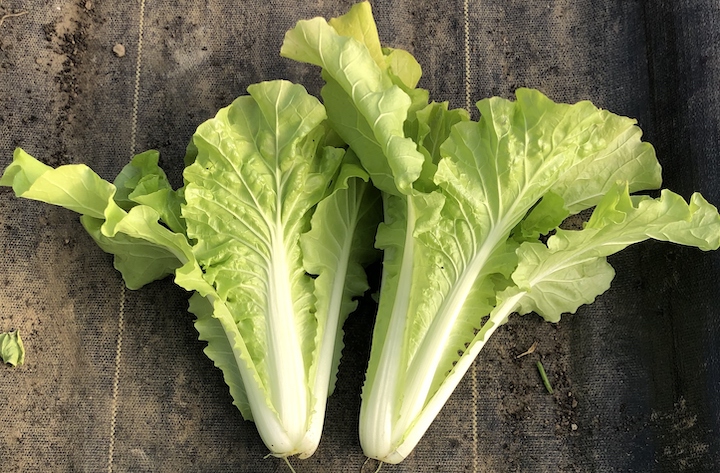 An autumn crop of turnips seeded in late summer is also sweeter and more tender than a spring crop. Pence likes bright white Oasis Turnip and Gilfeather Turnip, which is a bulky-but-silky cross between a rutabaga and a true turnip.
Bok choy is another wonderful brassica for fall planting. Katz recommends Asian Delight and Li Ren Choi, both baby bok choy varieties perfect for quick kitchen prep.
Katz also advocates for Tokyo Bekana, a variety of non-heading Chinese cabbage with a soft, ruffled texture.
"It's great direct seeded as baby leaf or thinned to 4 inches and bunched as mini heads," says Katz. "It's one of our favorite greens on the research farm because of its beautiful blonde color, buttery leaf and crisp white rib."
Lettuce
Fast-growing, cold-loving lettuce is a relatively low-stress crop for gardeners. However, lettuce seeds can be sensitive to warm conditions when germinating, so they are best planted in the late summer for harvest in the fall.
"I always plant several successions of leafy herbs, lettuce, arugula and mustard greens," Pence says. Pirat Butterhead, Olga, Italienischer and Marshall are favorites.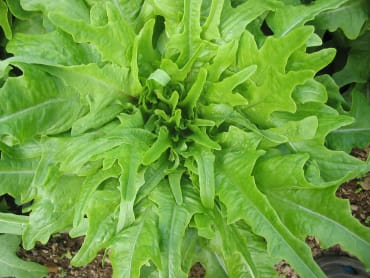 "I stop and gasp every time I walk by Marshall lettuce in the field." Pence adds that this deep burgundy romaine could be grown as an ornamental. "They definitely should be eaten though; they are one of the best tasting romaine lettuces I have ever had. They are very heat tolerant, without internal breakdown or developing bitterness, so they would do well with unexpected September heat."
Johnny's Five Star Greenhouse Lettuce Mix — a combination of green and red oakleaf, red romaine, and green and red leaf lettuces — works well for fall-harvested baby leaf.
"I often get downy mildew on my lettuce in the fall, but this mix is updated regularly to maintain full downy mildew resistance," says Katz. "The varieties also have nice loft and uniformity that stay a nice salad size for a long time."
No matter what gardeners are putting in the ground, delicate seedlings need extra care and watering in the summer heat, particularly on dry days. Hotter and wetter summers make crops mature faster, says Pence, so growers might want to start planting a bit later, especially with milder falls.
Sam Schipani is a writer based in Bangor. For three years, she was a reporter for the Bangor Daily News, where she covered food, farming and sustainable living. Prior to moving to Maine, Schipani has written for Sierra, Smithsonian, Earth Island Journal and American Farm Publications.

This article was originally published in the summer 2022 issue of The Maine Organic Farmer & Gardener. For planting dates, view MOFGA's seed planting calendar. Interested in more gardening resources? Sign up for MOFGA's Gardener Newsletter.