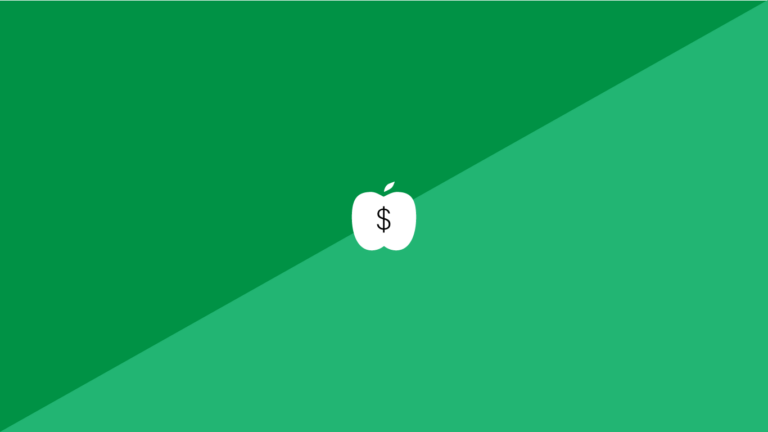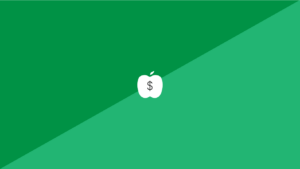 At MOFGA, going organic is one of main passions. It's in almost everything we teach and practice. But we recognize that not everyone has the financial ability to switch to an all-organic. Although it seems intimidating, organic food prices are comparable to their non-organic counterparts.
Why go organic?
Going, growing and raising organic has many benefits for farmers, consumers and the environment.  Organic crops help reduce the amount of toxic chemicals in our bodies because organic agriculture does not permit the use of synthetic chemical pesticides or herbicides. Organic farming also excludes genetically modified organisms (GMOs). As for the environment, growing organic preserves pollinator habitats, promotes biodiversity and builds healthy soil. The practice promotes humane production of livestock without synthetic antibiotics, added growth hormones or GMO feed.
While organic foods prices are generally thought to be more than their non-organic counterparts, the opposite is actually true. In early 2011, a group of Colby College students surveyed prices for 21 organic food items and non-organic food items at five grocery stores in Waterville. They found a wide range of differences, from 10 percent less for organic brown rice to 134 percent more for organic ground beef. The mean cost for organic items surveyed was 68 percent higher than for non-organic, although organic brown rice was cheaper on average; and organic oatmeal cost an average of 16 cents per ounce, versus 17 cents for non-organic, a 6 percent difference.
Breakdown of prices
Organic farmers might compare their prices when selling directly to consumers with those at grocery stores to counter the common argument that farmers' market prices are high. For example, the Colby students found that organic lettuce cost an average $3.54 per head at the grocery store, while data for the May 2011 MOFGA Organic Price Report (www.mofga.org/Default.aspx?tabid=260), collected around the same time as the Colby data, show that organic lettuce sold by farmers through retail outlets, primarily farmers' markets, cost an average $3.00 per head – 18 percent less than a head of organic lettuce at the grocery store.
Similarly, eggs also counter the idea that food at farmers' markets costs much more than the same food at grocery stores. The May 2011 MOFGA Organic Price Report lists an average price of $4.40 for a dozen organic eggs, while the grocery store survey reports an average price of $4.18 per dozen, a mere 5 percent premium on organic eggs purchased directly from the farmer.
An early 2011 report from the Northeast Organic Farmers Association of Vermont (NOFA-Vt.) said that for all except one organic item surveyed, the price was less at farmers' markets than at grocery stores. ("Vermont Farmers' Markets and Grocery Stores: A Price Comparison," https://nofavt.org/pricestudy)
However, many qualities make certified organic food prices higher. For example, a growing body of research shows that organic foods tend to have higher concentrations of nutrients and antioxidants than conventionally grown foods. But, instead of focusing on the organic food prices in conversations about buying organic, growers should instead focus on the value. Do your customers know what being certified organic means to you and to them? Tell your story and teach them what they're getting for their money.
Using the information for good
Whether motivated by benefits to their own health, or the health of the environment left to future generations, an educated consumer who cares about the benefits of organic agriculture will buy organic whenever possible. For those who find eating an all-organic diet impractical or unaffordable, tools exist to help prioritize when to buy organic. The Environmental Working Group publishes an annual "Shoppers Guide to Pesticides" using pesticide residue testing data from the USDA and FDA to rank fresh produce items based on the extent of pesticide residue contamination (www.ewg.org/foodnews/list/). And tools such as the price data from Colby, MOFGA and Vermont NOFA can help those who can't afford an all-organic diet to plan meals around the most affordable organic – preferably local organic – foods.
MOFGA's Public Policy Committee will use these data to continue to investigate opportunities for offering organic options to recipients of Maine's Women, Infants and Children (WIC) nutrition assistance. The program now allows purchase of organic produce, but multiple program constraints, including cost, prevent allowing purchase of organic items in other nutrition assistance categories, such as eggs, milk, cheese, juice and cereal.
---
Price per Unit for Non-organic and Organic Foods at Five Waterville Grocery Stores (based on data collected by Colby College students)
Product
Average Price Non-organic
Average Price
Percent Difference for Organic
Dairy and Eggs
Yogurt
$0.06/oz.
$0.13/oz.
117%
Milk
$3.79/gal.
$7.36/gal.
94%
Cheddar Cheese
$0.28/oz.
$0.57/oz.
104%
Eggs
$2.59/doz.
$4.18/doz.
61%
Grain Products
Oatmeal
$0.17/oz.
$0.16/oz.
-6%
Cereal
$0.23/oz.
$0.25/oz.
9%
Brown Rice
$0.10/oz.
$0.09/oz.
-10%
Bread
$0.14/oz.
$0.17/oz.
21%
Produce
Romaine Lettuce
$1.78/head
$3.54/head
99%
Carrots
$0.77/lb.
$1.51/lb.
96%
Bananas
$0.57/lb.
$0.89/lb.
56%
Tomatoes
$2.82/lb.
$4.05/lb.
44%
Red Peppers
$2.76/lb.
$5.89/lb.
113%
Yellow Onion
$0.93/lb.
$1.57/lb.
69%
Apples
$1.57/lb.
$2.34/lb.
49%
Protein Products
Peanut Butter
$0.12/oz.
$0.27/oz.
125%
Tofu
$0.15/oz.
$0.19/oz.
27%
Frozen Chicken Breasts
$3.46/lb.
$5.07/lb.
47%
Beef Burgers
$3.58/lb.
$8.39/lb.
134%
Other Products
Canned Tomatoes
$0.06/oz.
$0.14/oz.
133%
Grape Juice
$0.05/oz
$0.07/oz
40%
By Melissa White Pillsbury