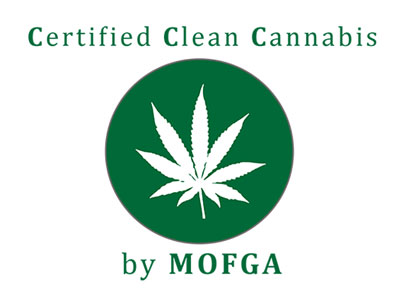 By Chris Grigsby, MOFGA Certification Services LLC Director
The MOFGA board voted in April 2017 to continue the MOFGA Certified Clean Cannabis Program beyond its trial phase and to open the program to a larger number of caregivers for the coming growing season and beyond. The trial was first featured in the fall 2016 issue of The MOF&G. MOFGA Certification Services will administer the full program.
The Maine Organic Farmers and Gardeners Association is steeped in a history of providing education, advocacy, guidance and certification services to the organic community and is nationally recognized and highly regarded for this effort. Within this ideal MOFGA aspires to develop a verification program that mirrors these values and brings a level of trust to this industry.
The MOFGA Certified Clean Cannabis program, or MC3, will verify that cannabis is grown, processed and handled within guidelines parallel to the USDA's National Organic Program (NOP) and the American Herbal Products Association. MOFGA believes that patients and users deserve access to third-party-verified cannabis and that caregivers who prescribe to our growing and processing standards deserve the ability to market their product accordingly.
As the program moves forward, we intend to create standards for processed products, as the current standards cover only raw cannabis. The industry clearly is moving in this direction, and MOFGA believes that standards for clean production are necessary.
The application period is open now for licensed caregivers who would like to participate in the program. The deadline for new applicants for the 2017 growing season is June 30, 2017.
As with any program development, the capacity of staffing and infrastructure will be measured against the demand for certification. Throughout the trial period, MOFGA has received many inquiries and notices of intent to certify. The demand for this service is clear, and by moving the program beyond a trial phase, we hope to better meet this demand.
The continuation of this program is timely for MOFGA and for Maine-licensed caregivers. With the 2016 passage of the citizen referendum legalizing the adult use of cannabis, clearly this industry, however regulated, can benefit from a third-party verification system. MOFGA aims to provide this.
While our focus remains with medicinal use, the insistence from many users that cannabis products are "clean" and of quality has been heard.
For more information about the program, please contact MOFGA Certification Services at 207-568-6030 or [email protected].