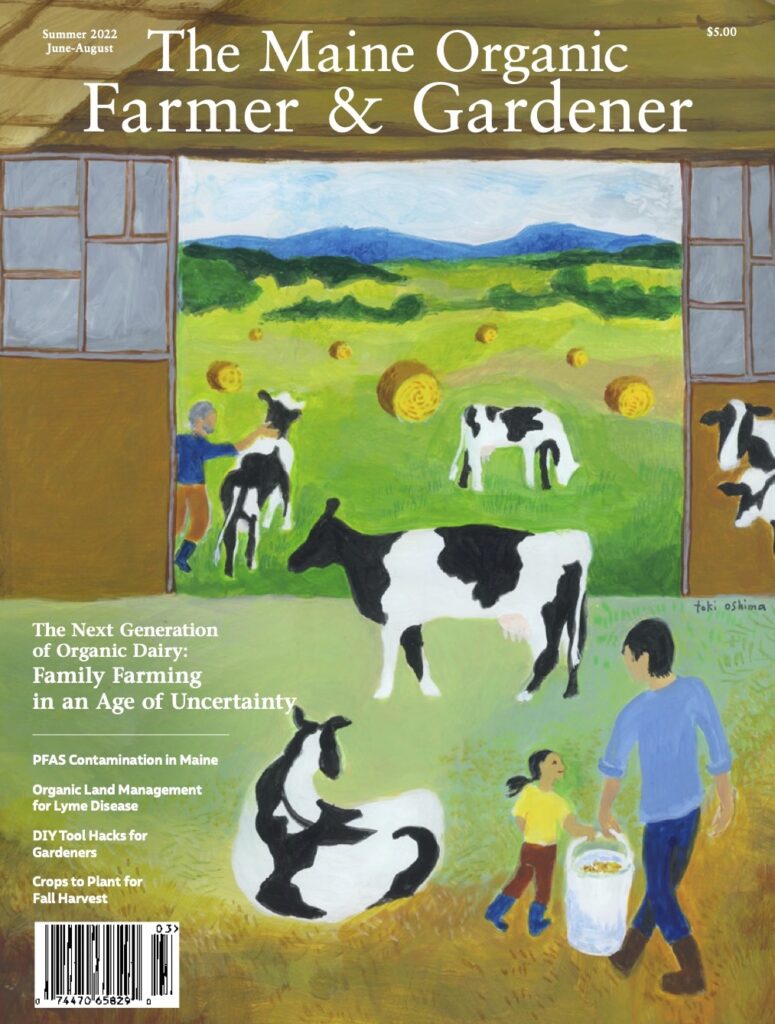 The 2022 summer issue of The Maine Organic Farmer & Gardener, MOFGA's quarterly newspaper, is now available. In it, you'll find tips for the farm, garden and homestead. Topics include summer crops for fall harvests, growing carrots, DIY wire weeders and a vertical garden design, and recipes celebrating butter.
You can also explore articles on Lyme disease in Maine, dairy farming, and PFAS. Read the issue online or download it as a pdf here. The articles are also searchable on our website.
Want to receive the print edition in your mailbox? Become a MOFGA member.