At farm and garden tours this summer, learn about seed saving, organic vegetable gardening, no-till practices, permaculture, growing fruit trees organically, raising rabbits, building a stone wall, and much more. For more farms to visit this summer, please check the event calendar on MOFGA's website, where you'll find Farmer to Farmer in the Field events, Gather & Grow Homestead Tours and more.
Dates Farm or Garden
June 8 Damariscotta Montessori, Nobleboro
June 24 Flywheel Flowers, Jackson
July 16 Belfast Blueberry Cooperative, Belfast
July 23 Ripley Farm, Dover-Foxcroft
July 23 Tiny Roots Organic Farm, Litchfield
July 27 Mt. Ararat High School, Topsham
July 30 Flywheel Flowers, Jackson
July 30 Khadighar, Industry — general farm tour
Aug. 6 Khadighar, Industry — Scatterseed Project tour
Aug. 12-13 Trotochaud/McDowell Gardens and Everyday Pottery Studio, Belmont
Aug. 16 Old Town Elementary, Old Town
Various Dates
Beau Chemin Preservation Farm, Waldoboro
Crystal Lake Farm & Nursery, Washington
Dandelion Spring Farm, Bowdoinham
Linden Lane Permaculture, Camden
Misty Brook Farm, Albion
Rabbit Hill Farm, Deer Isle
The Good Life Center, Harborside
Wild Few Herb Farm, Arundel
Winterberry Farm, Belgrade
Franklin County
Khadighar in Industry, Maine, is a unique example of veganic gardening — maintaining soil fertility sustainably without animal manures. Will Bonsall and friends focus on self-sufficiency, growing a wide range of vegetables, fruits, grains and legumes. Special features include extensive terraces, solar-powered irrigation, intensive (not raised) beds and the use of ramial chips (chipped branches of deciduous trees).
Dates: July 30, 2 p.m., rain or shine: general farm tour. Visitors' interests usually draw this tour out to 2 ½ to 3 hours, so plan accordingly. Aug. 6, 2 p.m., rain or shine: Scatterseed Project. Tour seed propagation plots, including discussion of pollination control strategies. Many varieties of crops are grown. The discussion includes exploring plant genetic diversity in order to identify varieties suited to specific local conditions and uses.
Directions: Khadighar, 39 Bailey Road, Industry, ME 04938. From Farmington, follow Rt. 43 east to Allens Mills (about 4 miles). Continue on Rt. 43 for another 1 1/2 miles, past Junction 148. Continue on Rt. 43 another 1,000 feet to the first road on the right. Follow signs.
Contact: 207-778-2410.
Hancock County
The Good Life Center at Forest Farm is the historic final homestead of Helen and Scott Nearing, who were prominent proponents of simple and sustainable living, leaders of the back-to-the-land movement and powerful social activists. Resident stewards will be available to lead tours of the organic gardens, hand-built structures and homestead grounds, and to demonstrate the simple and sustainable living skills of the Nearings. Visitors are welcome from Memorial Day through Indigenous Peoples Day.
The center will host the following hands-on educational workshops this summer: learn how to build a stone wall using the Nearing method with Greg Joly on July 22, and learn about herbal remedies from the wild and the garden with Deb Soule of Avena Botanicals on Aug. 27.
The Good Life Center's Summer Speaker Series will be held on Sundays, June 25 through Aug. 20, at 4 p.m., and is themed "living simply and sanely in a troubled world," after the tagline of the Nearing's iconic book, "Living the Good Life." Donations are welcome.
Dates: June 25 — Rich Boulet, "Censorship in Public Libraries"; July 9 — Kate Thomkins, "Chickadee Composting"; July 16 — Peter Neill, "World Ocean Observatory"; July 23 — Greg Joly "Evolution of the Stone Wall"; July 30 — Avery Kamila, "Vegetarianism & The Good Life"; August 6 — Brooke Miner, "Book Banning in Maine"; August 13 — Rabbi Rachel Isaacs, "Jewish Life in Maine"; August 20 — Todd Siebold, "White Supremacy in Maine"; August 27 — Deb Soule, "Herbal Remedies."
Directions: 372 Harborside Road, Harborside, ME 04642. A half-hour drive from Blue Hill. From Blue Hill village, take Rt. 176, Rt. 15 and Rt. 175 through South Brooksville; turn left onto Cape Rosier and follow the signs for the Good Life Center.
Contact: Warren Berkowitz at 207-374-5386; goodlife.org.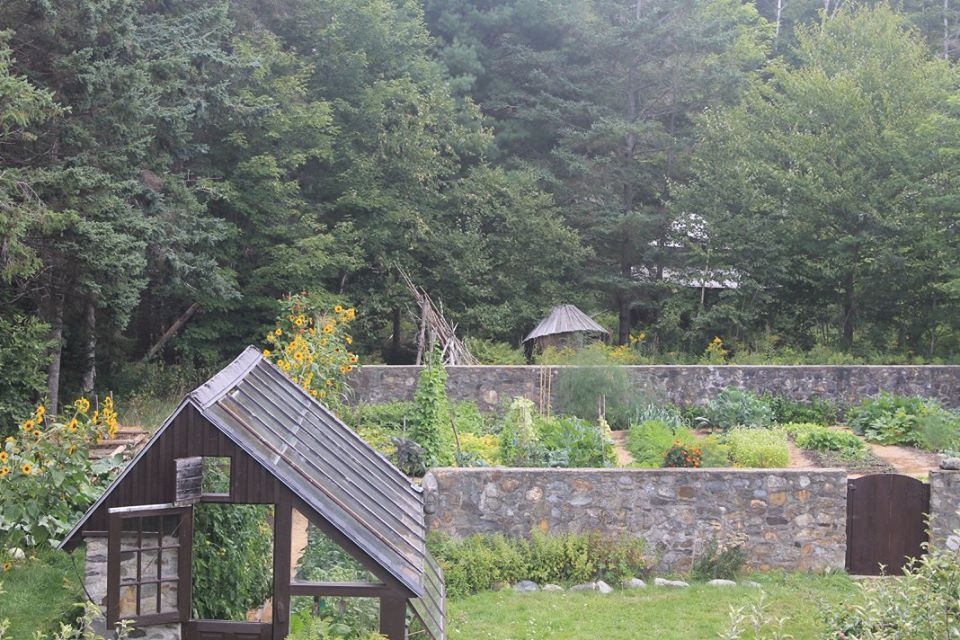 Hop on over to Rabbit Hill Farm on Deer Isle. Located in the coastal town of Stonington on the island of Deer Isle, Rabbit Hill Farm is a self-sustainable homestead, certified organic farm, rabbitry, and cider house. Visit with baby rabbits, picnic at the shore, tour a certified organic farm and explore Rabbit Island. Rabbit Hill offers chowder and popover lunches, wine tastings, farm-to-table suppers, celebration events and educational opportunities for the whole family.
Dates: Rabbit Hill Farm Days are June 27, July 3 and 18, and Aug. 8 and 22.
New this year: Popovers and Deer Isle Cider on the Deck. Watch the schooner parade and lobster fishers checking their traps and osprey fishing in Crockett Cove while enjoying piping-hot perfect popovers and farm-to-table treats, like Crockett Cove clam dip, lobster cheesecake, wild blueberry balsamic jam, and Deer Isle fresh cider.
Dates: Popovers and Deer Isle Cider on the Deck days are June 29, July 6 and 20, and Aug. 10 and 24. Reservations suggested.
Directions: 148 Barbour Farm Road, Stonington, ME 04681. Take Rt. 15 onto the island of Deer Isle and proceed to Deer Isle village. As you pass the red house and go down the hill, turn right off Rt. 15 onto Main Street. The Deer Isle post office and the Pilgrim's Inn will be on your left. Drive south toward Stonington for 4.2 miles. Turn right onto Barbour Farm Road, a dirt road. Keep left and follow for 1 mile to the end and up the hill. Drop-off passenger area and handicap parking only are available on the hill. This is a private road and parking is limited. Please drive slowly and plan to park and walk.
Contact: 207-367-5003; cherylwixsonskitchen.com.
Kennebec County
Misty Brook Farm is an organic and grass-fed raw dairy and livestock farm selling to retail partners and restaurants across the state. They have a farm store located on their farm in Albion that is always filled with their own dairy, meat, freshly milled grains and produce, as well as a variety of items from other local farms.
Dates: Misty Brook Farm's farm store is open year-round, every day! The farm store is self-service and open dawn to dusk.
Directions: 156 Bog Road, Albion, ME 04910.
Contact: [email protected].
Tiny Roots Organic Farm, run by Luke Lucier and Becky Deering, practices no-till organic vegetable production on three-quarters of an acre. They specialize in mixed greens but offer a smorgasbord of other vegetables throughout the season.
Date: July 23, 9 a.m. to 3 p.m. Stop in and explore the farm. The farmstand will be open for those who want to purchase fresh, certified organic vegetables!
Directions: 223 Pine Tree Road, Litchfield, ME 04350.
Contact: Luke Lucier at 207-217-770; [email protected].
Winterberry Farm is a beautiful farm on the shores of Great Pond in Belgrade, Maine. Established in 1870, Mary Perry and her three kids have been farming Winterberry Farm for 24 years. On 40 acres, the farm produces certified organic vegetables and cut flowers using horses and oxen. Other animals include a flock of Romney sheep, hens and runner ducks. In July and August, on select dates, the farm offers a cut-your-own flower garden — check the farm's Instagram and Facebook pages, or call for more information.
The farm store is open daily from 9 a.m. to 6 p.m. and is stocked with baked goods (including Miss Mary's famous wild Maine blueberry pie and other flavors), ready-baked meals, fresh vegetables, and lots of yummy products made from what the farm grows.
Farm tours are available daily from 10 a.m. to 4 p.m. Walk through the wooded trails or sugarbush, and visit the barn and four greenhouses. It takes 30 to 60 minutes. The tour costs $5 per person. Farm maps and animal treat bags included. Cutting your own flowers is an option while you're on your farm tour. Visitors will be delighted with this extra-special gem of a farm.
Directions: 538 Augusta Road, Belgrade, ME 04917. Drive north from Augusta for about 15 minutes or west from Waterville for about 20 minutes to 538 Augusta Rd./Rt. 27 in Belgrade.
Contact: 207-649-3331; winterberryfarmstand.com.
Knox County
Crystal Lake Farm & Nursery in Washington is a mother-and-son operation owned by Sharon Turner and Eli Berry. Their 75-acre property comprises a tree, shrub and perennial nursery, managed woodlot, rotational grazing pasture for four head of Dexter cattle, large vegetable and flower gardens, four hoop houses and a small orchard area. In season, they offer native and favorite potted and field-dug trees, shrubs and perennials chosen especially for birds, bees, butterflies and other beneficials. Other offerings include herb and vegetable seedlings in spring as well as tools for the garden, farm and woodland.
Dates: Open by appointment.
Directions: 246 Youngs Hill Road, Washington, ME 04574.
Contact: 207-845-2140; crystallake.me.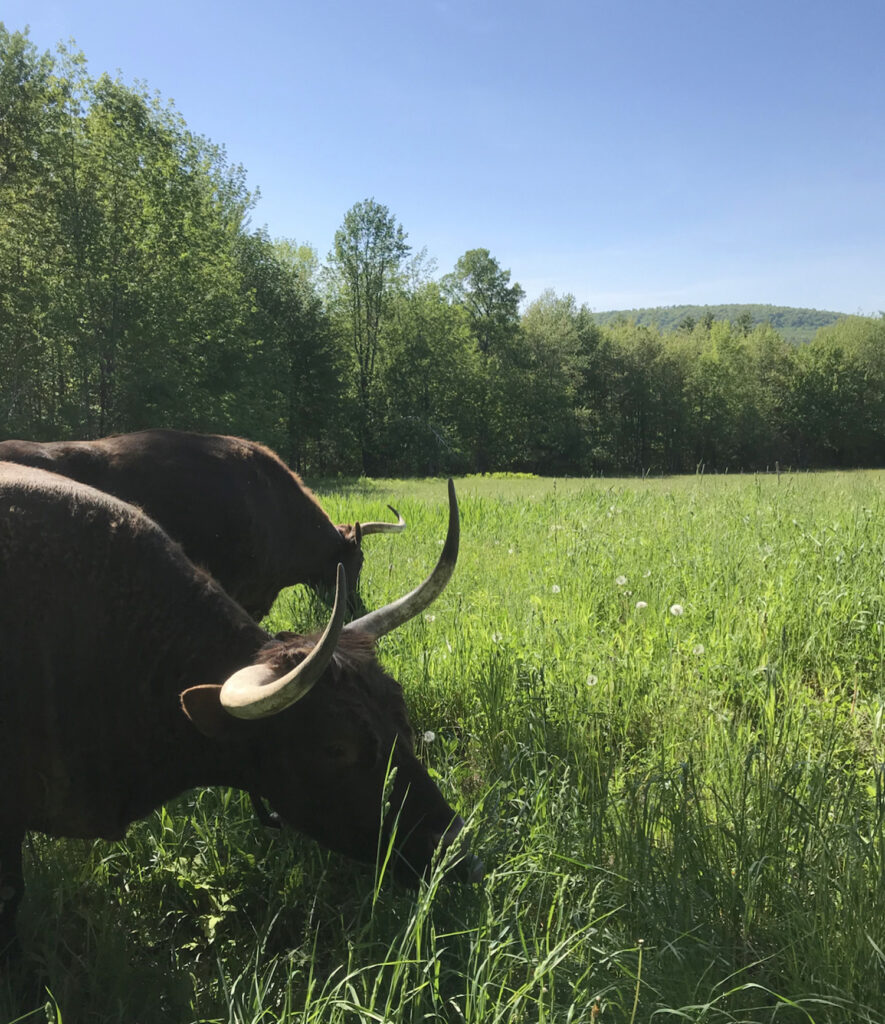 Linden Lane Permaculture is a small, organically managed urban farm-garden on 0.74 acres in Camden, a five-minute walk from the bustling harbor of Camden in the historic Chestnut Street district. Very much a work in progress, the property is composed of multiple garden areas, orchards, meadows, and a large and growing number of native flowering perennials, shrubs and bushes. Bees and chickens are tended. Permaculture methods are employed throughout. There is a greenhouse and a pond.
Dates: Visitors are welcome almost any time, but it is best to call or email ahead to schedule a tour.
Directions: 12 Linden Lane, Camden, ME 04843.
Contact: David C. Kibbe, M.D. at 913-205- 7968; [email protected].

Lincoln County
The 180-acre Beau Chemin Preservation Farm emphasizes conservation of rare livestock, raising you-pick berries and practicing sustainable farming. They sell wool from three endangered breeds of sheep and work with fiber year-round. Organic, you-pick raspberries and grapes, several seldom-grown varieties of berries, and species pelargoniums are available in season. Learn about their farming and felting practices, 210-year-old house and 180-year-old barn, and antique spinning wheels and loom. Guests are welcome to walk their trail to Havener Pond, about a mile roundtrip. A bird list is available.
Dates: It's a working farm, so please contact before visiting. Please plan to wear masks and practice social distancing.
Directions: 1749 Finntown Road, Waldoboro, ME 04572. Finntown Road goes south off Rt. 1 in Warren. The intersection is 4 miles east of Moody's Diner in Waldoboro, and 1.7 miles west of the Warren intersection of Rt. 90/Rt 1. Beau Chemin Preservation Farm is 3.2 miles south of Rt. 1.
Contact: Jo Ann Myers at 207-691-8164 or [email protected]; Wayne Myers at 207-596-1161or [email protected]; beaucheminpreservationfarm.com.
School garden tour at Damariscotta Montessori in Nobleboro. The tour will focus on greenhouse production along with the natural spaces students learn in. Students at Damariscotta Montessori are responsible for growing produce in hoop houses, as well as harvesting, packaging and distributing vegetables via a Community Supported Agriculture (CSA) program. This allows them to have hands-on experience in a natural setting, while gaining important business and financial skills. Samantha Melhorm, head teacher of the middle school, will lead a tour, which will be followed by a potluck.
Date: Thursday, June 8 at 4 p.m.
Contact: To RSVP and receive directions, please email: [email protected].
Penobscot County
School garden tour at Old Town Elementary in Old Town. Extensive school garden includes raised beds, a greenhouse, fruit trees, trail systems and forest classrooms. There are unique features in the garden including a pollinator and a potato project as well as beautiful artwork done by students throughout the grounds. Project leaders support students learning and exploring the space as well as a weekly harvest distribution in the summer that is free to the community. Garden coordinators will lead a tour and discuss how the community uses the space, and will host a potluck.
Date: Wednesday, Aug. 16 at 3 p.m.
Contact: To RSVP and receive directions, please email: [email protected].
Piscataquis County
Ripley Farm raises organic vegetables, flowers, herbs, perennials, and small-scale livestock (cows, sheep, goats, pigs, chickens) in Dover-Foxcroft.
Date: Visit the farm on Open Farm Day on July 23, from 10 a.m. to 1 p.m., for farm tours. The farmstand will also be open. At 9 a.m. there will be a free class on making kimchi.
Directions: 62 Merrills Mills Road, Dover-Foxcroft, ME 04426.
Contact: Gene and Mary Margaret Ripley at 207-564-0563, [email protected]; ripleyorganicfarm.com.
Sagadahoc County
Dandelion Spring Farm believes in produce that feeds land, body and community. An aerial view of Dandelion Spring shows 75 acres of mixed forest and active agricultural fields. There are remnants of an apple orchard from the '40s, and a dairy farm in transition that is next door. This land is quintessentially rural, while also being accessible and open to all. The Hive at Dandelion Spring is a newly built timber-framed open space where they unite organic agriculture and community together to bring the outside in. Their handicap-accessible space is available for year-round use, and comfortable for the guest that wants to stroll through the fields or simply spot the resident red-tailed hawk comfortably from the window during lunch.
The Hive offers community events like workshops, dinners, and farm tours, while also being available to rent.
Dates: Saturday, June 24 — Summer Plant Walk; June 29, July 27, Aug. 31, Sept. 28 (last Thursday of the month) — Monthly Taco Night; Saturday, July 15 — Landscape & Color: Plein Air Painting; Sunday, July 23 — Open Farm Day; Saturday, Aug. 19 — Mushroom Foraging & Cooking Demo; Wednesday, Aug. 23 — Outstanding in the Field.
Directions: 961 Ridge Rd. Bowdoinham, ME 04008. The farm is located just 40 minutes from Portland, an hour from the Midcoast, and two miles from the Rt. 295 corridor.
Contact: Kaitlin Thibeau at [email protected], 207-380-4199; dandelionspringfarm.com.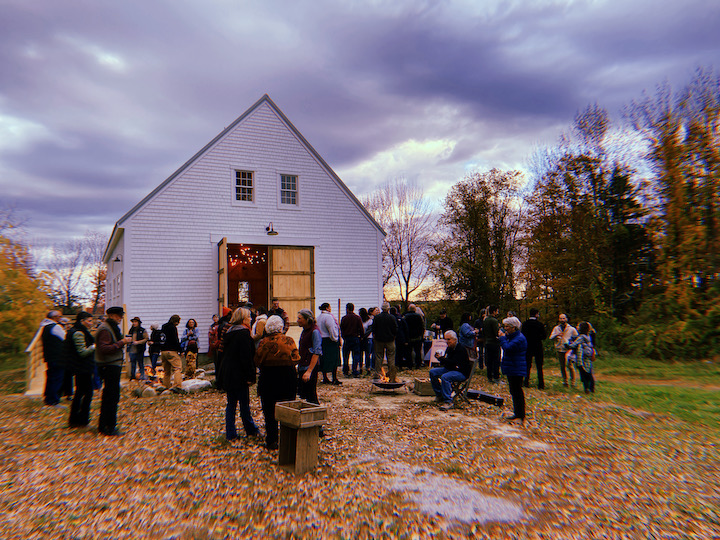 School garden tour at Mt. Ararat High School in Topsham. Project GROW's primary educational beneficiaries are high school students, ages 14-18. They are in charge of the garden creation, management and related studies. There is a health class that will be incorporating the garden work into their curriculum and other students learn how to produce food for their own school's food service. Mt Ararat has a large plot that grows vegetables, herbs and flowers. School garden coordinators will lead a tour of the grounds and how they use the spaces with students, and will host a potluck.
Date: Thursday, July 27 at 3:30 p.m.
Contact: To RSVP and receive directions, please email: [email protected].
Waldo County
Walk up a woodland path (about 550 feet) to eat your fill of just-ripening blueberries on Belfast Blueberry Cooperative's lush Cattail and Sky Field (on-site eating is always free; your own picnic is ok, too). This eastern foot of Levenseller Mountain overlooks Tilden Pond and Mount Waldo. Learn about 100% wild pollination, leaf spreading, biochar in soil, and opportunities for fruitful involvement.

Date: Sunday, July 16, noon to 4 p.m.
Directions: From Rt. 3/Rt. 131/Lincolnville Road intersection in Belmont, go south on Lincolnville Road about 4.5 miles. Soon after the big marked curve to the left and just before the "Greenacre Rd." and 45 MPH signs, look on right for stone pull-off and parking (the road name changes to "Greenacre" at the Belmont/Lincolnville town
line). Park; follow the green rope to the top of the field.
Contact: RSVP by calling 207-338-3301 (voicemail only, no text) — say your phone number and planned arrival time, then come on up!
Flywheel Flowers grows unique cut flowers on 1 acre of land in Waldo County. The farm is open for two farm walks this summer: a Summer Solstice Farm Walk on June 24 and a Summer Blooms Farm Walk on July 30. Each evening the walk will be guided by what interests and excites the group. At the end of the tour there will also be a group harvest of flowers. Details are available at flywheelflowers.com in the online shop. Registration required.
Dates: June 24 and July 30.
Directions: 8 Stearns Road, Jackson, ME 04921.
Contact: Carole Mapes: 207-416-9845; [email protected].
The Trotochaud/McDowell Gardens and Everyday Pottery Studio in Belmont will hold its annual pottery sale and garden tour on Aug. 12 and 13. With a goal of creating a sustainable, organic garden, Mary Trotochaud and Rick McDowell have established numerous fruit, vegetable and flower beds that include cranberries, blueberries, rhubarb, raspberries, figs, breadseed poppy and hazelberts, as well as cherry, peach, apple, pear and plum trees. A romantic but sturdy grape arbor supports three varieties of grapes. See also a fire pit, a pizza oven, a well-designed chicken coop, a beehive and a reflecting pool with a small fountain. (Trotochaud is a long-time donor to the MOFGA-El Salvador Sistering Committee's Empty Bowl Supper.)
Dates: Saturday, Aug. 12 and Sunday Aug. 13, 10 a.m. to 5 p.m. Open other days by chance or appointment.
Directions: 103 Northport Road, Belmont, ME 04952. From the intersection of the Rt. 1 bypass and Rt. 52 in Belfast, take Rt. 52 for 5 miles to Ryan Road. Turn right on Ryan Road (which becomes Northport Road) and go about 2 miles. Signs for Everyday Pottery are on Rt. 52 and at the house.
Contact: 207-342-2251; [email protected]; marytrotochaud.com.
York County
Wild Few Herb Farm is located on 6 acres of pasture in Arundel. It hosts 30 varieties of medicinal herbs and flowers, a small greenhouse, and a shipping container that serves as the drying facility for the herbs. Come meander through woodchipped pathways, watch the birds play and dance around birdhouses in the field, smell the sweet and spicy scents of flowers, and listen to the hum of the bees as they do the beautiful work of pollination. The farm will have sun tea available on-site during the tours!
Dates: Every first Saturday of the month between 9 a.m. and 1 p.m., June through August.
Directions: Located across from 126 Lombard Road, Arundel, ME 04046.
Contact: Nicole Heker and Zoe Shwidock at [email protected]; wildfewherbfarm.com.