At MOFGA's Common Ground Education Center in Unity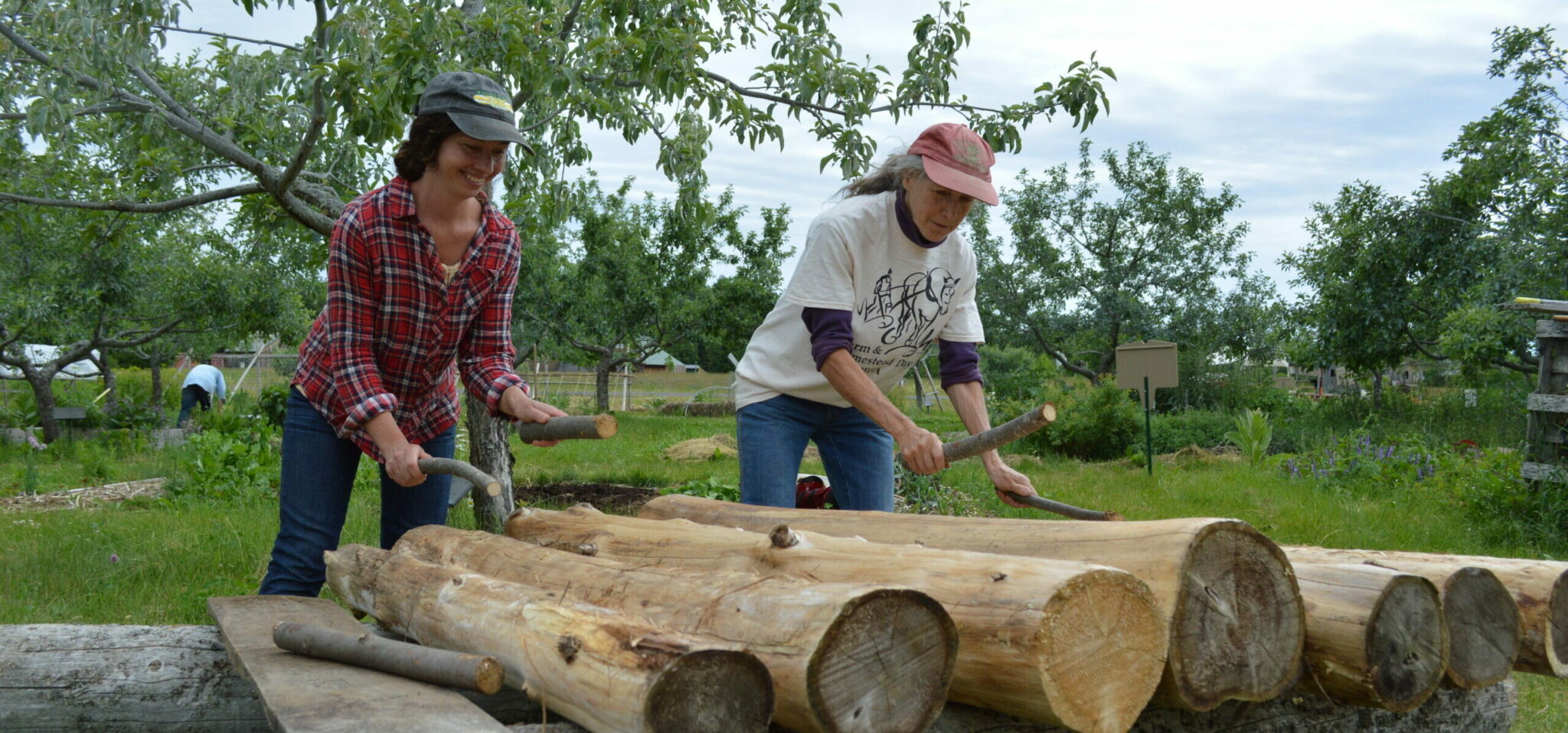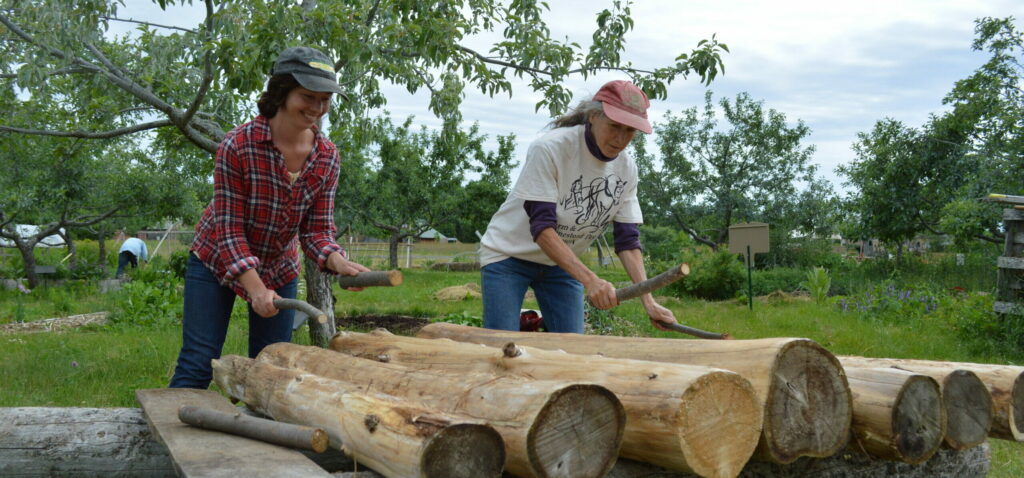 Farm & Homestead Day at MOFGA is a free day of hands-on learning and fun. From its beginnings in 2012 it has been presented by volunteers who delight in sharing their expertise in skills for rural and sustainable living. There are activities for all ages.
Learning to mow with a scythe has been a draw from the beginning, as has been hands-on tool care. Woodworking techniques for utility and beauty are shared. The plant swap is always popular as are fiber arts including spinning, dyeing, and weaving with a variety of looms.
Farm & Homestead Day begins with traditional tea and crumpets. Everyone is invited to bring vegetables to contribute to the Stone Soup and a dish to share potluck lunch, which includes hearty foods for vegans, vegetarians and omnivores. A variety of musical offerings has everyone dancing and
singing to round out the day.
The volunteer organizers, The Rabble, will meet throughout the winter and spring to plan this event. To join, contact us at farmandhomesteadday@mofga.org.
Highlights include:
Learning to mow with a scythe.

Tool care demonstrations (bring a favorite hand tool from the garden or kitchen to learn tips for keeping the blades sharp and the wooden handles well-oiled).

Learning to repair small electrical appliances or bicycles (bring one from home that needs attention!).

A wide variety of fiber arts, including knitting, mending, rug hooking, dyeing with plants, sewing with a treadle machine and much more!

A worm composting workshop and other gardening offerings.

Cooking workshops.

A potluck lunch.

A plant swap (bring some to share).

Music (bring your ukulele and your singing voice).

And more! 
Lend a hand to help make this event possible! Sign up for volunteer shifts. 
For more information about Group Carpool, please visit their FAQ page. MOFGA does not assume responsibility for anything that transpires before, during or after use of Group Carpool rideshares.