Celebrate the history, flavor and tradition of Maine apples!
Sunday, October 17th, 2021.
Stay tuned for more details on this year's event!
Click on the links to the following webinars on YouTube:
with John Bunker, Todd Little-Siebold and Laura Sieger. Join these passionate fruit explorers for a 45 minute presentation about discovering and identifying apples, followed by lots of time for questions. They will discuss recent discoveries of old Maine apple and pear varieties that will be preserved in the Maine Heritage Orchard, and lots more.
Fruit explorers from all over will share their recent discoveries and thoughts on growing adaptable tree crops for our changing climate. We're excited to have many friends join us with updates, including: Aaron Parker (Southern Maine; growing pawpaws & persimmons); Eliza Greenman (Virginia; mulberries, nut trees); Matt Kaminsky (Western Mass.; wild apples & pears, silvopasture); William Mullan (Brooklyn, N.Y.; city apples); and Jesse Stevens (Western Maine; figs and more). A great way to connect with folks you normally see at Great Maine Apple Day!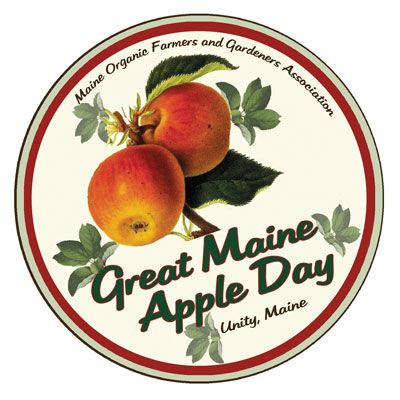 Virtual Fruit and Nut Display
We're still accepting photos to add to this display! Maybe you have a wonderful old tree growing on your property, or perhaps you stumbled upon an abandoned pear tree recently with the most delicious fruit? We'd love to include photos of other non-tree fruits, too – hardy kiwi, grape, peaches, blueberries …. We highly encourage you to share the variety name if you know it!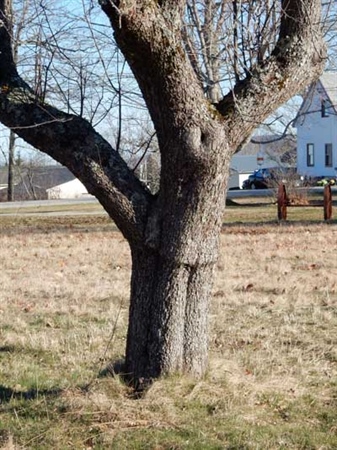 John Bunker's Apple Identification tables
are always a hugely popular part of Great Maine Apple Day! Fortunately, he can still help with identification from afar! If you're interested in having an apple identified, please send an email to
[email protected]
. This initial email will help John determine if your tree was grafted and therefore if the apple variety can, potentially, be identified. John will respond to your email and tell you about next steps!
Please include this information:
John does not charge for this service, although we do ask that you make a donation of any amount to the Maine Heritage Orchard. Please write "Maine Heritage Orchard" in the memo line to ensure the gift is used for orchard expenditures.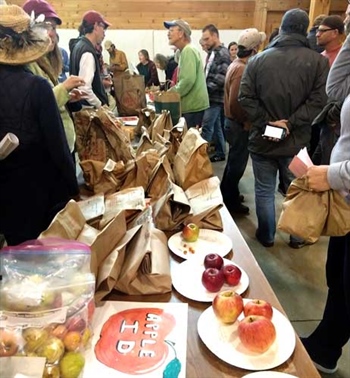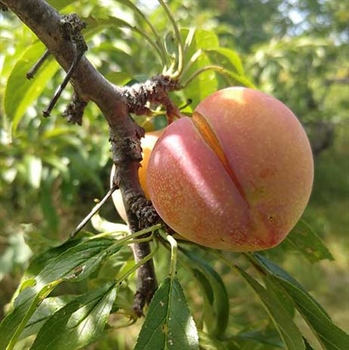 Articles from the Archives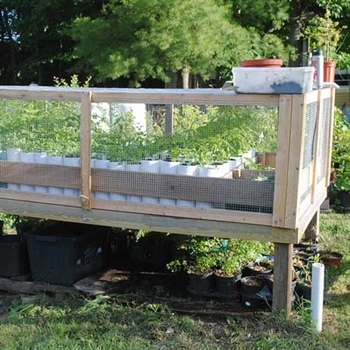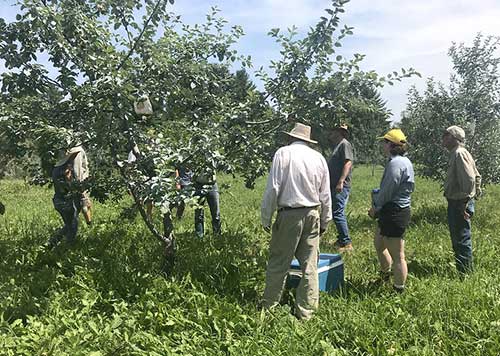 The Apple Farm (Fairfield, Maine)
Sandy River Apples (Mercer, Maine)
Lakeside Orchards (Manchester, Maine)
North Branch Farm (Monroe, Maine)
5 Star Orchard & Nursery (Brooklin, Maine)
Teltane Farm (Monroe, Maine)
Bailey's Orchard (Whitefield, Maine)
Rowe's House of Apples (Newport, Maine)
Mainely Apples (Dixmont, Maine)
Sweetser's Apple Barrel & Orchards (Cumberland, Maine)
Portland Food Map- A Guide to Maine Cider (food/apples/cider blog by Anestes)
Out On A Limb Apples/ Super Chilly Farm
(Unusual/ Rare/ Historic Apple CSA based in Palermo, ME several distribution sites)
Take a virtual tour of MOFGA's North Orchard using Google Earth – including photos of each variety of fruit tree taken at various times of year, and the fruit it produces!
Visual Media and Botanical Apple Descriptions