Lazy Acres is a small family farm in Farmingdale with a focus on growing specialty cut flowers and pastured pork. We have a small team of dedicated folks focusing primarily on our flower production. We grow on approximately a 1/2 acres with two high tunnels and a heated propagation house.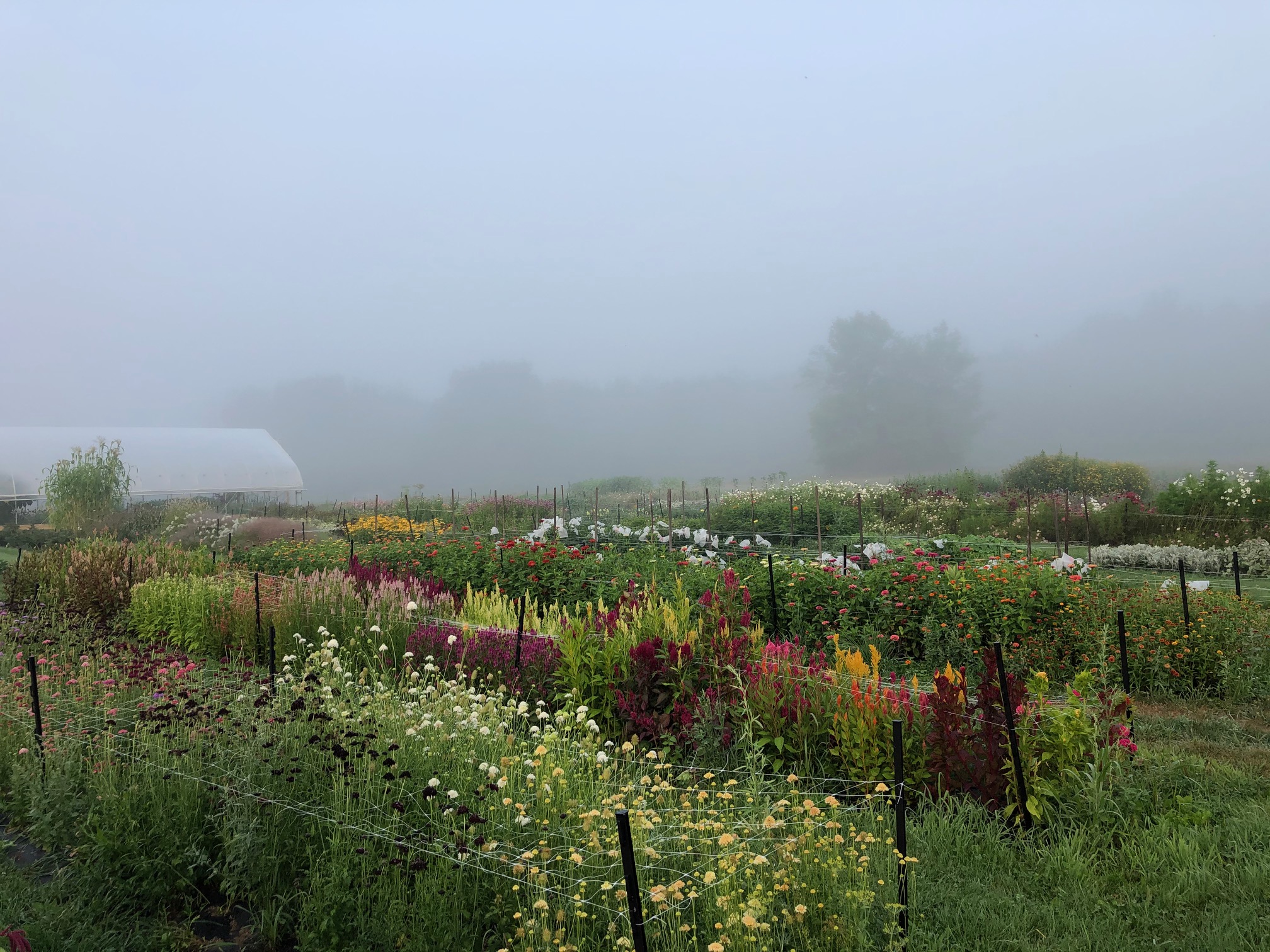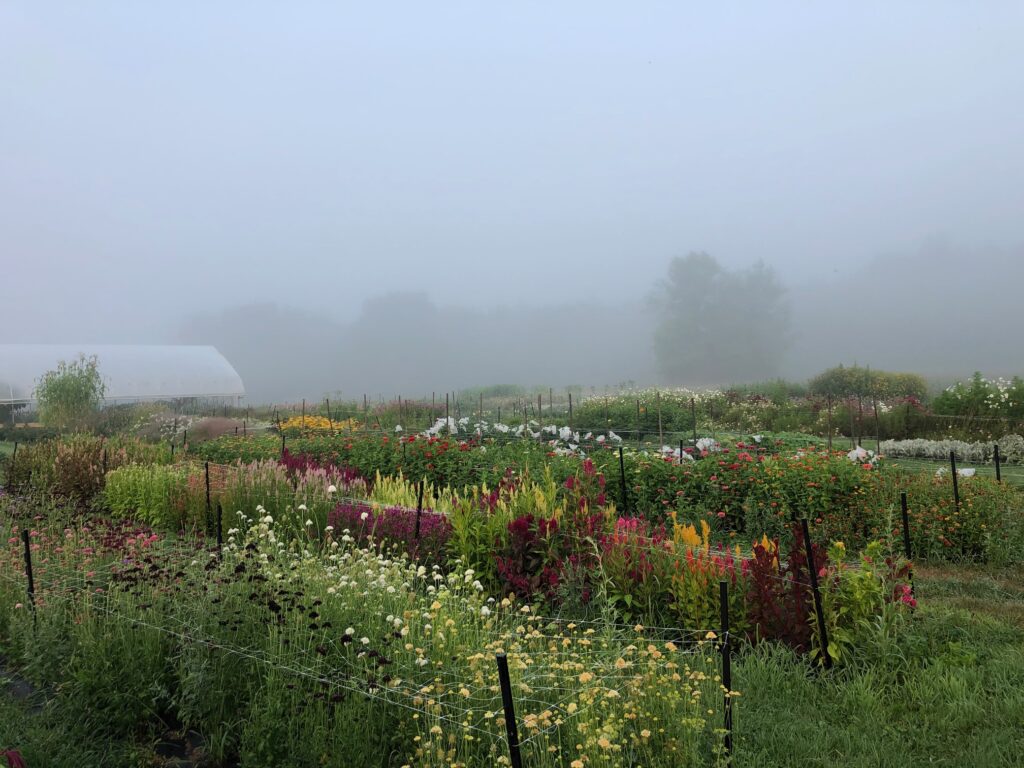 4 Ryder Road, Farmingdale, ME 04344
40 hours full-time from May-October
Starts at $15/hr. Overtime paid for any hours over 40/wk.
Field Assistant Responsibilities:
– Seed starting early in the season – primarily in the heated greenhouse
– Bed preparation in the field and high tunnel structures, including working and amending the soil, laying irrigation, weed fabric, netting, supports, etc.
– Transplanting seedlings
– Cultivation of crops / weeding
– Harvesting crops
– Turning over beds to replant crops during the season
– Fall bed cleanup – including digging dahlia tubers
– Fall planting – in the high tunnel and bulbs outside
– Other farm projects and duties as assigned (help with chickens, vegetable garden, pigs, etc.)
Field Assistant Expectations:
– Hardworking team player with a positive attitude
– Willingness to learn, take direction, and receive feedback
– Demonstrates good attention to detail and observational skills
– Efficient, self-motivated worker with time management skills
– Ability to work solo or as a part of a team
– Respectful of all farm resources (for example, but not limited to, co-workers, customers, crops, products, tools, and environment)
– Willingness to work outside in all conditions (rain, snow, wind, mud, bugs, heat, humidity)
– Ability to lift 50 pounds and perform repetitive, physical tasks (kneeling, bending down, squatting, standing, etc.)
– Ability to perform manual labor for hours at a time
– Dependable transportation to/from work
– Fully vaccinated against Covid-19
Hours/Schedule:
– 40 hours per week – overtime paid for any hours over 40
– May – October; days and hours are somewhat flexible depending on the season
o In the height of the season (June-September) they will typically be 6am-2:30pm with a 30 min unpaid lunch
o The shoulder season has more flexibility
o Willingness to work on the weekend preferred
– We try to be flexible based on everyone's personal scheduling needs, when possible
– We work on holidays, due to the need to continually tend to crops and animals
Compensation:
– Starts at $14.50/hour
– Mid-season increase possible based on mid-year performance review
– Opportunities for increased hours and/or extended season work
– End of season bonus possible based on the farm's success and each employee meeting work commitments
We strive to create a supportive and cohesive team. We strive to help each team member feel like an important part of the farm's overall success.
Application Details and Deadline