By Danielle Walczak
In 1898, Enrico Inciardi arrived at Ellis Island from Sicily with nothing but the clothes on his back. Fearing confiscation, he sewed the seeds of his family's vegetables into his jacket.
He was given the name Henry and headed to Chicago where he would propagate his family's vegetables, including a full-bodied paste tomato that produced only a few seeds. The tomato would later be named the Inciardi Paste Tomato and be identified as a unique variety.
In 2021, Portland-based food printmaker Ana Inciardi was doing a routine check on her internet searchability. She typed "Inciardi baguette," into Google, followed by "Inciardi peaches," then "Inciardi tomato." She was shocked when a handful of new articles about the Inciardi Paste Tomato popped up on her browser.
"Immediately I was like 'Oh my god what is this? Do my parents know about this and am I related to this tomato somehow?'" Inciardi said.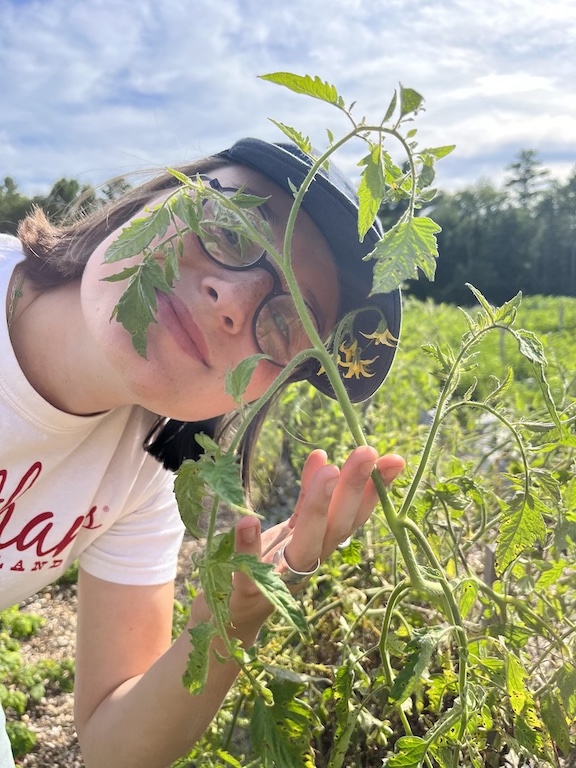 After family research and some work on ancestry.com Inciardi figured out that Henry was either her great grandfather's uncle or cousin. Henry's son gave the seeds to a seed saver named Vicky Nowicki, who identified them as a unique variety and passed the seeds on to a farm called Forgotten Heirlooms in Ohio, which grows varieties close to extinction. In 2021, Inciardi connected with the farm.
Her internet search became tangible when she opened a package from the mail containing 24 fuzzy seeds.
"It didn't feel real until we actually got the seeds," Inciardi said.
In the 2022 growing season, 124 years after the seeds arrived at Ellis Island, Addison Wagner, a farm worker, artist and Inciardi's partner, planted the Inciardi Paste Tomato seeds at Whatley Farm, owned by Ben Whatley, in Topsham, Maine, where she works. She is one of 12 farmers known to be growing the variety.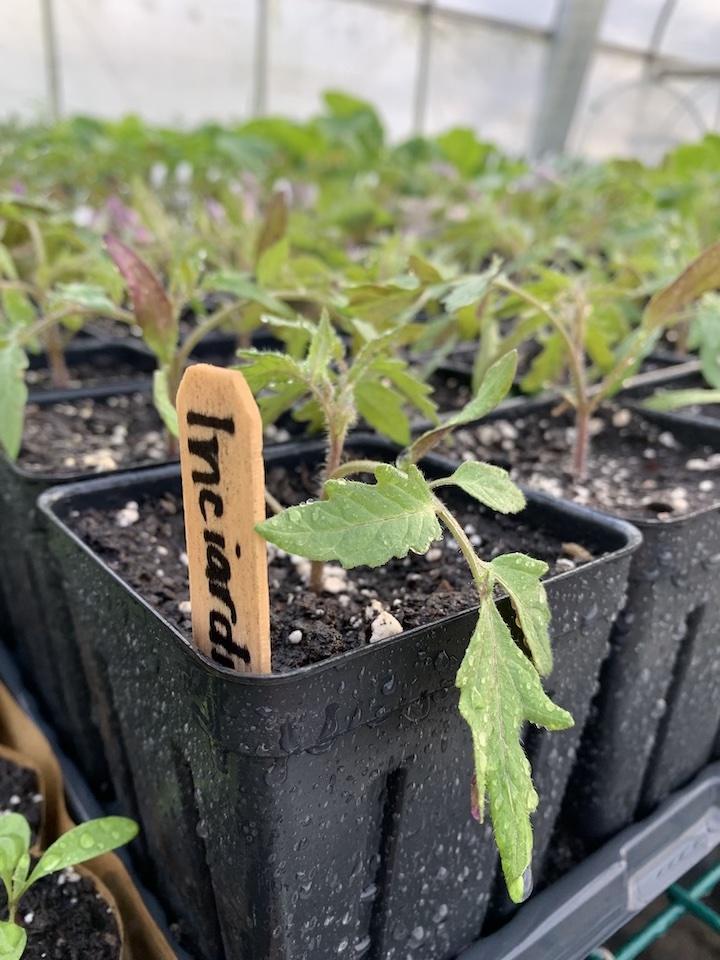 "It's been cool to see them come to fruition," Wagner said. "Everyone at the farm, Ben and my other co-workers, really rallied behind the idea of growing them which was kind of special."
Farmers' market goers are spoiled for choice of color, shapes and varieties — the variegated stripes of a Speckled Roman, the flush juicy pink of a Brandywine or the purple metallic skin of a Cherokee Carbon — and a tomato needs a glimmer to stand out in an abundant August display. The unassuming Inciardi Paste Tomato — red, oblong and easily cracked — stands out for its story.
"It's been cool to see customers buying them and checking people out who have bought them, I always feel compelled to mention the history. It does feel special to have someone choose those," Wagner said.
Inciardi and Wagner share a love of a good story told through art and food — which is what first brought them together at Kenyon College.
"The initial exploration of a piece of my family's history was, of course, exciting for me," Inciardi said. "Addy and the Whatley Farm team are closing the circle by seeing the tomato through all of the stages of its lifecycle."
Food has always been one of the easiest ways for Inciardi to connect to family. One of her great grandmothers wrote a Sicilian-American cookbook. On any given weekend when she calls her grandmother, the conversation always starts with "What's cooking?"
"Food is really important to my family and truly the content of my artwork," Inciardi said. She added that it's also the passion of Wagner's life. "It's really special. It's really funny that the exciting family history thing I found out about is food related," she said.
As Inciardi dove into family history in search of Henry Inciardi and Wagner cultivated the paste tomatoes at the farm, the couple pulled history from the past into the present and now are adding to that lineage.
In August 2022, Wagner and Inciardi received an American Rescue Plan Maine Projects Grant from SPACE, funded by the National Endowment for the Arts, to create a visual nonfiction artbook about the Inciardi Paste Tomato.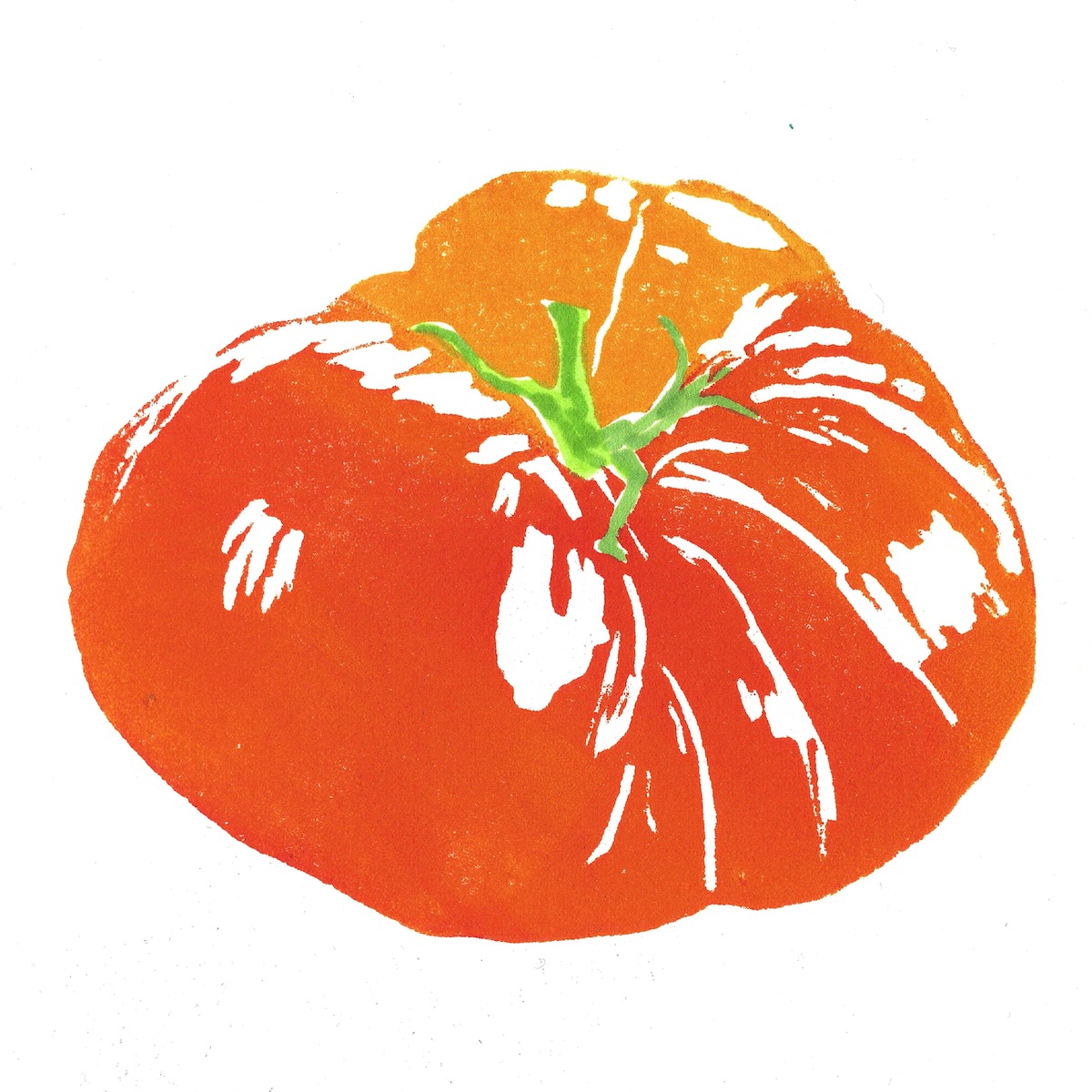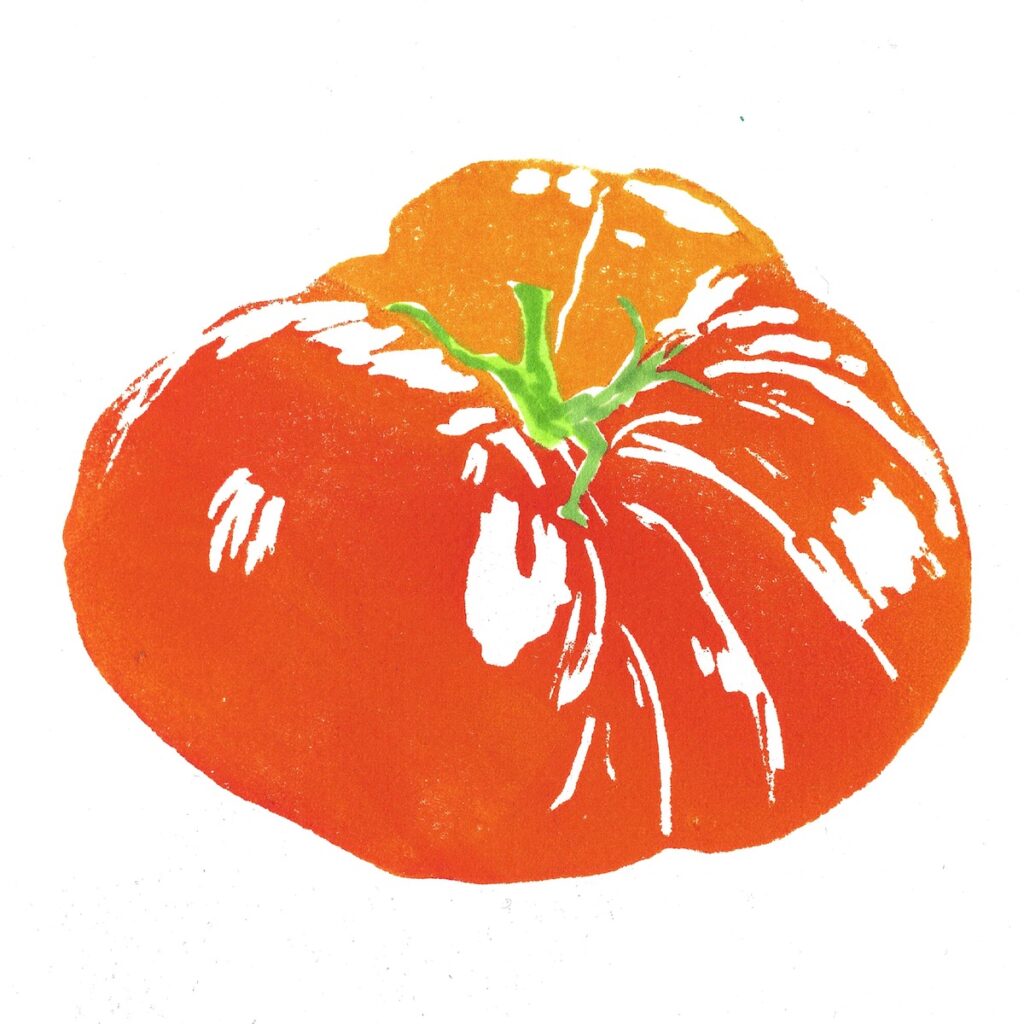 The book will include Inciardi's prints, Wagner's drawings, photographs, and information about the importance of saving heirloom varieties and maintaining diversity on small and big farms as it relates to food sovereignty.
"We overlap in our love of good and meaningful food, but celebrate this appreciation differently," Inciardi said. "Our hope is that collaborating on this project will deepen our appreciation for each other's work and lead to a richer and more well-rounded end result."
The duo is also hoping to connect with at least five other people who are growing out and saving either their family's or tribe's heirloom seeds and include artwork of those vegetables and information about those stories.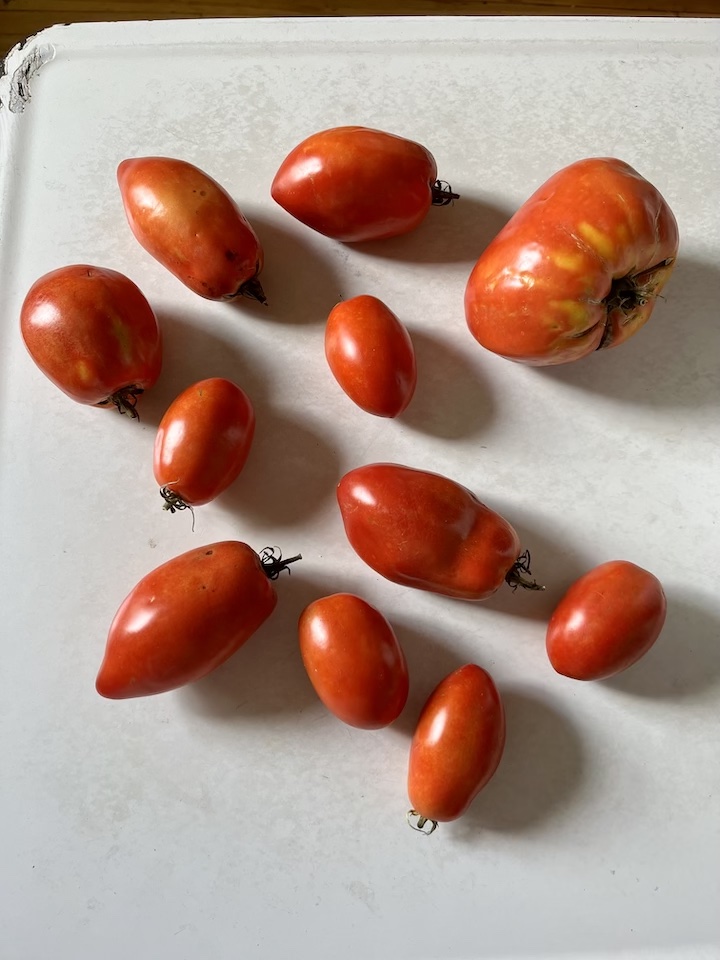 They plan to give out free zine versions of the book at the Portland Farmers' Market and the Brunswick-Topsham Land Trust Farmers' Market. They will also host a tasting event in the summer of 2023 to talk about the project and seed saving.
Sewn into the book will be a pocket with a few tomato seeds.
"Finding out about the tomato has felt like my ancestors are giving Addy and I a thumbs up about how we're living our lives and leading with our hearts — and stomachs," Inciardi said. "I found out about this after I already picked the content of my artwork, and after I picked Addy, and after my family was writing cookbooks and focusing their entire lives about what to eat and there's this perfect exciting little thing."
"That's exactly it," Wagner said.
They hope to continue the tradition.
If you have a family heirloom seed you'd like to include in the Inciardi Tomato Project send an email to [email protected].
About the author: Danielle Walczak is a farm worker-turned-gardener living in Portland, Maine. She writes about farming and the natural world.
This article was originally published in the winter 2022-23 issue of The Maine Organic Farmer & Gardener.