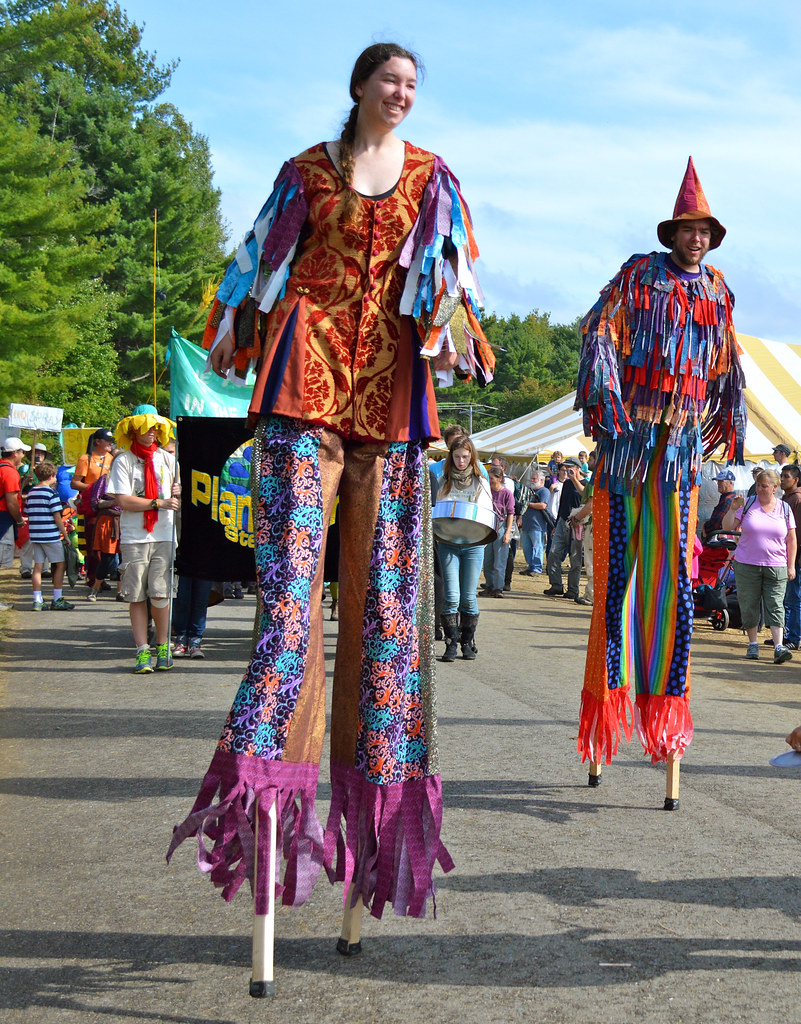 Here's a memory from Beedy Parker:
"I thought the Social Action [area] was really important to have at the Fair – that that was partly what the "Common Ground" was about. And so, I sort of wanted a parade that would unite the Fair in some way, and that could be for the children and all. [It] would have the spirit that Bread and Puppet brings to political action. I don't know how many people understand that, but that's why it says 'We All Belong in a Garden,' and that's why they carry signs that say 'No Spray' and 'Local Produce.' And I tried to get Bread and Puppet's people to do it actually, and they were too busy and said, 'Well, you do it.' So I got a friend to make costumes, and we spent one summer making costumes … Of course we added insects because they belong in the garden. And we added flowers because they belong in the garden … And we have a few animals: some of them don't belong in the garden … Somebody donated a little cow costume, and we made a sign that says 'manure happens.'"
This memory was excerpted from an oral history in the Maine Folklife Center MOFGA Collection, courtesy of Northeast Archives of Folklore and Oral History, Fogler Library, University of Maine.