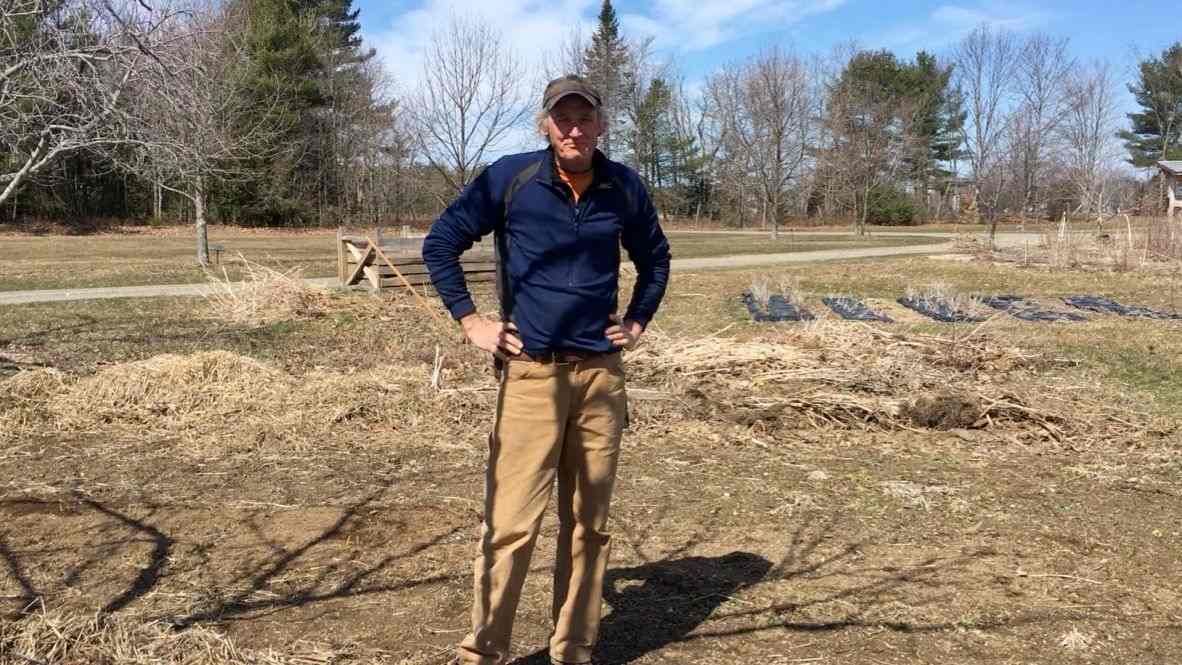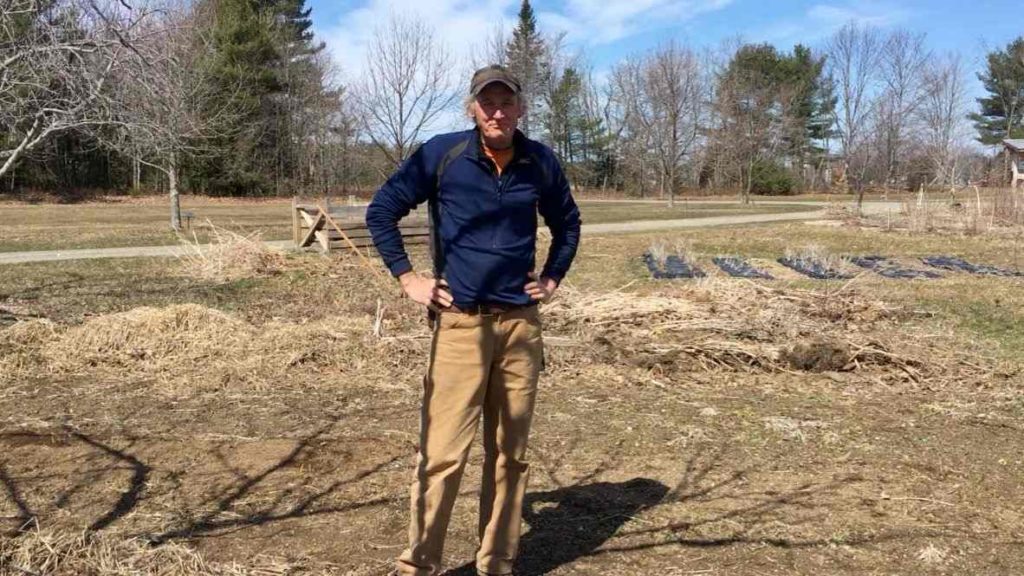 This story appeared in the 2021 spring issue of The Maine Organic Farmer & Gardener in response to the theme, "Breaking Ground."
In the earliest days of MOFGA in Unity, there was a landscape committee consisting of volunteers who sought to bring some tree life onto the barren, 35-acre main campus. Ernie Glabeau was the committee chair at the time and in the fall of 1998 he somehow got wind of a nursery going out of business and looking to liquidate their tree inventory. I don't recall much hesitation among our volunteer group and soon the stock was delivered. Ernie, with many years of landscaping already under his belt, was instrumental in making the necessary calculations and many of the decisions about where to plant each of the shade trees.
With the holes dug by an excavator, we were ready to plant. An eager crew of volunteers arrived one Saturday to set the trees, backfill the holes, water them in and add mulch. By the end of the day, most if not all had been planted. It was a significant undertaking at a time when little evidence of plant life, or hope for it, was showing.
Now, a few decades later, it's rather impressive to see how many of these trees have flourished and how much of an impact they have made on the grounds. Since that initial planting, more trees have been installed with equally appealing results. At present time, MOFGA's landscape committee is involved in remapping the existing trees, many of them now dedicated, with an emphasis on making each one easily located by visitors to the site. A tree inventory and a program for continued maintenance (with guidance from a consulting arborist), is part of our immediate workplan.
Looking back on that original group of trees, I admit to being skeptical. Many of them looked to be questionable specimens. Other than regular watering those first years, they got little pampering. Still they thrived. There was some terrific energy on that first planting day that possibly bolstered them. Scrappy trees and committed volunteers with a passion to make a difference – that's a combo I'll settle for any day.
Jack Kertesz
Unity, Maine