Plant Breeding Webinars
March 31, 2022 @ 6:30 pm

-

8:30 pm

Free
Please join us for learning and conversation about seeds & seed breeding, offered as an online complement to our annual Seed Swap and Scion Exchange! Both webinars are free but registration is required. For more info on the Seed Swap and Scion Exchange in general visit this page.
Jack Kertesz, MOFGA's Landscape Coordinator, will be facilitating these conversations. Please join us for one or both! (Register once & receive the zoom link which will connect you to both presentations.)
6:30 pm: Introduction to Plant Breeding with Heron Breen & special guests Roberta Bailey (Seven Tree Farm), Tom Vigue (Kiwi Hill Farm) and Lindsay Wyatt (cucurbit breeder at Johnnys Selected Seeds)
7:30 pm: Working With Landrace* Seed Lots with Nate Kleinman (Experimental Farm Network) and Chris Homanics (plant breeder & organizer)
Introduction to Plant Breeding with Heron Breen & Special Guests
Saving seed for our homes and farms encourages the natural action of "selection", a co-evolution of place, plant and person. Whether by happenstance or accident or curiosity (or all three!), plants can reveal to us an even more engaged level of trust with their life processes. This has been called "plant breeding" in modern parlance. Please join us for an evening roundtable of Maine gardeners and farmers sharing their unique journeys with plants! May you come with projects & questions, and leave with even more projects and questions!
Working with Landrace* Seed Lots with the Experimental Farm Network
Some seed companies exist to sell you seeds; but the Experimental Farm Network exists to sell you on seed growing, messing around with expressed gene traits, and watching out for when the outstanding ones appear in your field! Learn more from founder Nate Kleinman and see how you can volunteer for a project that will likely take you on a rewarding path of discovery.
* landrace: a region-specific, genetically diverse population of plants; some will thrive, giving you lots of options for seed selection.
Questions? Please email [email protected]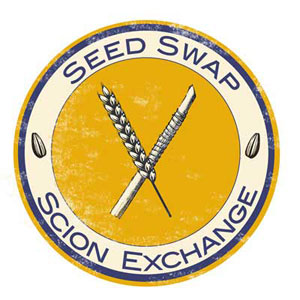 Related Events