Fruit Tree Webinars
March 29, 2022 @ 6:30 pm

-

8:30 pm

Free
Please join us for learning and conversation about growing fruit trees, offered as an online complement to our annual Seed Swap and Scion Exchange! 
Both webinars are free but registration is required. For more info on the Seed Swap and Scion Exchange in general visit this page.
Please join us for one or both! (Register once & receive the zoom link which will connect you to both presentations.)
6:30 pm: Growing Unique Fruit in Maine: What's New & Exciting?
Aaron Parker (Edgewood Nursery) and Jesse Stevens (Sy's Trees) are interested in pushing the limits of fruit growing in northern areas. Both have nurseries. Aaron has a diverse collection of obscure annuals and perennials, and Jesse has a climate-challenged selection of woody plants, including Maine grown figs. Both share a passion for discovery (and eating the results!) and are excited to expand the list of crops that can be grown here. They'll share their own discoveries and experiences from the past year during this talk and would love to hear from you! Did you have a plant produce fruit this year for the first time? Join the conversation and tell us about it.
7:30 pm: Silvopasture: Raising Livestock in Orchards. 
Eliza Greenman and Matt Kaminsky will discuss their experiences with silvopasture– integrating livestock and fruit/ nut trees. Eliza operates HogTree in Virginia raising pigs using fruit, nuts and leaf fodder. She is an avid fruit explorer and has done an incredible amount of work searching for and propagating mulberries, hickories, oaks, apples and more. Matt and his partner operate Meadowfed Lamb  in Hadley, Massachusetts where they pasture Finn sheep in an orchard of apples, pears, chestnuts, etc. Matt is also a dedicated fruit explorer and works closely with many wild apple trees, promoting the selection and propagation of wild apples and pears through Gnarly Pippins and the Wild and Seedling Pomological Exhibition. 
Questions? Please email [email protected].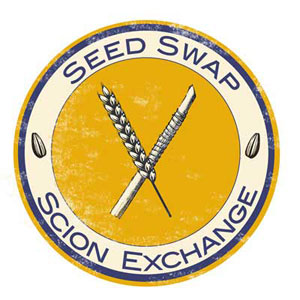 Related Events