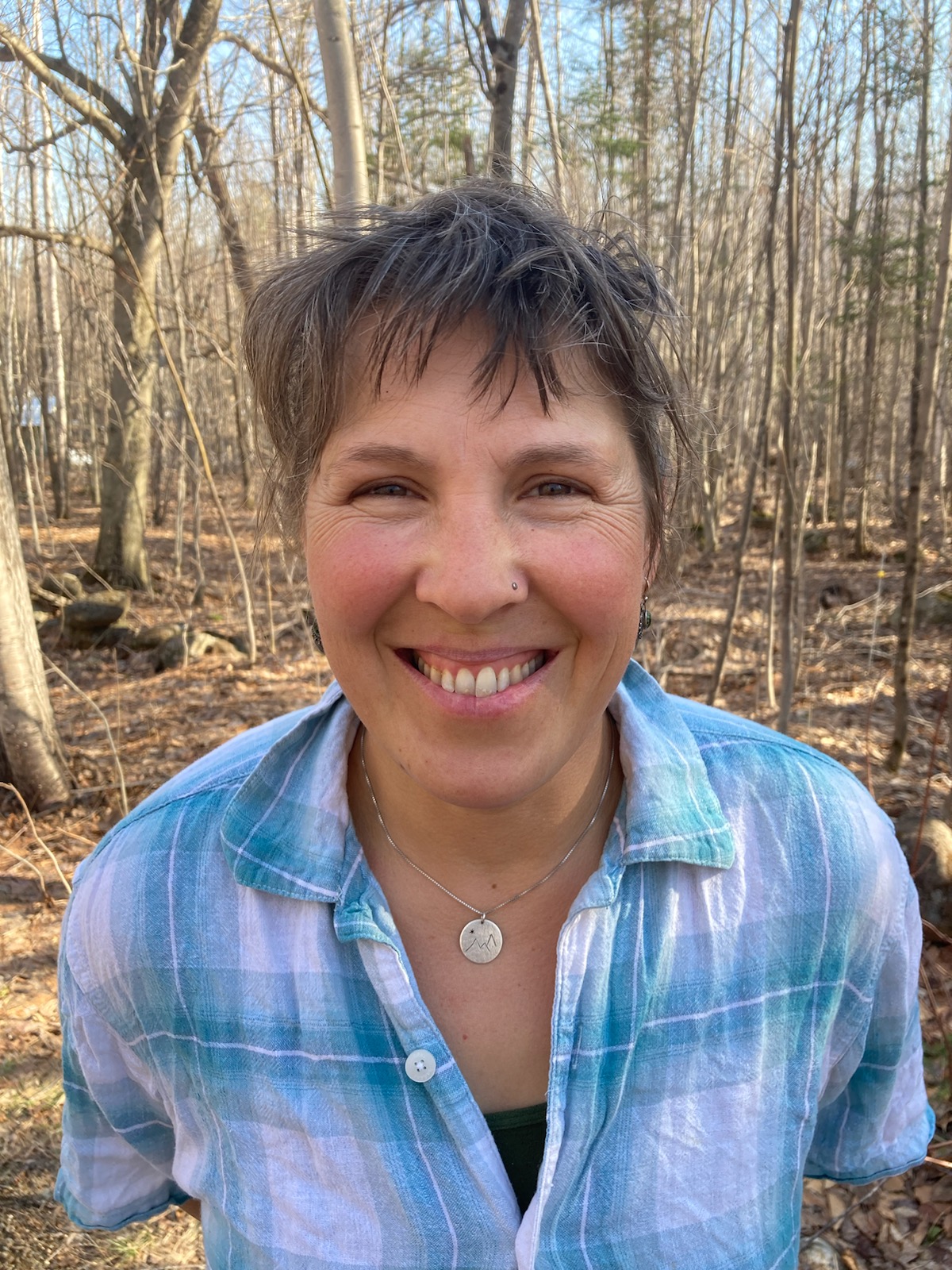 Meet MOFGA Volunteer Linda Ravis
Summer 2023
By Betsy Garrold

Photo credit: Linda Ravis

Parking at the Common Ground Country Fair has always been a challenge, going back to the Fair's first location in Litchfield, Maine. But who better to be one of the parking coordinators than someone who has studied geographic information systems (GIS)? Lisa Ravis says finding the right place for the right car in an expeditious manner is like playing "a big game of Tetris."

Ravis is always looking for a way that she can add the most value to the Fair. For years Ravis volunteered with the composting team, because, she says, "Composting is really at the heart of what the Fair is all about." Then, one year, Ravis was sitting in traffic waiting to get on the grounds and remembered her stint parking cars at the Windsor fairgrounds as a teenager. She decided she could be much more useful to the Fair in the parking lot.

Ravis' involvement with Maine's farming community goes beyond volunteering with MOFGA, and is long and varied. She has interned at Merrifield Farm in Gorham, milked cows at Tide Mill Organic Farm in Edmunds and Nezinscot Farm in Turner, and currently homesteads with her family in Weld. Her GIS expertise comes from helping with the "Mapping Local Food" report published by the University of Maine at Machias in 2015.

One of her favorite parts of helping to coordinate the South Lot during the Fair is the opportunity to engage young people in the work of making everything run smoothly. Her youngest children even help with transforming the hayfield into a parking lot, including stringing out the area to provide structure for slotting in fairgoers' vehicles. Ravis started out coordinating only on Saturdays, but in 2022 she worked all three days of the event. She sees the need to have more coordinators to allow all the volunteer coordinators to have more free time to enjoy the Fair experience.

When she is not homesteading, Ravis works as a carpenter. She enjoys the framing up of structures but also does finish carpentry — again using her skills to lay out maps and put together structures. Isn't it nice to have someone with those talents helping to manage the flow of traffic in and out of the fairgrounds?