The Maine Heritage Orchard is collaborating with College of the Atlantic and Washington State University on a genetic testing and research project, which seeks to find the missing links in American apple lineages and find the historic connection between Old and New World agriculture. This research was made possible by recent advances in DNA sequencing and categorization of apple varieties.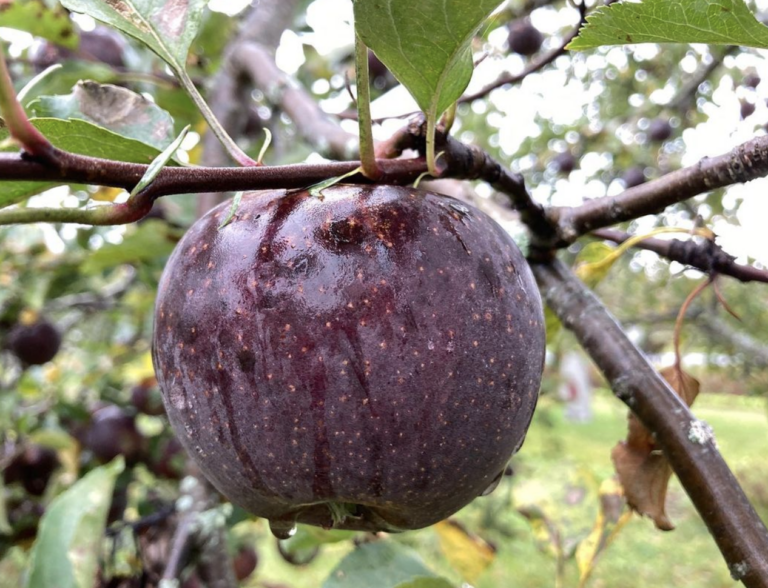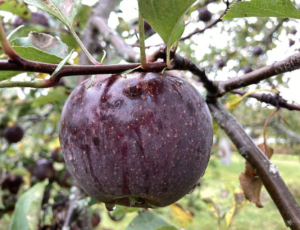 The orchard crew collects and sends leaf tissue samples from apple trees in MHO to verify their unique identity, find parental lineage or see if it comes up in the database as a preexisting variety. It has been discovered that many greenings planted in MHO were determined to be the Rhode Island Greening; Cherryfield and Benton Red are identical to each other and to an Illinois variety known as Salome; and many of the old Maine russets are just Golden Russet, though there are two distinct Golden Russets being referred to currently as GR1 and GR2.
There have been multiple unique Maine apple varieties verified as well, many of which are parents or grandparents of western varieties. For example, Blue Pearmain and Black Gilliflower, two old Massachusetts varieties, are the parents of the Maine cultivar Black Oxford. Gray Pearmain and Green Monster are half-siblings by way of their parent, another well-known variety in Maine, Tolman Sweet. The Russian cultivar Duchess, which was very popular in Aroostook County, is a parent of Charette, Cranberry Island, Deane, Dudley, Gideon, Hayford, Hubbardston Nonesuch and Wealthy — all cultivars and seedlings found in Maine.  
The orchard is accomplishing identification today that wasn't a reality 10 years ago. Now there is certainty whether or not two similar-looking varieties are in fact identical, or whether a lone wild tree in someone's pasture is in fact a reclusive celebrity from the past. The future of American pomology looks bright, and MOFGA's important genetic data contributions have been a large contributor.
Through the connection with Washington State University and College of the Atlantic, MHO has joined an interdisciplinary working group alongside other individuals and organizations across the United States with similar objectives in the research, preservation, documentation and education surrounding historical fruit cultivars. Overlapping projects involved in this group include the development of a shared research and cultivar database, the funding of genetic testing and the contributions to the Montezuma Orchard Restoration Project's RegisTREE of North America.