The farm is located in Durham, ME about 25 minutes north of Portland and 10 minutes from Freeport, ME. We are on a 17- acre piece of land. 10 acres of hay, 2 acres of woods, 1.5 acres of crops, a farm store and 5 high tunnels.
We are a certified organic diverse vegetable farm. We operate a farm store that is open 5 days a week. We have 5 high tunnels and an acre of field crops. We are a minimal till farm utilizing cultural interventions, crop rotation, tarping, hand cultivating, and zero pesticides. We grow crops for our farm store which has a 20 member CSA, several wholesale channels, and online farmer markets. We rely almost solely on solar power to run the farm with the exception of the diesel tractor.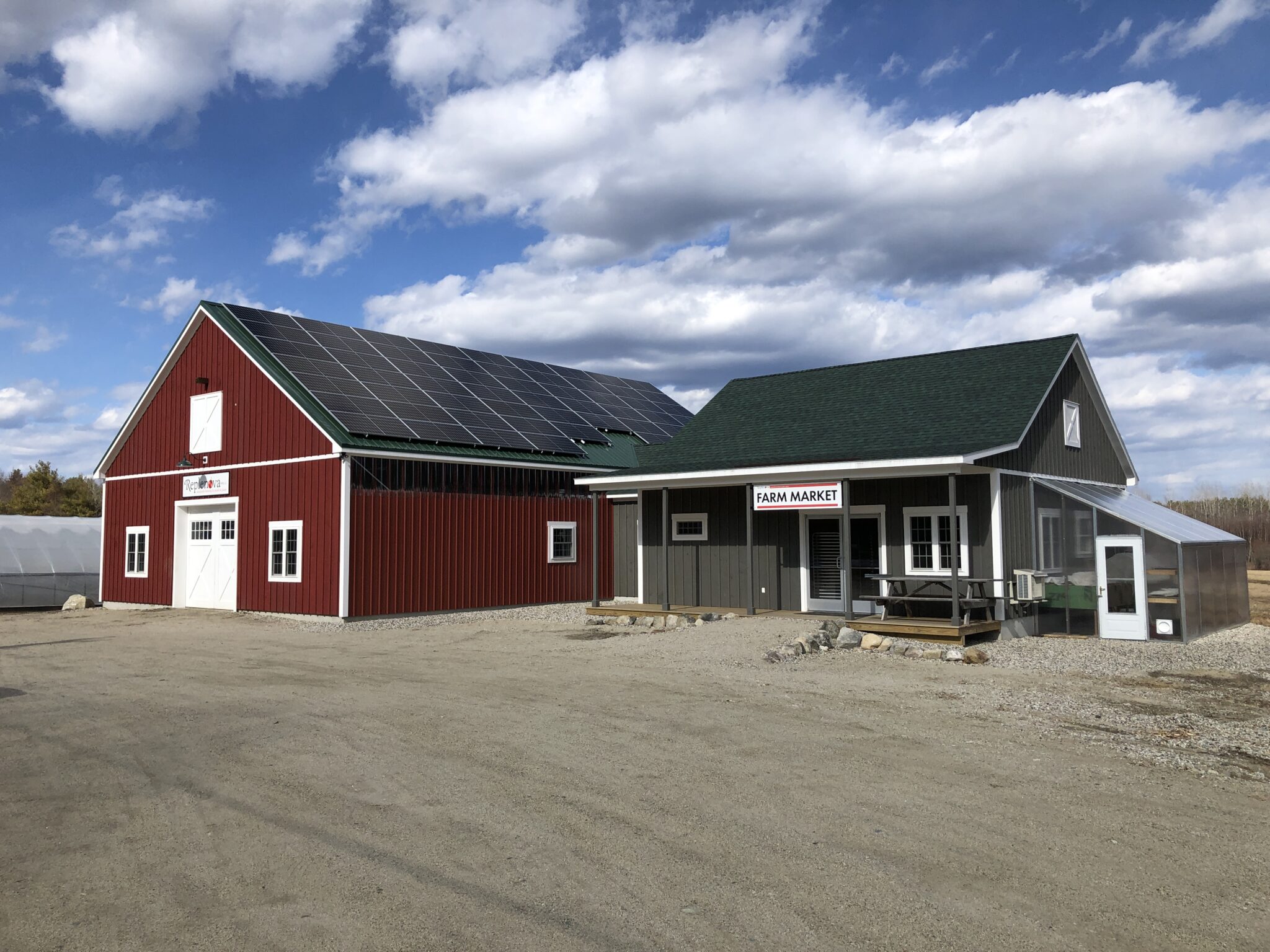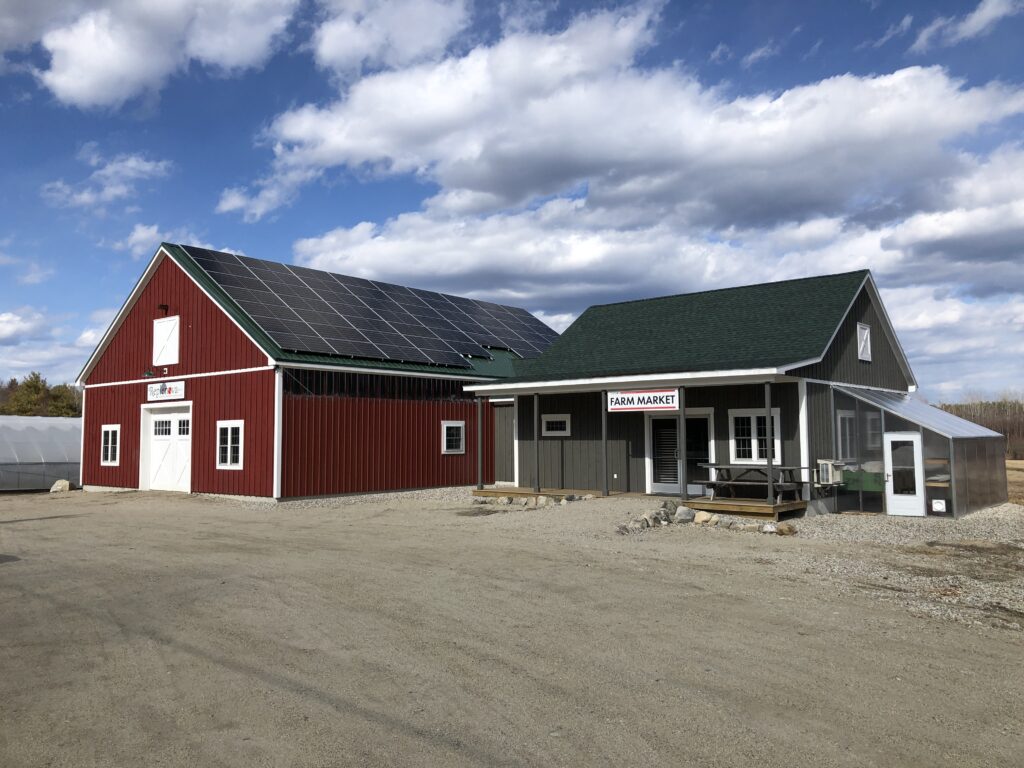 1252 Royalsborough Road,
Durham, ME 04222
We need help from late May to Early November
• 1-2 days/week in May
• 3-5 days/week June – Sept
• 1-3 days/week in Oct/Nov
• Possibility to work in the farm store on some Saturdays (8:30 am -2:30 pm)
Field / Farm Work – 75 – 80% (15 – 25 hrs per week)
• You will help greenhouse operations including seeding, germination, temperature
requirements, and watering
• You will help with bed prep, transplanting, soil amendments, composting, and
irrigation
• You will help with harvesting techniques, processing, washing, packing, and shipping
• You will help with crop rotation, green manure, no till tarping practice, and low/high
tunnel management
• You will help with temp control passive heating and compostable practices
• You will help with value added processing of veggies
• You will have the opportunity to work alongside students from the community
• You will have the opportunity to help in the store on Saturdays
• You will help deliver vegetables to wholesale customers
Kitchen / Retail – Farm Market – 20 – 25% (1-3 hours per day)
• Checkout customers during the lunchtime rush
• Assemble sandwiches and salads
• Harvest greens and veggies for the store
• Sort, organize, and stock the vegetable display
• Wash dishes
• Clean the bathroom
– Have a desire to learn, desire to be outside in varied weather, desire for physical work
and ability to lift 40 lbs. Be willing to cultivate, trellis, and weed independently at times.
– The crew is small. We will work alongside each other as a team most of the time.
Replenova's mission is to provide the community with healthy food using conscientious environmental and social practices. We do this by avoiding all biocides, relying on solar power, using hand power whenever possible, paying a fair wage, selling local products and engaging our community to teach about healthful food. We are a small farm. We work alongside each other most of the time learning about how each task is done and why. Throughout a workday there are numerous opportunities to explain and teach.