We are a horse, human, and sometimes tractor powered vegetable farm in the hills of central Maine. With the help of our four draft horses, fabulous staff, and useless but enthusiastic farm dog–we grow eight acres of MOFGA Certified Organic vegetables that we sell to coops and small grocery stores across the state. While we take particular joy in the search for the perfect carrot, our diverse offerings allow us to have produce for sale winter, spring, summer and fall. The backbone of our business is our retail packaged salad greens and carrot products, but our fields are filled with lots of other crops that complement those items.
As farmers, we take great pride in the quality of our produce, and the care we take of our land, animals and employees. We aim to create an efficient, productive and fun environment for our crew to work and grow. With an emphasis on clear communication and personal growth, our employees can expect to develop and build on their skills as farmers and farm workers.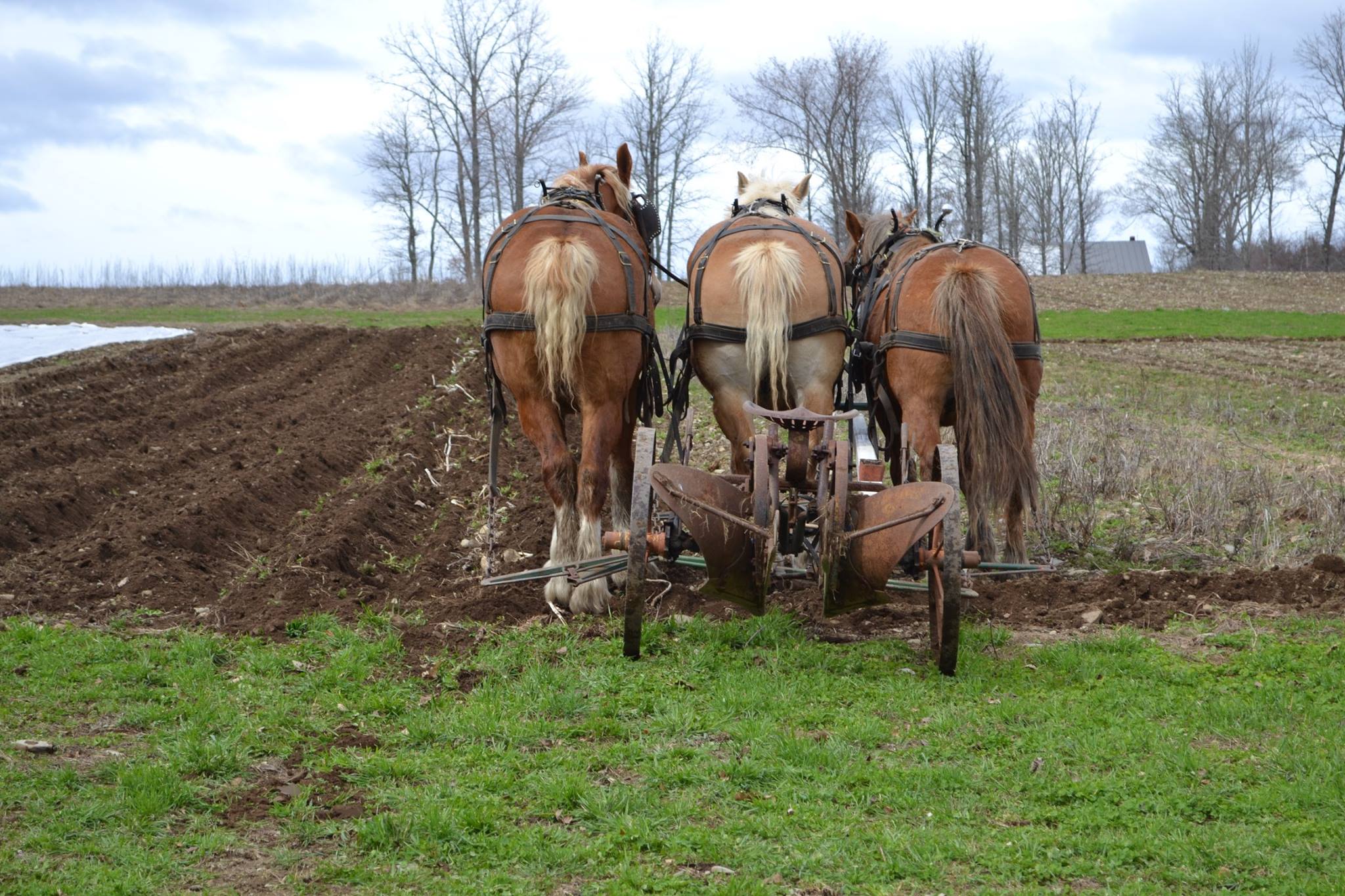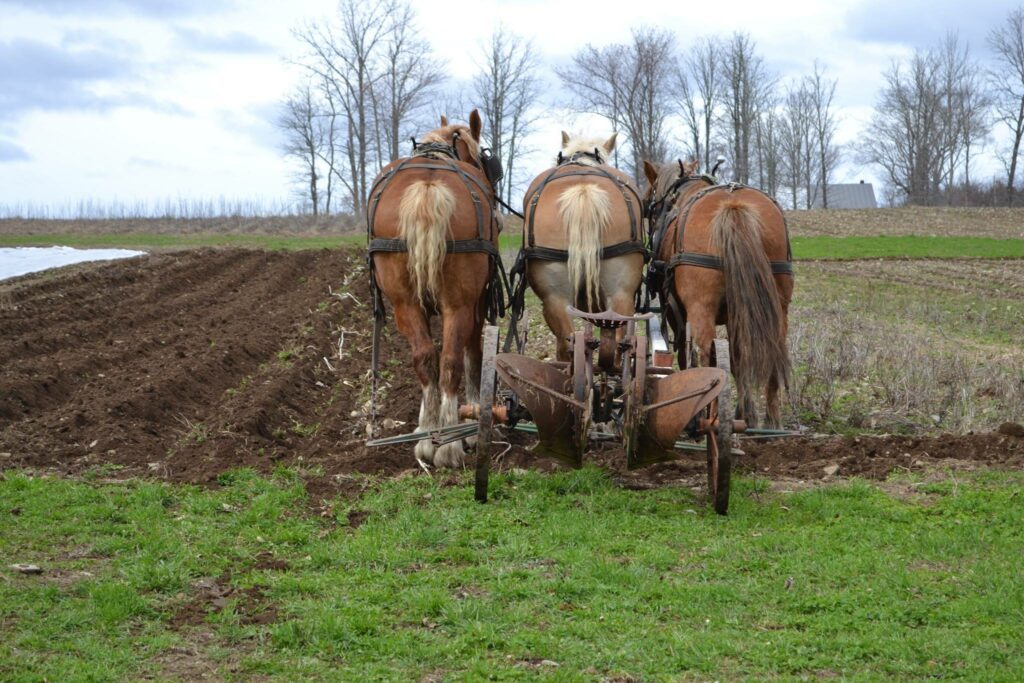 292 Bog Road Albion, ME 04910
Full-time or part time, starts ASAP and runs through mid November. 7am-4pm Monday thru Friday. Opportunity for winter work and training for leadership positions in the coming seasons available for the right person!
From the greenhouse, to the field, to the pack shed—farm crew employees will be knee deep (hopefully not) in the day-to-day operations of our organic farm. Individuals will participate in all aspects of crop production. We are a small crew, so folks participate lots of different aspects of crop production over the course of a week. As this position is starting in the heat of harvest season, and at the tail end of planting– the majority of the time this individual spends on the farm will be spent harvesting alongside the rest of the Iron-crew!
For interested parties, we are also looking for team members in the wash/pack shed. These folks spend around 25hrs/week in our busy pack shed processing and packing vegetables for wholesale orders! These folks need to like jamming to music with their coworkers, fluffin' and buffin' gorgeous vegetables and enjoy a fast paced work environment.
Experience in commercial vegetable production isn't required
Employees can expect weekly, prompt payment via direct deposit, regular constructive feedback on their work, scheduled space to give feedback to the farmers and the group and a loving, supportive work environment.
Application Details and Deadline
Rolling applications, no deadline. Please send a resume of relevant work experience with three references to
[email protected]