Farmer to Farmer Conference
2022 Farmer to Farmer Conference

Saturday, November 5 - Monday, November 7, 2022
Hutchinson Center, Belfast, Maine
PRE-REGISTRATION IS CLOSED!
Walk-Ins are Welcome
We will not have many extra lunches on hand for walk-ins so please plan accordingly, though we will have plenty of YumBus tacos and drinks available at our Sunday Evening Farmer Mixer!
Thank You to Our 2022 Sponsors and Major Funders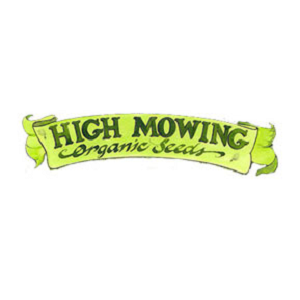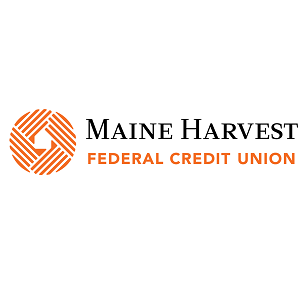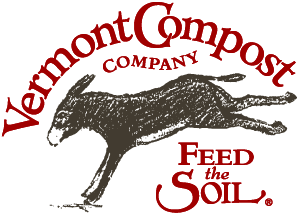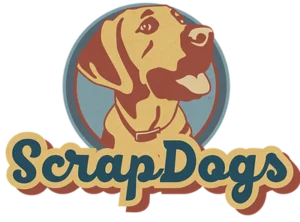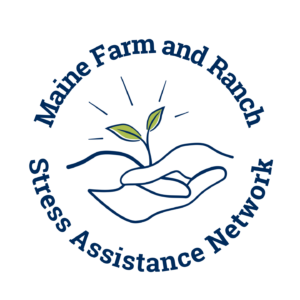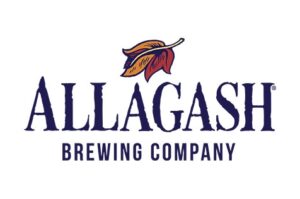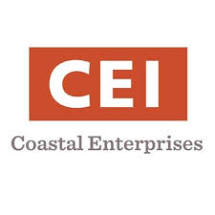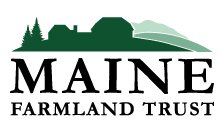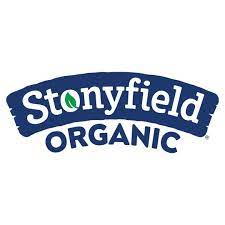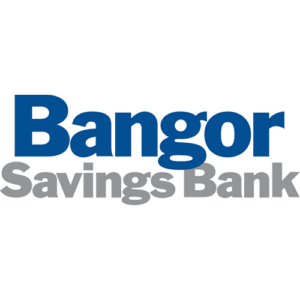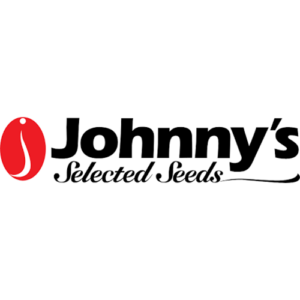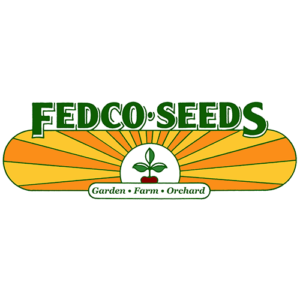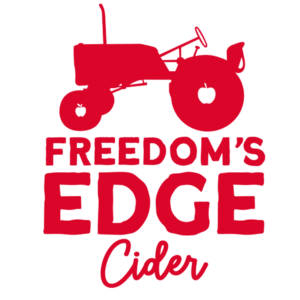 This material is based upon work supported by USDA/NIFA under Award Number 2021‐70027‐34693.



General Information about the Conference
MOFGA's Farmer to Farmer Conference is known for its intimacy, in-depth treatment of topics and profound discussions. The conference offerings are based on the idea that farmers learn best from their peers and other practitioners. Conference speakers include prominent and accessible university faculty, extension educators and other agricultural professionals. Our unique workshop session format presents talks by both agricultural service professionals and farmers, and then opens up to a farmer discussion that capitalizes on the knowledge of all in attendance.
Learn from and engage with speakers who are farmers and service providers, including peers and mentors from across Maine, Vermont, Massachusetts, New York and more! View the full conference program here.
Please contact Anna Mueller with any questions you may have at (207) 568-6017 or [email protected].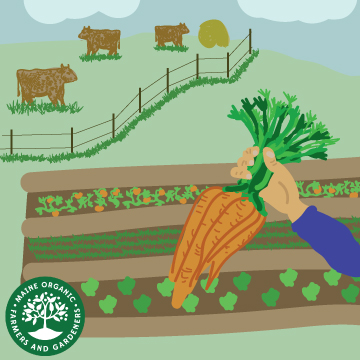 Please consider carpooling with other conference attendees to reduce traffic; and save time, money and energy. For more information about Group Carpool, please visit their FAQ page. MOFGA does not assume responsibility for anything that transpires before, during or after use of Group Carpool rideshares.
To register for Group Carpool, Childcare, or Lunch see the links below.
Monday, November 7 at 8:45 a.m.
Hutchinson Center, Belfast, Maine
Maggie Cheney (They/Them)
Co-Owner, General Manager, Rock Steady Farm
Lessons Learned at Rock Steady Farm
Maggie Cheney will speak to lessons learned from Rock Steady Farm's beginning years — as a farm that had no start-up capital, permanent land or inherited wealth at its beginning to now a 12-person strong team with five worker owners, and the majority of the staff returning for their third season or more. They will talk about the importance of learning from past mistakes, prioritizing living wages, workplace culture and creative solutions for farmers navigating today's endless economic challenges. Cheney will speak to cooperative ethos, anti-racism and a queer lens to which some of these solutions stem from. The question at the core of this keynote is: "How can farmers center the wellbeing of both people and the ecological stewardship of the land without succumbing to the destructive and exploitative pressures that our food system continually puts on us?"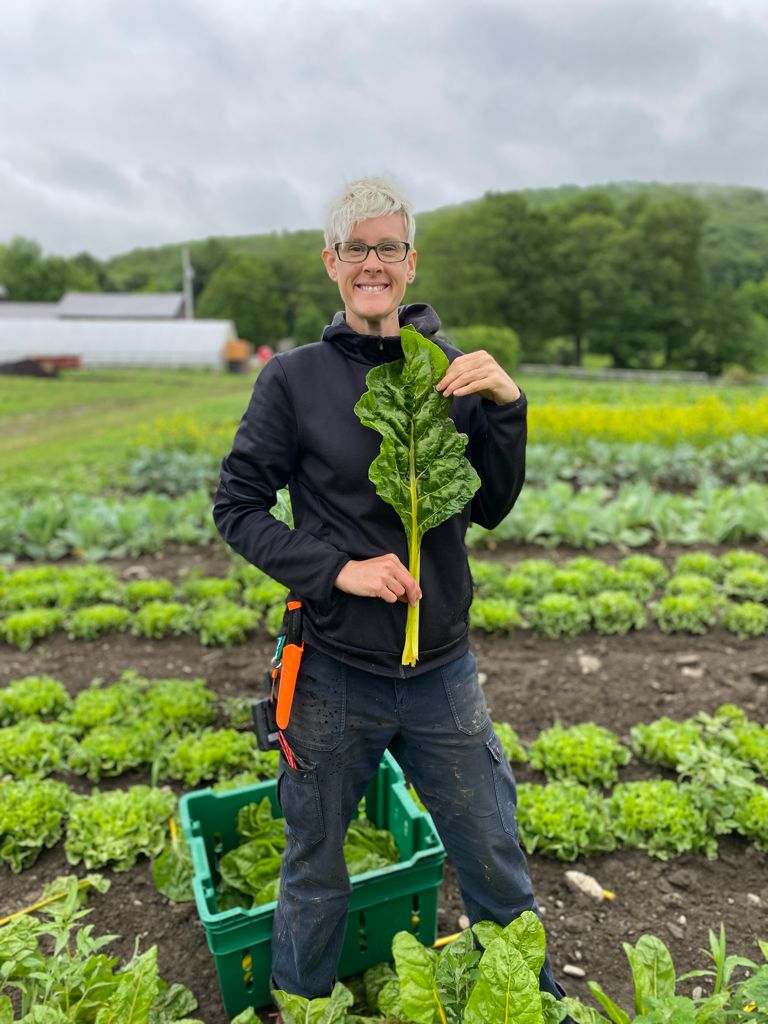 Bio for Maggie Cheney
Maggie Cheney grew up growing and loving food. With farmer parents, they have been involved with food and farming throughout their whole life, both in urban and rural spaces. In 2015 they co-founded Rock Steady Farm, a queer-owned and -operated cooperative vegetable farm rooted in social justice, food access and farmer training in Millerton, New York. Rock Steady has a 500-person CSA, with half of the shares for lower income members made possible through their sliding scale and Food Access Fund, which fully subsidized shares for specific community partnerships. Rock Steady also trains LGBTQ+ beginning and aspiring farmers through virtual and weekend workshops and an exciting program called POLLINATE!, a two-week paid educational farm immersion specifically for LGBTQ+ farmers. 
Prior to Rock Steady they moved to New York City in 2011, where they met many of the Rock Steady farmers and community partners while working with a diversity of food justice and youth leadership programs, including The Bushwick Campus Farm, the New York City Youth Food Policy Council and Youth Food Justice Network. In addition, they started the Northeast Queer Farmer Alliance, which now has over 400 members. Cheney was also instrumental in the formation of the Food Sovereignty Fund, which funds food access projects across New York state by sourcing from BIPOC and LGBTQIA+ farmers. In the off season they teach, now for the ninth year, at Farm School NYC, an urban agriculture training program, as well as continue to support the efforts and inspiring work of Rise & Root Farm, which they co-founded in 2014.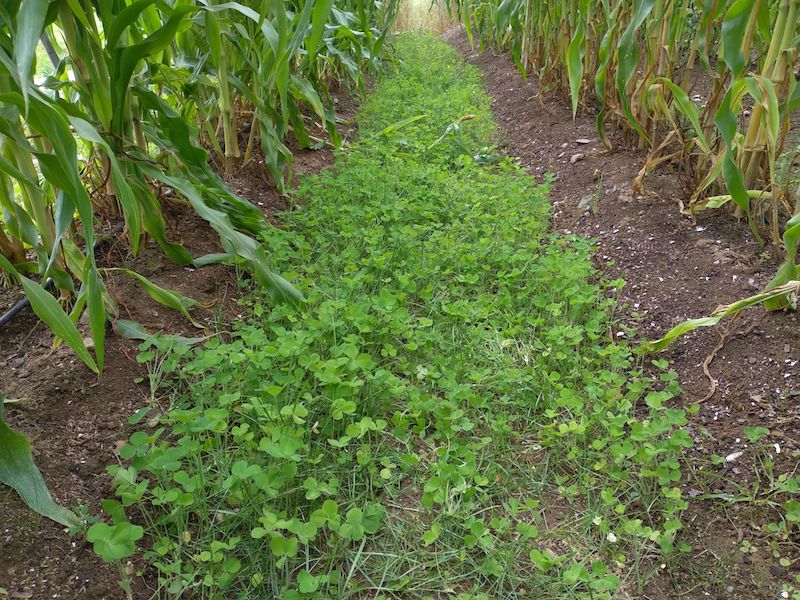 Rogers Farm Forage and Crop Research Facility
Starting at 1 p.m.
Old Town, Maine
The Rogers Farm Forage and Crop Research Facility is one of the University of Maine's (UMaine) sustainable agriculture research facilities.
Rogers Farm is used for a wide range of sustainable agriculture research, extension and teaching projects. As a mixed usage research site, crops grown on the farm include silage corn, sweet corn, potatoes, dried beans, small grains, hemp and mixed vegetables. The farm provides land for the Penobscot County Master Gardeners Demonstration Garden and the Black Bear Food Guild, the university's student-run community supported agriculture program.
The 2022 Farmer to Farmer field day at Rogers Farm will focus on the Interseeding Cover Crops in Late Season Veg Crops project. This project is investigating planting cover crops over late season cabbage and sweet corn crops, looking specifically at optimal timing of planting, methods for seeding and species of cover crops to use. We'll look at and discuss results from the first year of the trial at the farm. We'll also discuss farmer experiences and equipment used from on-farm trials throughout the state. There will be an opportunity to check out the cultivation equipment being trialed by the UMaine Weed Ecology and Management lab group.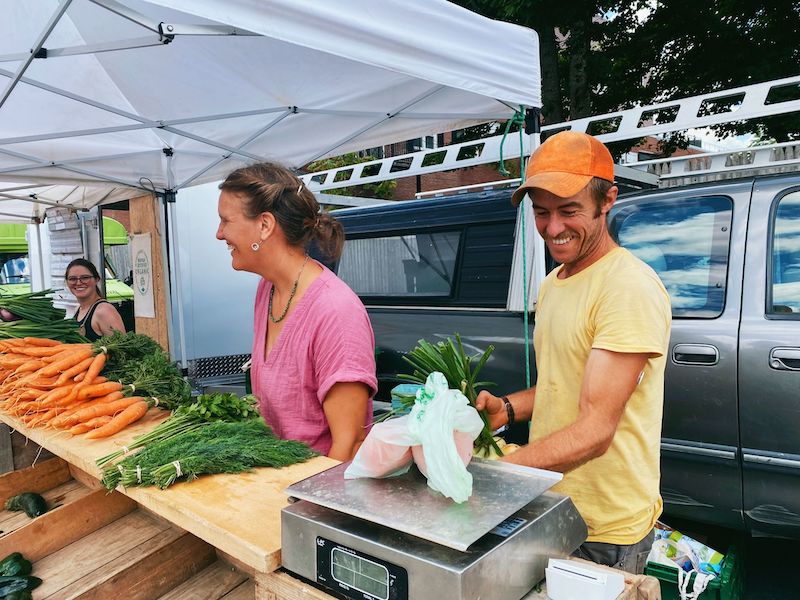 Starting at 3 p.m.
Newburgh, Maine
Nettie Fox Farm is a small diversified vegetable farm that markets close to home through the Bangor Farmers' Market and summer and fall CSAs. Molly Crouse broke ground in 2010 after her tenure as co-farmer-in-residence with the MOFGA Journeyperson Program, and Everett Ottinger joined her in 2014. Balancing the farm with raising a family, they are blessed with choice land and a loyal customer base.
Sunday, November 6 - Monday, November 7
Hutchinson Center, Belfast, Maine
Sunday Morning Sessions
9:30 a.m.- 12:30 p.m.
Lunch 
12:30-2 p.m. 
Register here for bagged lunch catered by Billi Barker of Enchanted Kitchen at Fire Fly Farm.
Sunday Afternoon Sessions
2-5 p.m.
Sunday Evening Farm Mixer
5 p.m.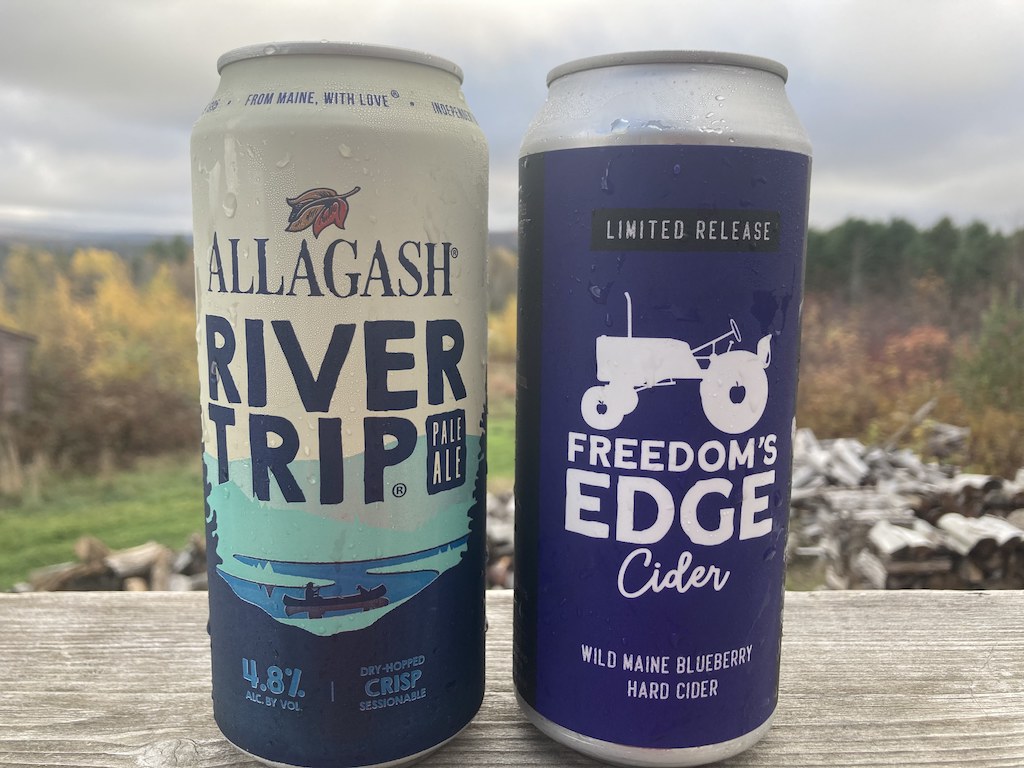 Relax, connect, enjoy! Stay after the sessions to connect with your fellow farmers and enjoy some drinks, music and tacos from the YumBus! 
Monday Morning Sessions
10:00 a.m.-11:30 a.m.
Lunch 
11:30-1 p.m. 
Register here for bagged lunch catered by Billi Barker of Enchanted Kitchen at Fire Fly Farm.
Monday Afternoon Sessions
1-4 p.m.
Monday, November 7
Hutchinson Center, Belfast, Maine
10 a.m. - 3 p.m.
We are excited to offer our first ever dairy day as part of this year's Farmer to Farmer conference. To learn more about dairy day, see the link below. 
91 Searsport Ave,
Belfast, Maine 04915
207-338-2740;
fax: 888-934-9364
We have a block of rooms set aside at the Belfast Harbor Inn directly off of Route 1 in Belfast, Maine, for November 5 through 7. Please book your rooms as soon as possible and before October 28 for our special rates, listed under MOFGA, Farmer to Farmer Conference.
Nightly Rates: (All rates are for 1-2 people, plus $10 per additional guest)
Rooms facing Route 1: $129 per night

Ocean-view rooms: $159 per night
In order to receive the group rate you must reserve by calling the hotel directly or by entering the group code while booking on the Belfast Harbor Inn website.
Group Promotional Code: MOFGA
Set on 7 acres of grounds on Penobscot Bay, this relaxed hotel is 2 miles from downtown Belfast and 3 miles from Moose Point State Park. Laid-back rooms and suites offer private bathrooms, flat-screen TVs and free Wi-Fi, plus fridges, microwaves and coffeemakers. Some rooms add bay views and balconies.
Free continental breakfast is served in a dining area with views of the bay. Other amenities include a seasonal heated outdoor pool, indoor pool and spa, fitness room and guest laundry facilities. No pets allowed.
Other accommodations available in the area:
Yankee Clipper Motel

Colonial Gables Oceanfront Village
Yardarm Motel
Homeport Inn
Belfast Bay Inn
Fireside Inn and Suites
and more!
Scholarship Opportunities
We have various scholarships available especially for women farmers, veteran farmers and BIPOC farmers. To apply for a scholarship please fill out this scholarship application by October 20.
We want to welcome back our sponsors and exhibitors from previous years and welcome new partners as we broaden the reach of our Farmer to Farmer Conference.
MOFGA's sponsorship options include benefits such as a banner at the conference, acknowledgment of support before the keynote speaker, acknowledgement of support on social media, free conference registration, recognition on the conference website and verbal acknowledgement during the conference. Sponsorships support all aspects of the conference — from scholarships and sliding scale pricing to speaker compensation.
Interested in joining us as an exhibitor or sponsor? Please reach out directly to Anna Mueller for sponsorship levels and more information.
It is impossible to predict what, if any, COVID-19 restrictions or protocols will be needed in the future weeks.
With that said, we will be working with and following the guidance of state public health agencies and departments to ensure that the event is considered safe.
Although currently not required, all registered participants should be prepared for the possibility of:
Social Distancing
Masking indoors
Masking in crowded places
Providing proof of a negative COVID-19 test
We are very hopeful that this conference can be held restriction-free and will reimburse conference fees if requested due to any changes in our policy.
Our sliding-scale registration fee allows us to offer more access to our events. Please pay the amount that fits your budget. Paying more than the suggested rates will help support the conference registration fees for someone who is unable to pay that cost. The suggested general registration fee is $60.
 Thank you!
If you'd like to be considered for a scholarship fill out this application by Friday, October 29, 2021.
Meet-up for kids ages 8-12 (Part 1) – Monday Nov. 2, 4:30 to 5:30 p.m.
Connect with other farm kids from all over Maine! At this meet up, we'll be learning from MOFGA's Orchard coordinator Laura Sieger about the amazing fruit-producing trees that are all around us. If you have an apple or pear tree at your farm or nearby, bring a piece of fruit to show us! We'll also set you up with a scavenger hunt – come back on Friday to share what you found.
Meet-up for kids ages 6-8 on Wednesday Nov. 4, 1:30 to 2:30 p.m.
Today's meet-up will be all about apples! We'll share a story and then do a craft together. Sign up & receive a short list of supplies needed for the craft.
Meet-up for kids ages 8-12 (Part 2) – Friday, Nov. 6, 2:30 to 3:30 p.m.
A few days later we'll meet up again. If you joined on Monday, we would LOVE to see your scavenger hunt findings! (You're welcome to just join for Friday's meet up, too.) We'll also be talking about animals (domesticated and wild) and other neat stuff.