Farmer to Farmer Conference
Thank You to Our Sponsors and Major Funders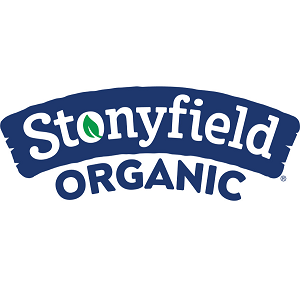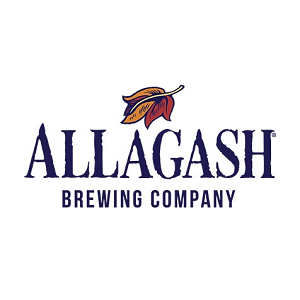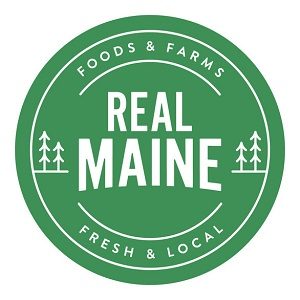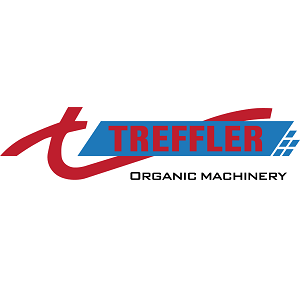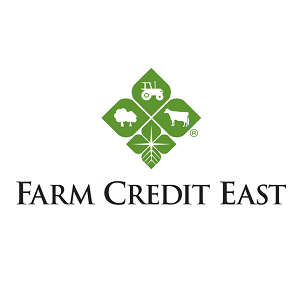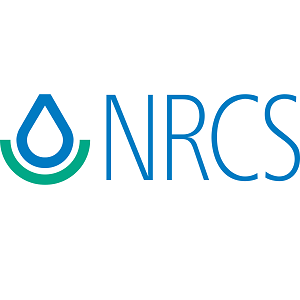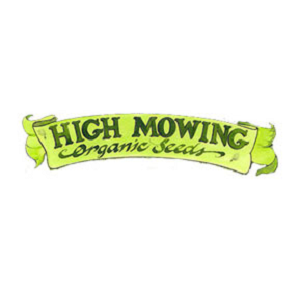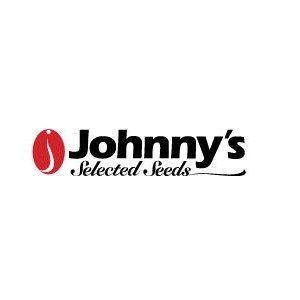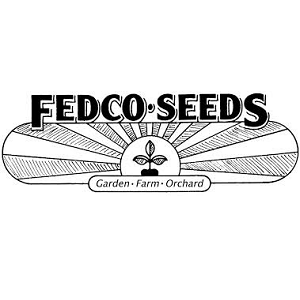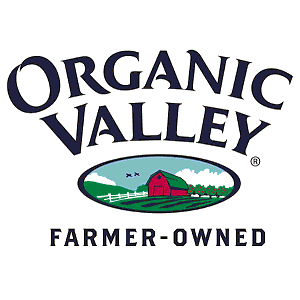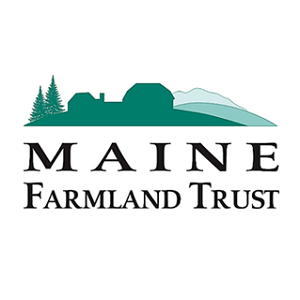 November 2, 4 and 6, 2020
Monday, Wednesday, Friday
General Information about the Conference
MOFGA's Farmer to Farmer Conference is known for its intimacy, in-depth treatment of topics and amazing discussions. The conference offerings are based on the idea that farmers learn best from their peers and other practitioners. Conference speakers include prominent and accessible university faculty, extension educators and other agricultural professionals. Our unique workshop session format is dedicated to presenting talks by both agricultural service professionals and farmers, and then opening up to farmer discussion to capitalize on the knowledge of all in attendance.
This year we will go virtual bringing together presentations, panels and breakout groups mixed with farmer-led discussion groups and 1-on-1 farmer connection opportunities. We will go beyond offering only Zoom workshop sessions by running the conference through a platform that will allow you to engage with other participants through private or group chats, creating your own discussion topics or meetings throughout the conference week (November 1-6) and access all these features and recorded sessions for a year from the conference. Photo sharing and contests will be running throughout the conference and exhibitors will be present to visit virtually during the conference with multiple deals and offers available.
If you cannot attend the online conference due to internet access issues or device availability please email Anna Mueller. We have a few hotspots and tablets available for participants on a first come, first serve basis.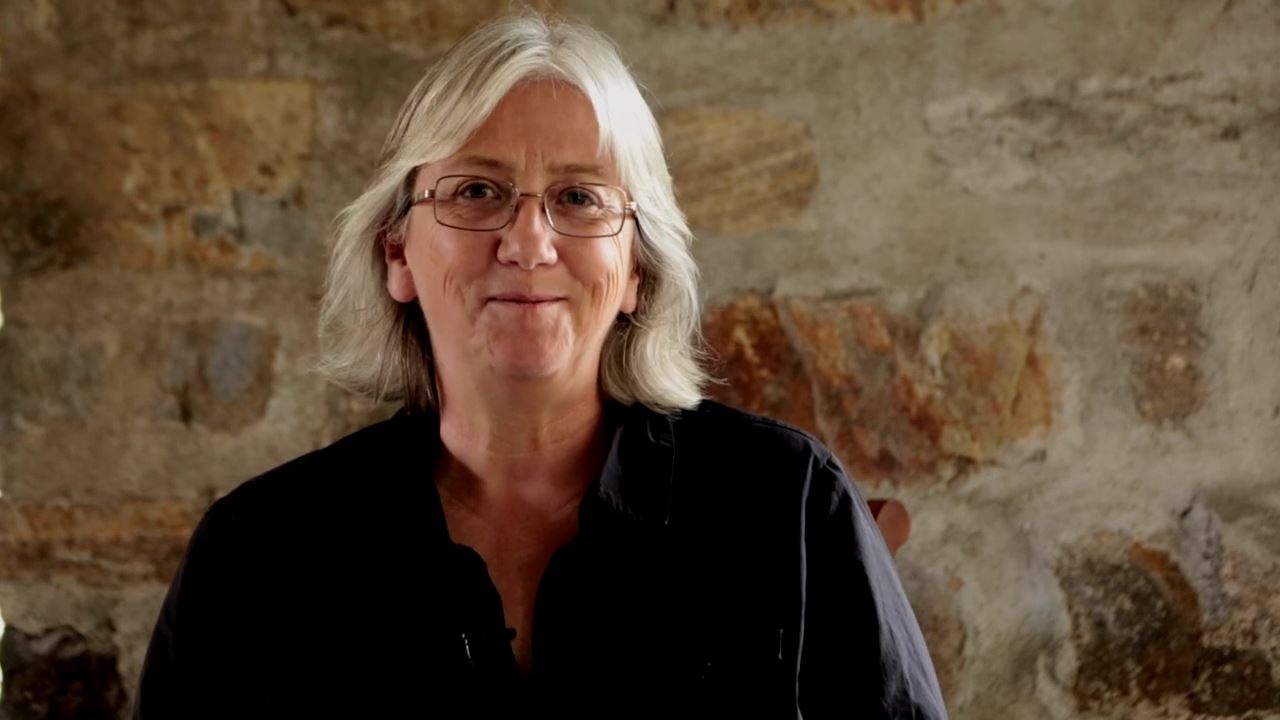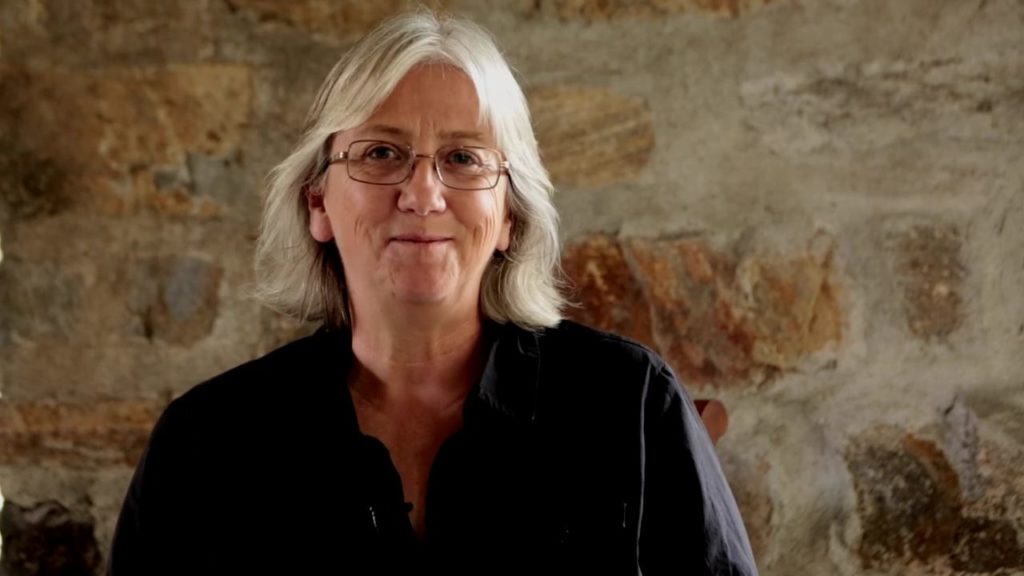 Climate Change, Resilience, and the Future of Food
Climate change is upon us and agriculture is inextricably involved. The evidence is clear: the way that we eat is fueling a climate crisis that threatens our way of life. The good news is that we don't need any more research or any new technologies to put us on the path to a resilient food future. It turns out that sustainable and organic farmers, and the people that support them, have been hard at work over the last 50 years innovating a resilient agriculture.
Farming practices that regenerate soil health, increase agroecosystem diversity and promote regional well-being are the same ones that cultivate farm and food system resilience while also slowing climate change. These kinds of practices cultivate the ability of agroecosystems to respond, to recover swiftly, and to make the kinds of changes needed to sustain farmers and the communities that they serve in the face of disruptions of all kinds.
Laura Lengnick, scientist, author, educator and farmer, explores climate change, resilience and the future of food through the adaptation stories of some of America's best sustainable and organic farmers and ranchers to share a message of hope in these uncertain times.
About the speaker: Laura Lengnick is an award-winning soil scientist who has explored agricultural sustainability for more than 25 years as a researcher, policy-maker, educator, author, consultant and farmer. She is founder and principal consultant at Cultivating Resilience, LLC, an Asheville-based firm that works with organizations of all kinds to integrate resilience thinking into operations and strategic planning. Her 2015 book, Resilient Agriculture: Cultivating Food Systems for a Changing Climate, examines climate change, resilience and the future of food through the adaptation stories of 27 leading sustainable farmers and ranchers located across the U.S. Laura contributed to the 3rd National Climate Assessment as a lead author of the U.S. Department of Agriculture report Climate Change and U.S. Agriculture: Effects and Adaptation and is the author of the SARE Bulletin Cultivating Climate Resilience on Farms and Ranches. She is currently writing the 2nd edition of Resilient Agriculture, scheduled for publication in April 2021, and a new book, Opportunity in Change: Resilience Thinking for Small Business. Laura holds a faculty position in the College of Agriculture, Forestry and Life Sciences at Clemson University, is the lead Resilience Partner for Foragable Community, and is a member of the Planetary Health Laboratory at the University of Edinburgh, Scotland. Her innovative research in soil health and sustainable farming systems was nationally recognized with a USDA Secretary's Honor Award in 2002.
(Pre-recorded and available throughout the conference)
3 p.m. – Live Q&A with the farmers! Facilitated by Caleb Goossen
Planning a Resilient Farm Layout
Ryan and Kara Fitzbeauchamp manage Evening Song Farm in Shrewsbury, Vermont. They grow 4 acres of vegetables and cover crops, and market their vegetables year-round through CSA and wholesale accounts. Evening Song Farm has been in operation since 2011. Since 2019, the farm has begun to transition its growing practices to reduce tillage, increase soil coverage, decrease the annual weed seedbank and reduce risk of erosion.
Jake and Taylor Mendell run Footprint Farm in Starksboro, Vermont. The farm is small – with just 1 1/2 acres in outdoor vegetable production – but provides year-round produce for a diverse range of markets including a CSA, farmers' market and various wholesale accounts. Jake and Taylor met as outdoor educators on a farm in California, then started their farm in 2013 with little money and experience through an incredible opportunity of bare land for low rent in a verdant valley in Vermont. After a few seasons of trial and error, they learned to farm year-round on this land. They now have a winterized wash-and-pack facility with an upstairs living space, a 1/4 acre of high tunnels and an incredible crew of three full-time folks who keep the farm running. This year Taylor and Jake saw the true importance of community support when they doubled the size of their CSA and changed much of their business to accommodate this year's new reality. They are taking it as an opportunity to reimagine the farm for the future, to reflect on what growing practices and markets are most fulfilling and to create a home and business that supports their growing family.
4 to 5 p.m. Any virtual conference needs time to unwind and relax with fellow farmers and a good beer! Join us November 1 from 4 to 5 p.m. for our Allagash-sponsored happy hour. Bring your own drinks and stories to tell from this season or connect about all things in general. Join us for this social hour and more farmer-led community connection opportunities at our Farmer to Farmer Conference.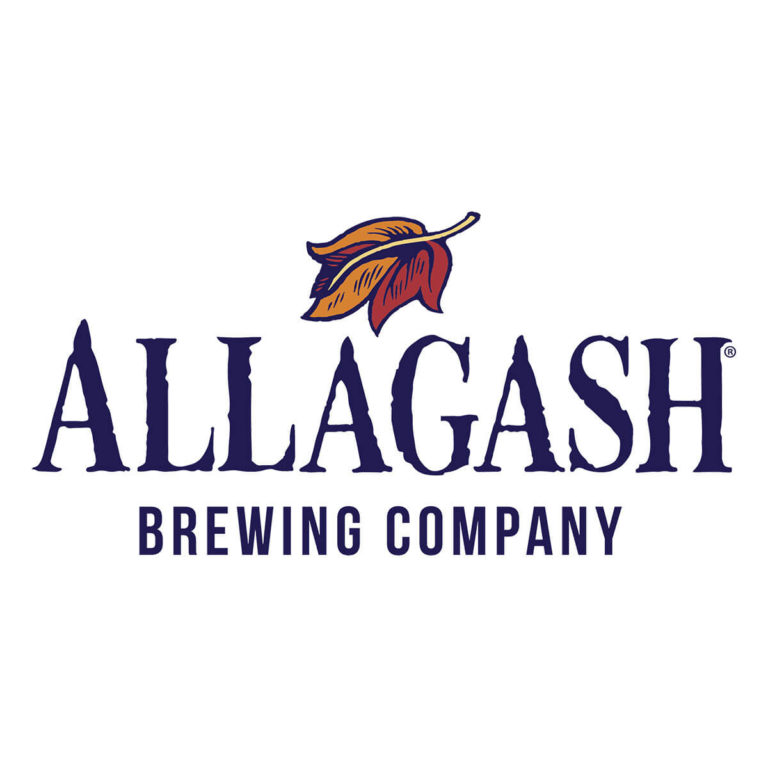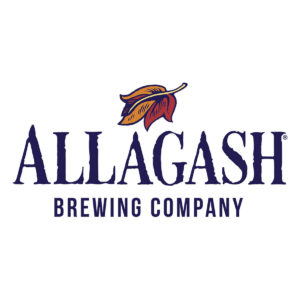 This year, MOFGA staff will host a few live, free, virtual 'meet-ups' that kids of participating farmers are encouraged to join!
Meet-up for kids ages 8-12 (Part 1) – Monday Nov. 2, 4:30 to 5:30 p.m.
Connect with other farm kids from all over Maine! At this meet up, we'll be learning from MOFGA's Orchard coordinator Laura Sieger about the amazing fruit-producing trees that are all around us. If you have an apple or pear tree at your farm or nearby, bring a piece of fruit to show us! We'll also set you up with a scavenger hunt – come back on Friday to share what you found.
Meet-up for kids ages 6-8 on Wednesday Nov. 4, 1:30 to 2:30 p.m.
Today's meet-up will be all about apples! We'll share a story and then do a craft together. Sign up & receive a short list of supplies needed for the craft.
Meet-up for kids ages 8-12 (Part 2) – Friday, Nov. 6, 2:30 to 3:30 p.m.
A few days later we'll meet up again. If you joined on Monday, we would LOVE to see your scavenger hunt findings! (You're welcome to just join for Friday's meet up, too.) We'll also be talking about animals (domesticated and wild) and other neat stuff.
Keynote: Climate Change, Resilience and the Future of Food by Laura Lengnick
Racial Justice and Maine Farmers: History & Personal Work (4:30 p.m. to 6:30 pm)
Arvolyn Hill and Genna Cherichello, Racial Justice Facilitators
This session is a farmer-to-farmer discussion about moving racial justice forward in a committed and sustainable way. The discussion will include opportunities to respond to the present moment and to commit to equity and accountability. It will focus on your individual role in the path toward racial justice and historical context. We will spend time in a smaller breakout affinity group caucus space.
What Went Wrong: How Did You Adapt to COVID-19?
Nate Drummond, Six River Farm
Ben Whalen, Bumbleroot Farm
Come ready for a round-table session led by Nate Drummond of Six River Farm and Ben Whalen of Bumbleroot Farm. We will discuss what went wrong on your farm this year and how you dealt with the blows. We will begin with the topic of COVID-19 and will delve further into the season as time allows.
Institutional Sales: A Panel Discussion
Alex Fouliard, Maine Farmland Trust
Trent Emery, Emery Farm
Kristina Kalolo, Market Manager of Liberation Farms
Caitlin Frame, The Milkhouse
Alex Fouliard, Maine Farmland Trust's farming for wholesale project manager, will facilitate a discussion with a panel of farmers and buyers for school, college and healthcare institutions. Learn how these collaborators are navigating the impacts of the pandemic, and what opportunities and barriers exist.
Pasture-based Livestock Profitability
Abby Sadauckas, Apple Creek Farm
Pasturing livestock can be an art form. In many cases, the system needs to build around the capabilities of the farm and land. But, animal husbandry doesn't stop at the pasture. Marketing livestock is a vital aspect to consider when entering the endeavor of raising animals on pasture. Abby Sadauckas of Apple Creek Farm will discuss how their farm pastures their livestock, manages marketing and keeps things profitable.
Multi-farm Online Sales Platforms (4:30 p.m. to 6:30 pm)
Keena Tracy, Little Ridge Farm (Lisbon FarmDrop)
Josh Jennings, Meadow's Mirth Farm (Three River Farmers Alliance)
Join Keena Tracy, from Little Ridge Farm and Lisbon FarmDrop, and Josh Jennings, of Meadow's Mirth Farm and Three River Farmers Alliance, for a multifaceted look at multi-farm online marketing operations. From their respective websites, these two groups offer distinct products and services to benefit their customers and farmers. One of them was launched this year; the other has many years under its belt. One has a direct-to-consumer focus; the other serves both wholesale and retail lines. One offers an on-farm pick-up schedule; the other offers home and business delivery services. There will be a lot of ground covered in this session – highlighting new ways farmers can work together and utilize the potential and power of online platforms.
Voice of Organic in Augusta and Washington, D.C.
MOFGA promotes legislation that is critical to organic farmers and gardeners; addresses climate change; and promotes a healthy environment, a strong rural economy, and a healthy, socially just society. The voices of MOFGA farmers are essential to the success of the organization's evolving policy platform. During this session, participants will learn about ongoing policy initiatives related to MOFGA's mission, discuss possibilities for future campaigns and consider opportunities for engaging in MOFGA's ongoing policy-organizing efforts.
Farm Crew Management and Communication
Leslie Forstadt, University of Maine Cooperative Extension Human Development Specialist
Polly Shyka, University of Maine Cooperative Extension Farm Coach Speaker
In this session, we will discuss strategies for managing labor on the farm. The discussion will cover logistics of farm management, including compensation, hiring practices, communication and employee retention.
Effective Email Marketing
Kate Spring, Good Heart Farmstead
Charlotte Smith, 3 Cow Marketing
Online marketing has become a successful choice for many direct-to-consumer growers during the COVID-19 pandemic. However, creating and maintaining such platforms can be costly in both time and resources. Email marketing is one low-cost, yet highly effective, tool. Kate Spring of Good Heart Homestead in Vermont has successfully built an email customer base and market for her farm products, and has written and presented extensively on her experiences for several years. Charlotte Smith created a successful farm business selling premium meats, poultry, eggs and milk in Oregon and then founded 3 Cow Marketing to help others transform their marketing skills, increase profits and find joy in their farmwork. She will share her knowledge on utilizing email tools and tactics to attract and keep high-quality customers.
Greenhouse Seedling and Plug Production
Hear about seedling production for on-farm sales from Jack Manix of Walker Farm in Dummerston, Vermont. Walker Farm's certified organic vegetable plant selections include 125 heirloom tomato varieties, 98 hot pepper varieties, 20 types of eggplant, 21 choices for lettuce, common and uncommon herbs, a variety of Asian and Hispanic vegetables, and many other distinctive offerings. They also sell common and obscure perennial plants, from blueberry bushes to flowering shrubs.
Organic Weed Management Strategies
Geo Honigford, Hurricane Flats Farm
James Gagne, Dickey Hill Farm
Join Geo Honigford from Hurricane Flats Farm in South Royalton, Vermont, and James Gagne from Dickey Hill Farm in Monroe, Maine, for presentations of their weed management strategies. Learn how weed seedbank management can mean weed avoidance instead of weed control! Hurricane Flats Farm cultivates approximately 15 acres of diversified organic produce and about 30 acres of hay. Dickey Hill Farm produces vegetables in an intensive no-till system on about one acre, and also raises grass-fed beef.
Making and Administering Herbal Tinctures
Liz is well versed in making and using herbal tinctures on her New York dairy farm. As part of her presentation, she has made an instructional video on how she makes tinctures from plants she grows in her garden. After viewing this, participants can enter into discussion on administration techniques for livestock.
Racial Justice and Maine Farmers: Equity on Your Farm
Arvolyn Hill and Genna Cherichello, Racial Justice Facilitators
Creating a more equitable farming business doesn't have to be one of those long-term goals that continues to get pushed back every season. In this workshop, we will talk about how to create equitable ecosystems within your farming business that are anti-racist and honor reparations to Black, Indigenous and people of color (BIPOC) communities. This workshop will include affinity caucus space.
Cultivating Emotional Resiliency
Leslie Forstadt, University of Maine Cooperative Extension
Anu Rangarajan, Cornell University
Jennifer Hashley, Tufts University
In the midst of a pandemic, climate change and the many stressors of farming, emotional wellbeing is a keystone of overall farm resilience. Hear from Leslie Forstadt of University of Maine Cooperative Extension, Anu Rangarajan of Cornell University and Jennifer Hashley of Tufts University about their work offering strategies and support for farmers' emotional resilience.
Organic Seeds and You: Insights from the Seed World
Paul Feenan, High Mowing Organic Seeds
Heron Breen, Fedco Seeds
Peter Zuck, Johnny's Selected Seeds
This session will "lift the veil" on the seed world – including a behind-the-scenes explanation of organic seed development, production and distribution. Topics covered will include: organic variety development and product pipelines (i.e., why certain varieties become available/disappear); current seed production challenges (i.e., why organic hybrid brassica varieties are limited, why organic carrot seed availability is unreliable, etc.); and post-COVID seed availability concerns. The session will include a Q&A to discuss certain organic varieties in-depth. It will also provide an opportunity to hear directly from farmers about their experiences and/or frustrations with seed companies and seed availability.
Soil and Carbon Sequestration
Dr. Stuart Grandy, University of New Hampshire
Dr. Alix Contosta, Earth Systems Research Center at the University of New Hampshire
This session will explain the scientific community's current understanding of soil organic matter and how farmers and landowners might use this understanding to increase soil organic matter levels. We'll discuss how different land management decisions affect above- and below-ground carbon storage and explore the potential to achieve meaningful soil carbon storage in New England.
Albie Barden
Richard Roberts, Maine Grain Alliance
Ellen Mallory, University of Maine
Lisa Kissing Kucek, U.S. Dept. of Ag.
In this session on growing specialty grains, Albie Barden will present on the historical context and current use of the flint corn varieties he is stewarding or bringing back into production. Richard Roberts will talk about introducing new grains to Maine through his work at the Maine Grain Alliance. Ellen Mallory of the University of Maine will share a few pieces that will help tie the session together.
Land Justice in Wabanakiyik
Alivia Moore, Eastern Woodlands Rematriation
This workshop will offer concrete land justice strategies for farmers in Wabanakiyik (what is now Maine) to undertake as steps towards building solidarity with Wabanaki communities. The conversation will begin with understanding Maine farming as a tool of indigenous colonization which lays the foundation for discussion on solutions for our shared future. Reparation strategies of land return, cultivation/harvest agreements and cultural use agreements will be discussed. There will be breakout sessions for reflection and personalized exploration of the content.
Vegetable Varieties for Summer Hoophouse Production
Jack Manix, Walker Farm
Becky Sideman, University of New Hampshire Cooperative Extension
Daniel Yoder and Nathaniel Gorlin-Crenshaw, Johnny's Selected Seeds
Join Jack Manix from Walker Farm in Dummerston, Vermont, Becky Sideman from University of New Hampshire Cooperative Extension, and Daniel Yoder and Nathaniel Gorlin-Crenshaw of Johnny's Selected Seeds to talk about different varieties used for summer greenhouse production, as well as some of the production considerations.
Climate Risk Management: Identifying Adaptation Options for Your Farm
Laura Lengnick, Cultivating Resilience, LLC
Rachel Schattman, University of Maine
Climate change poses significant challenges to farms in Maine and across the Northeast region. Rachel Schattman and Laura Lengnick lead this interactive session designed to help you identify adaptation options that reduce climate risks specific to your operation. We will begin with a short overview of climate-related risk factors that farmers in Maine and the Northeast face. A facilitated risk assessment activity that will help you to identify potential adaptations you can implement on your farm will follow. We will close the session with a discussion of several case studies featuring organic farmers in Maine and the Northeast who are successfully managing climate risks on their farms. Before attending, please print out and bring with you to the workshop two worksheets:
Risk Management Bingo and Adaptive Risk Management Options
.
A Novel Shallow Well Technology to Provide Safe, Sustainable Drinking and Irrigation Water
Joe Ayotte, New England Water Science Center, U.S. Geological Survey
In this talk, the historical use and problems associated with dug wells and some of the myths about the shallow till aquifer will be discussed. In addition, you will hear about how a different approach to well design can yield sustainable amounts of bacteriologically safe, nearly arsenic-free water. More specifically, these wells may be resilient to drought and may provide water for irrigation during periods of sustained lack of groundwater recharge.
Perks and Pitfalls of On-Farm Poultry Processing
Jason & Carrie Tessier, Tessier Farm
Rhiannon Hampson, Grace Pond Farm
Tessier Farm in Skowhegan has been raising and slaughtering their own birds under the 20,000 bird exemption and have a loyal following of customers, as well as small producers, who rely on their small-scale butcher shop to handle custom orders. Rhiannon Hampson of Grace Pond Farm in Thomaston is not only a new farmer during the stress of a pandemic and sweeping changes, she is also her district representative and uniquely positioned as a voice for farmers in the legislature. Her recent work has the potential to help ease requirements for in-state slaughter rules. She joins our discussion to add her experience on both sides of the table, as both a farmer and a policy builder. Join in a practical discussion around facility and farm layout, as well as tips on marketing and building a comfortable customer base.
We want to welcome back our sponsors and exhibitors from previous years and welcome new partners as we broaden the reach of our Farmer to Farmer Conference.
Interested in joining us as an exhibitor or sponsor?
Please reach out directly to
Anna Mueller
for sponsorship levels and more information.