Farmer to Farmer Conference
Thank You to Our 2021 Sponsors and Major Funders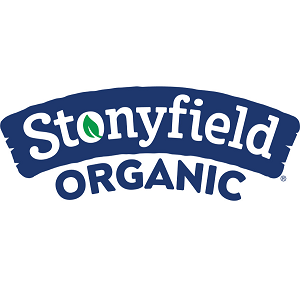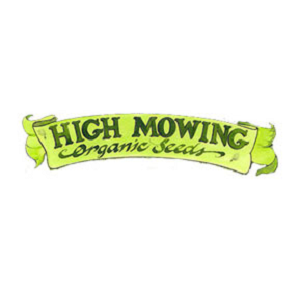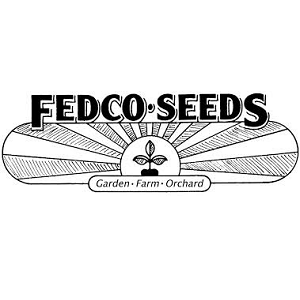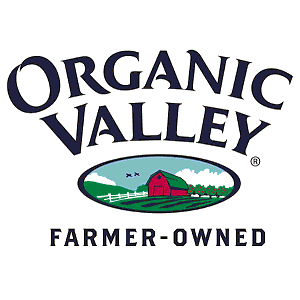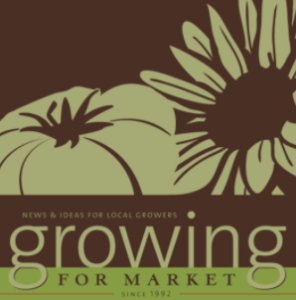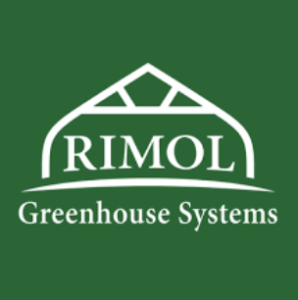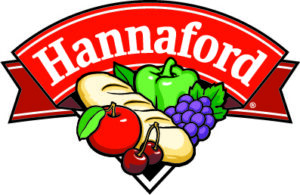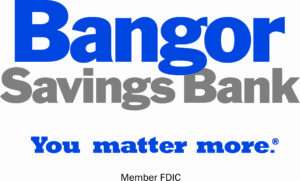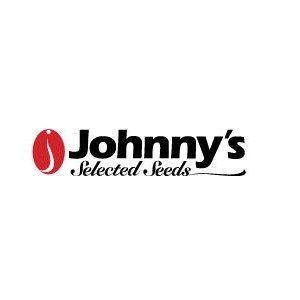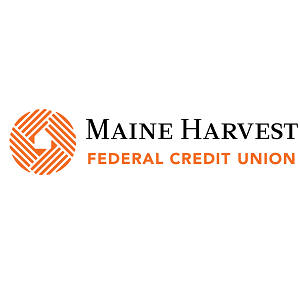 November 1-5, 2021 Monday, Wednesday and Friday Virtual Zoom Sessions

November 7, 2021 Sunday In-Person Farm Tours and Gatherings
General Information about the Conference
MOFGA's Farmer to Farmer Conference is known for its intimacy, in-depth treatment of topics and profound discussions. The conference offerings are based on the idea that farmers learn best from their peers and other practitioners. Conference speakers include prominent and accessible university faculty, extension educators and other agricultural professionals. Our unique workshop session format presents talks by both agricultural service professionals and farmers, and then opens up to a farmer discussion that capitalizes on the knowledge of all in attendance.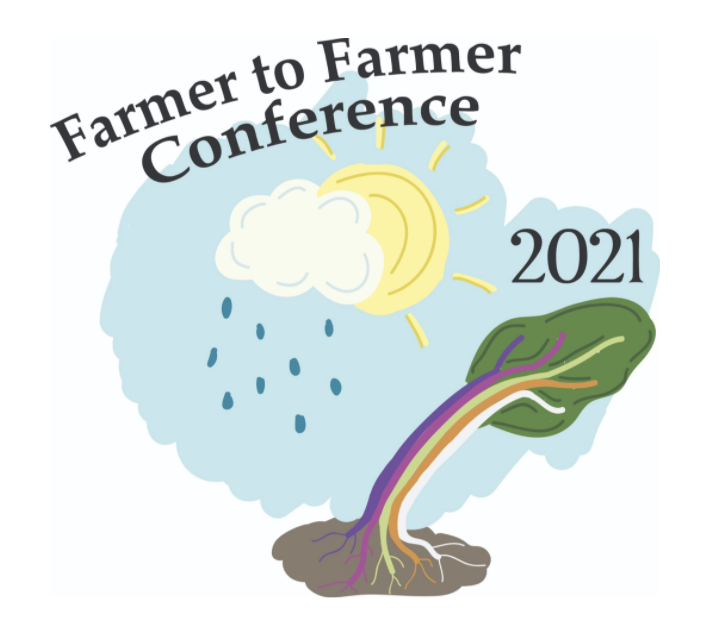 Learn from and engage with speakers who are farmers and service providers, including peers and mentors from across Maine, Vermont and Pennsylvania. 
We will feature in-person farm tours across the state and a virtual soils intensive on carbon sequestration led by Gladis Zinati of Rodale Institute on Saturday, November 6.
Dr. Gladis Zinati, Rodale Institute
Keynote – 3 p.m Monday, November 1, 2021
Linking Soil Health to Plant Health: Connecting the Dots
A healthy soil provides many functions that support plant growth, nutrient cycling, biological control of plant pests and regulation of water and air supply. Management practices as well as environmental factors play a role in building or declining soil health and consequently these factors impact plant health and nutrient density in harvested vegetables. Zinati will elaborate on the factors that led to the less nutrient-dense crops that we currently produce and provide insights on how to produce nutrient-dense crops that enhance human health from the long-term Vegetable Systems Trial she is directing at Rodale Institute.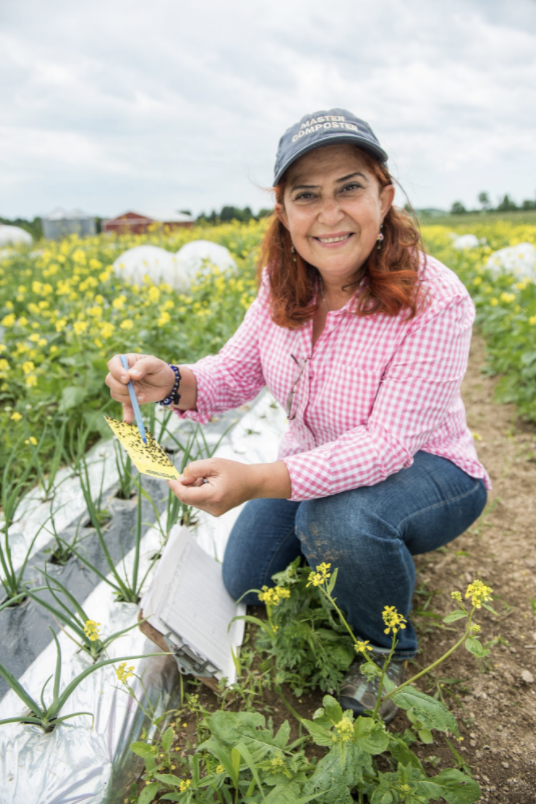 Bio for Gladis Zinati: 
Gladis Zinati is the director of the Vegetable Systems Trial at Rodale Institute and a soil scientist and horticulturist. Her research focuses on linking soil health to crop and human health by evaluating the impact of cropping systems and management practices on nutrient cycling, carbon sequestration and vegetable nutrient density.
Zinati has 30 years of experience conducting research on no-till practices, fertilizers, cover crops, compost formulations and biological tools to improve soil and crop health. 
Prior to joining Rodale Institute in 2012, Zinati served as an extension specialist for nursery crops at Rutgers University, and a postdoctoral research scientist and project manager at the University of Florida. 
Zinati earned her Ph.D. in soil fertility-soil science from Michigan State University; a M.S. in horticulture from the American University of Beirut; and a B.S. in general agriculture and agriculture engineering from the American University of Beirut.
Our sliding-scale registration fee allows us to offer more access to our events. Please pay the amount that fits your budget. Paying more than the suggested rates will help support the conference registration fees for someone who is unable to pay that cost. The suggested general registration fee is $60.
 Thank you!
If you'd like to be considered for a scholarship fill out this application by Friday, October 29, 2021.
Farm Tours- Sunday, November 7, 2021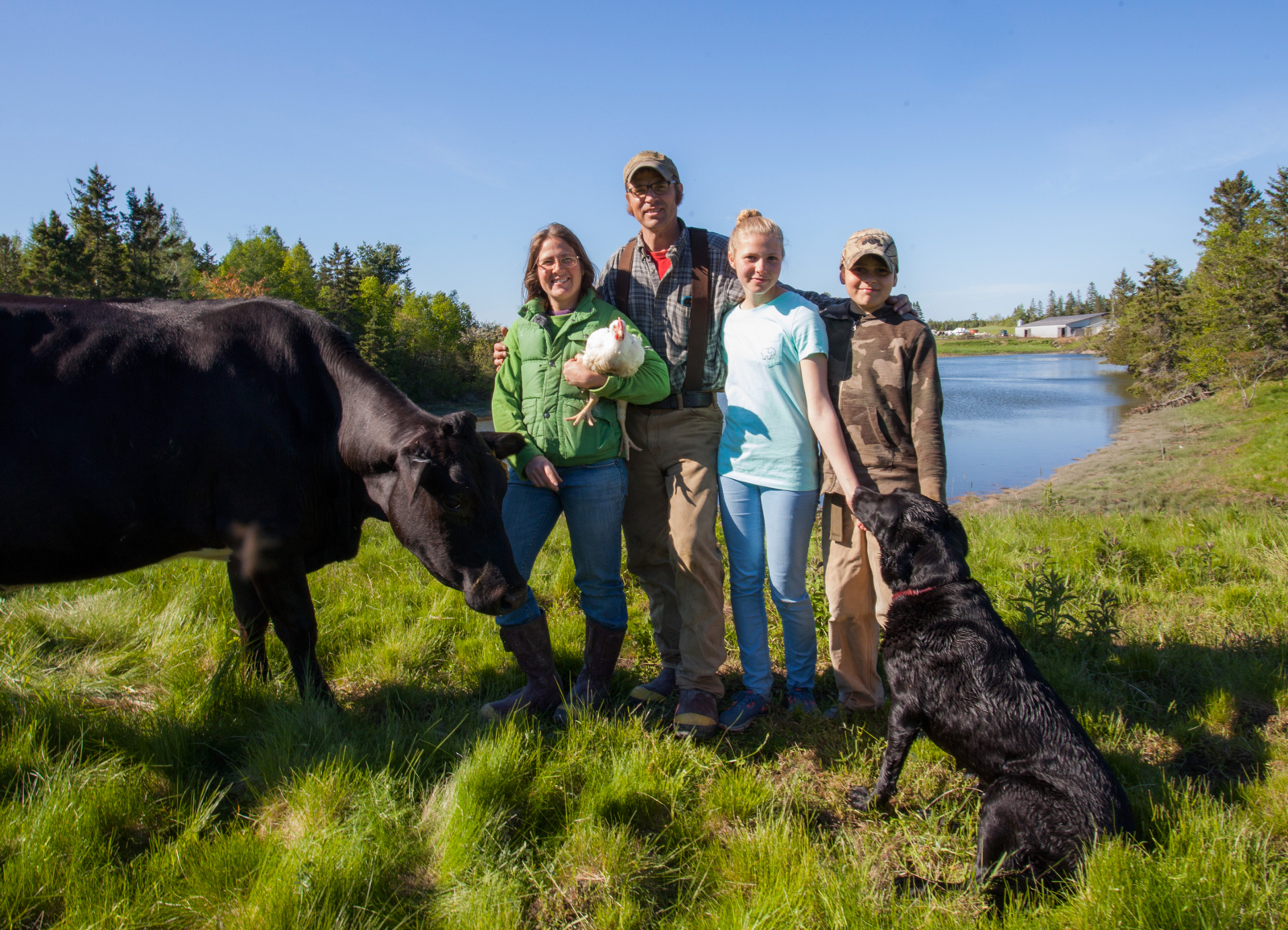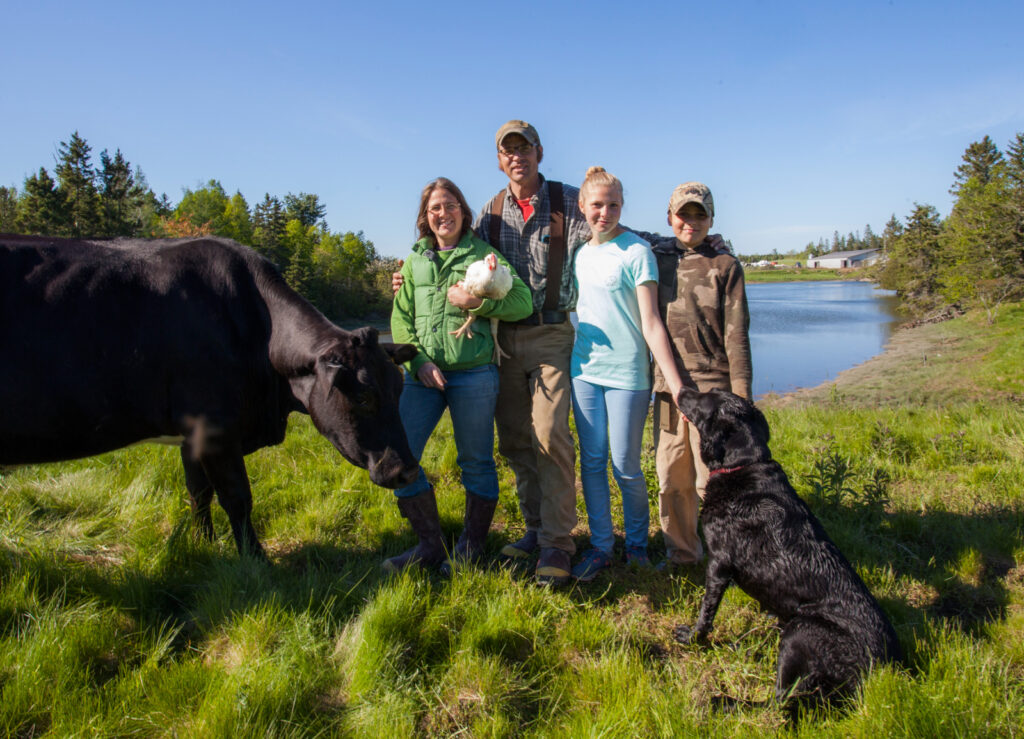 Tide Mill Organic Farm, Edmunds Township
Starting at 1 p.m.
91 Tide Mill Rd, Township of Edmunds
Tide Mill Farm is a certified-organic, diversified farm on the shores of Cobscook Bay in rural Washington County. Tide Mill Farm has been stewarded by the Bell family since 1765. Currently members of the 7th, 8th and 9th generation Bells work together farming, processing, distributing and marketing certified-organic chicken, turkey, beef, pork and milk throughout the state. After losing their bulk milk contract for the third and final time, they downsized the dairy and became a USDA-inspected poultry processing facility through the state of Maine's participation in the Cooperative Interstate Shipment program. Tide Mill works with three other certified-organic poultry farmers to process fresh, consistently sized chickens every week. On a much smaller scale, they also raise feeder pigs from 6 weeks old to slaughter, and harvest their cull cows and those of other organic dairy farms for high-quality ground beef. They deliver to accounts throughout eastern Maine selling fresh chicken and raw milk. They also operate a year-round farmstand open every Saturday, and seasonally participate in the Bar Harbor Farmers' Market and Mount Desert Island FarmDrop.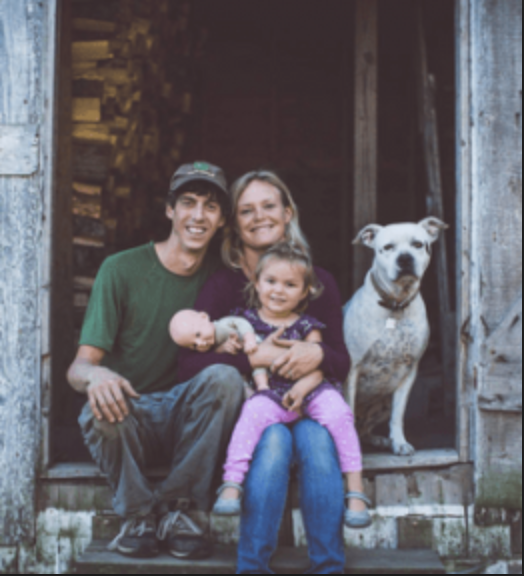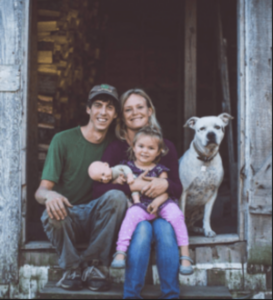 Moodytown Gardens, Palmyra

Starting at 1 p.m.
347 Warren Hill Rd, Palmyra
Moodytown Gardens is owned and operated by Jarret Haiss and Johanna Burdet. The farm is located on 75 acres of land in Palmyra. They grow MOFGA-certified organic vegetables, flowers and hay. They also raise grass-fed Hereford/Angus beef and pork. Products are sold at their farm stand from June through October; through a Community Supported Agriculture (CSA) program; at the Skowhegan Farmers' Market year round; and at the Belgrade Lakes Farmers' Market from Memorial Day through Labor Day. They also partner with the Good Shepherd Food Bank to provide food to three local food pantries, work with Maine Federation of Farmers' Markets and MOFGA to offer Maine Harvest Bucks for their CSA, and accept EBT/SNAP and WIC everywhere they sell. The mission of Moodytown Gardens is to provide healthy food to their local community that is accessible to all and to provide a sustainable living for their family.
Saturday Intensive – Saturday, November 6, 2021
9 a.m.-noon on Zoom
Carbon Farming, aka Soil Carbon Sequestration 
All creatures, from humans to plants to soil bacteria, require carbon as "an energy currency" in one form or another to sustain life on earth. In this half-day workshop,  Zinati will discuss carbon sequestration; the various ways of managing farmland to build soil carbon; the ecological benefits associated with carbon sequestration, such as an increase in soil health, plant growth and yield, and overall human health; and the overall contribution to economic viability.
Session Block I – Monday, November 1
Farm Crew Management and Communication: Hear the Workers' Perspective
Alaena Robbins, at Broadturn Farm
Lauryn Cox, at Fisher Farm
Hear from experienced farmworkers Alaena Robbins and Lauryn Cox about what qualities or strategies can retain and empower employees on farms. They will share what they have found to be important factors in their ability to learn, engage and grow in the workplace.
Organic Strawberry Production
Eric Sideman, East Wind Farm
Becky Sideman, University of New Hampshire
Ben Marcus, Sheepscot General Store and Farm
Strawberries can be a great addition to your farm stand or market display in early summer. In this session, we'll discuss some of the basics around strawberry production, including soil fertility, pest management and bed renovation, as well as different strategies around harvesting and marketing your crop. We will also hear about the latest research in organic strawberry production from the University of New Hampshire Extension.
Soil Management and Carbon Sequestration
Rachel Schattman, University of Maine
Andrew Carpenter, Northern Tilth
Caro Roszell, American Farmland Trust
Jeremy Barker-Plotkin, Simple Gifts Farm
Ryan Fitzbeauchamp, Evening Song Farm
In an era of climate change, how we manage soil is of utmost importance. But is it possible to both manage healthy soils for sustainable production and sequester carbon to mitigate climate change? At this session, you will hear about agriculture's potential role in carbon emissions and sequestration, and what some farms are doing today to reduce carbon emissions while growing productive crops. Topics will include tracking nutrient flows when using cover crops in a vegetable no-till system, and how to estimate farm emissions in small-scale agriculture. This session will include ample time for grower discussion.
Farm Building – From Overgrown Farmland to Working Farm with Pastured Poultry (and More!)
Tom Harms, Wolf Pine Farm, Alfred
Graham Mallory, The Great Farm, Jackson
Tom Harms and Graham Mallory will walk you through their experience and future plans for reclaiming old farmland, building a farming operation with hired farm managers, and then selling that farm to farmers at a price they can afford. They will make the case for careful farmland reclamation, discuss their experiences in 2021 with pastured poultry and pigs, talk about their project in Freedom taking shape for 2022, and take a brief dive into some of what motivated them to take an interest in reclamation.
Facilitated by Bo Dennis, Dandy Ram Farm and MOFGA
Do you spend your day listening to podcasts or talking to plants to have company? Are you constantly changing your mind because there is no one to talk through a decision with? This session is designed for farmers that manage a farm or spend the majority of their time farming by themselves. Whether you are the only manager/owner, or you have a partner that works the majority of the time off farm, you navigate unique challenges running and scaling your farm business as a solo farmer. Lightly facilitated by fellow solo farmer of Dandy Ram Farm and MOFGA Beginning Farmer Specialist, Bo Dennis, this session is for farmers to connect, find solidarity and learn new strategies for sustainably farming mostly by oneself.
Innovative Cover Cropping
Carl Johanson, Goranson Farm
Becky Madden, University of Vermont
Spencer Blackwell, Elmer Farm 
Cover cropping can be way more fun than just seeding winter rye! Join this session for creative strategies to cover your soil, cycle nutrients, suppress weeds and support pollinator habitat. We'll discuss ways to maximize the benefits from common cover crops as well as ways to integrate lesser known species into your plantings for a range of ecological benefits. This session will cover seeding rates, timing, species, mixes and termination strategies. Bring your cover cropping stories to share!
Session Block II - Wednesday, November 3
Ensuring Your Farm's Financial Success
Jim LaLiberty, Esquire, Jabar LaLiberty
Dianna Fredrikson, CCUFC, Regional Branch Manager and Mortgage Loan Office
Jamie Leeman, Commercial Lines Producer, Kyes Insurance
Philip Doucette, Certified Public Accountant, Managing Partner, Austin Associates
Patty Duffy, Chief Lending Officer, Maine Harvest Federal Credit Union
Hear from key service providers to learn how to build the right external team for a profitable and resilient business.
Habitat Plantings for Pollinators and Other Beneficials
Amara Dunn, New York State Integrated Pest Management Program
Laura Johnson, University of Vermont Extension
Daniel Mays, Frith Farm
Wondering how to create habitat for pollinators and other beneficial insects on your farm? Can't tell if that's a good bug or a bad bug? Join us for a discussion on creating habitat, identifying natural enemies that contribute to bio-control of pests, and feel encouraged to share your questions and stories of success (or struggles) with habitat for beneficials.
Farm Efficiencies in the Wash/Pack Shed
Chris Callahan, University of Vermont
Andy Chamberlin, University of Vermont
Pheonix O'Brien, Hall Brook Farm
Have you recently completed a pack shed renovation and have loads of time on your hands as a result of all the efficiency gains? Are you banging your head against the wall literally and figuratively because of your current pack shed layout? Have you made a small change to your wash/pack routine that has had a huge impact? Hear a panel of farmers share their experiences ahead of a larger farmer-to-farmer sharing session.
Social Justice and Equity: Building a Farm Business Equity Plan
Hannah Smalls, Northeast Grainshed Alliance and Soulful Soils
Bo Dennis, MOFGA
Pre-registration and pre-work will be required. It is a closed session to only those that pre-registered.
This workshop is designed for farmers wanting to make commitments to social justice and racial equity in their farm business. Join together with other farmers to move through a series of reflections and action steps to transform co-learning around racism in the food system to tangible equity goals you are ready to make in your business. Pre-work is required and will be shared upon registration. Pre-work will entail self reflection around power and privileges farmers hold and how it influences their farm. Topics discussed will include land tenure, access to capital and education, food justice and workers' rights to help farmers create an equity plan for their farm. Racial affinity space will be provided.
Polly Shyka, Villageside Farm and University of Maine Cooperative Extension Farm Coach
Leslie Forstadt, University of Maine Cooperative Extension Farm Coach
Do you experience stress from a lack of clarity with your farming and/or parenting partner? The stresses associated with raising children while farming are many and shifting. Just when we figure something out, a new system or negotiation is necessary. In this session we will discuss roles and responsibilities in the home, extended family, childcare, farm office and farm fields. Farmer-parents will share and learn from each other in small groups and Leslie Forstadt and Polly Shyka, of the Cooperative Extension's Farm Coaching Program, will lead participants through several clarifying activities.
Session Block III – Wednesday, November 3
Product Mix & Pricing Strategies for Buying In to Your Farm Stand
Rose Wilson, Rose Wilson Consulting
Kate Del Vecchio, Tender Soles Farm
One of the most notable trends that arose during the pandemic was that of more farm stands buying in products from other farmers and producers. This session will be an exploration of product mix and pricing strategies to strengthen this trend. A couple of Maine farms who have set up multi-source product mixes for their farm stands will be joined by Rose Wilson, an ag consultant from Vermont with experience on setting and tracking your margins and mark-ups for financial success.
Farm-Based Food Processing
Tim Wilcox and Caroline Pam, Kitchen Garden Farm
Value-added processing can open new markets, increase efficiency, reduce waste and increase profitability. But it comes with significant infrastructure, financial, regulatory and labor challenges. Tim Wilcox and Caroline Pam of Kitchen Garden Farm in Sunderland, Massachusetts, will discuss ways that their farm has overcome these obstacles to create a wide array of products (salsa, hot sauce, pickles, tomato products, dried peppers and herbs) using their own farm produce for sale nationwide. Kitchen Garden Farm is a 70-acre organic vegetable farm that the couple started in 2006. In addition to value-added, the farm sells an extremely diverse mix of specialty fresh vegetables and herbs for wholesale across the Northeast and New England.
Flower Pricing and Marketing
Sarah Hager, Bounty O' Blooms
Bounty O' Blooms is a micro flower farm and design studio specializing in wedding floral design. Sarah Hager will discuss her journey from MOFGA journeyperson to booking full-service weddings around Maine and New Hampshire. She will walk through her booking process with clients and discuss pricing and marketing in the industry.
Telling Your Farm Story: Photography and Social Media
Kelsey Kobik, Maine farm photographer
Kate Ray, The Maine Beer Shed
Join Kelsey Kobik, a professional photographer who works closely with many Maine farms, and Kate Ray, of The Maine Beer Shed and Running Wild Farm, to discuss how to use photography to elevate your farm marketing. They will cover the ins and outs of improving your phone photos, organizing your photos, things to consider when posting on social media, and how to work with a professional photographer. A farmer-to-farmer discussion will follow.
Equity, Climate and Agriculture
Sara Keleman, University of Maine
Melissa Law, Bumbleroot Farm
This session will explore the intersection of climate change, agriculture and equity with members of the Maine Climate Council. Farms are already experiencing the impacts of climate change and we must prepare for the threats that lie ahead. We will discuss Maine's recently released Climate Action Plan and how state policies can support farmers, food producers and other marginalized communities as we adapt to climate change.
Pasture Renovation and Reclamation
Lisa McCrory, Earthwise Farm and Forest
Lisa McCrory of Earthwise Farm and Forest, in partnership with her husband, runs a diversified livestock operation in central Vermont. They have spent decades working with horses, pigs and cattle to clear land as part of a forestry management project. They also have substantial rented acreage that they have renovated from being previously overgrazed.
Session Block IV – Friday, November 5
Yoko Takemura and Alex Carpenter, Assawaga Farm
Daniel Mays, Frith Farm
Want to learn more about no-till methods and human-powered growing systems? Join our session with Frith Farm from Scarborough, Maine, and Assawaga Farm from Putnam, Connecticut, to hear about their no-till vegetable production systems. We'll discuss permanent raised beds with deep compost and other surface mulch, cover cropping and crop rotations, biological approaches to fertility management, supporting beneficials with perennial plantings, and how to achieve this at a human-powered scale. Join the conversation with your questions and ideas.
Sweet Potato Production in Northern New England
​​Becky Sideman, University of New Hampshire
Johanna Davis and Adam Nordell, Songbird Farm
Timothy Hughes-Muse, Laughing Child Farm
Join Songbird Farm from Unity, Maine, Laughing Child Farm from Pawlet, Vermont, and Becky Sideman from University of New Hampshire Extension in a discussion about best practices for growing sweet potatoes in northern New England — everything from starting your own slips to harvest!
Tunnel Management for Temperature and Humidity Control
Chris Callahan, University of Vermont
Andy Chamberlin, University of Vermont
Pheonix O'Brien, Hall Brook Farm
Carl Johanson, Goranson Farm
Are you and your plants totally comfortable in your tunnels? Are you all stressed out from the heat, humidity or management of them? Have you experimented with different passive ventilation methods? Do you have a good routine, schedule and decision tree in your head for how and when to ventilate? Have you done everything you can think of and still see molds and mildews? Hear a panel of farmers share their experiences ahead of a larger farmer-to-farmer sharing session.
A Full Year of Blooms: Flower Production Planning
Joy Longfellow, Johnny's Selected Seeds
Sarah Lutte, Lazy Acre Farm
Join Joy Longfellow, flower technician at Johnny's Selected Seeds, and Sarah Lutte of Lazy Acres Farm to discuss flower production planning for blooms across Maine's seasons. Both have been trialing and growing blooms year round in Maine, learning what planting dates and varieties work best. They will share what has worked, what hasn't, and areas they are excited to support. While this talk will focus on season extension for flower production, we will also touch on succession planting to ensure bloom availability throughout the summer months. Come share your own experience and learn about the latest trials for flower growers in our region.
Cooperative Farming Models
Andre Cantelmo, Heron Pond Farm and Three River Farmers Alliance
Hillary Martin, Diggers' Mirth Collective Farm
Three River Farmers Alliance is a farmer-owned food hub in the coastal New Hampshire region that serves homes, restaurants and regional institutions. Diggers' Mirth is a five-member collective vegetable farm at the Intervale Center in Vermont. Learn how these collective models are structured, have created and maintained collaboration over time to expand markets and increase local food access, and what they have for future plans.
Climate and Water Management
Rachel Schattman, University of Maine
Sean Birkel, University of Maine and Maine State Climatologist
Ben Crockett, Farm manager at the Morrison Center
Jason Lilley, University of Maine Extension
Ben Waterman, Waterman Orchards
Climate change in the Northeast is likely to mean that growers will need to contend with both too much and too little water, sometimes in the same growing season. At this session, we will hear from farmers, service providers and climatologists about addressing water on the farm. Come learn about recent water-related trends in the Northeast, including the drought of 2020-2021 and the low pressure system of 2021. A comparison of mulching systems will give insights into how to use soil health practices to conserve water in production zones, and you'll hear about solar pumps for getting water where you need it most. This session will include ample time for grower discussion.
Our sliding-scale registration fee allows us to offer more access to our events. Please pay the amount that fits your budget. Paying more than the suggested rates will help support the conference registration fees for someone who is unable to pay that cost. The suggested general registration fee is $60.
 Thank you!
If you'd like to be considered for a scholarship fill out this application by Friday, October 29, 2021.
We want to welcome back our sponsors and exhibitors from previous years and welcome new partners as we broaden the reach of our Farmer to Farmer Conference.
Interested in joining us as an exhibitor or sponsor?
Please reach out directly to
Anna Mueller
for sponsorship levels and more information.
Meet-up for kids ages 8-12 (Part 1) – Monday Nov. 2, 4:30 to 5:30 p.m.
Connect with other farm kids from all over Maine! At this meet up, we'll be learning from MOFGA's Orchard coordinator Laura Sieger about the amazing fruit-producing trees that are all around us. If you have an apple or pear tree at your farm or nearby, bring a piece of fruit to show us! We'll also set you up with a scavenger hunt – come back on Friday to share what you found.
Meet-up for kids ages 6-8 on Wednesday Nov. 4, 1:30 to 2:30 p.m.
Today's meet-up will be all about apples! We'll share a story and then do a craft together. Sign up & receive a short list of supplies needed for the craft.
Meet-up for kids ages 8-12 (Part 2) – Friday, Nov. 6, 2:30 to 3:30 p.m.
A few days later we'll meet up again. If you joined on Monday, we would LOVE to see your scavenger hunt findings! (You're welcome to just join for Friday's meet up, too.) We'll also be talking about animals (domesticated and wild) and other neat stuff.