The Common Ground Country Fair School Group Day is Friday, September 22, 2023.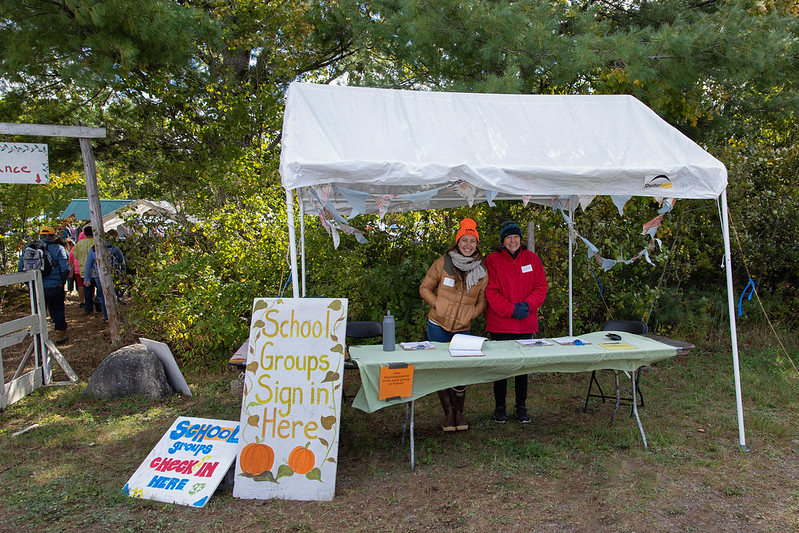 We welcome school groups to attend the Fair for free if they enter through the School Gate on Friday between 9 a.m. and noon.  The school gate is located at the Rose Gate entrance on the North side of the fairgrounds.
To help us better prepare we ask that all school groups register in advance. (CLICK HERE to register.)
As you plan your visit, you can find lots of information on our website. Your class might be interested in visiting the Exhibition Hall to see produce grown in school gardens (look for the "School Garden Grown" label) or maybe even submitting some produce of their own! Please note that the Exhibition Hall will be closed for judging from 10 a.m. to noon on Friday. No matter what subjects or activities interest your students, there is something for everyone to enjoy at the Fair.   
Please email Anna Libby at [email protected] with any questions.
Pre-registration is closed, but school groups can register in person at the school gate on Friday morning.
The following guidelines apply to all people attending the Fair in any capacity.
Common Ground Country Fair recognizes the unique perspectives of the various cultures represented in Maine and at the Fair. In order to improve diversity, equity, and inclusion at our events, MOFGA staff and the Fair Steering Committee are working with community members on new guidelines to address these issues.
Until those have been approved, we ask all participants to act with respect in their interactions, presentations, and marketing.