Sustainable Beekeeping for Your Small Apiary
May 27, 2021 @ 5:30 pm

-

7:00 pm

Free – $40
Sustainable beekeeping is a topic that has been discussed a lot in the past few years. It means many things to many people, but to Karen Thurlow, who will be instructing this workshop, it means that you should not have to keep buying bees to replace hives that die during the winter. It's become common to have high levels of bee death each year in our honey bee hives (for various reasons) and people typically replace these losses with "nucs" (nucleus hives) or package bees brought in from across the country. However this ends up being expensive, as well as having an environmental impact.
This class will be focused on producing, growing, and wintering nucleus hives to replace winter losses in your apiary. Topics will include splitting hives, wintering over nucleus colonies, identifying signs of swarming and acting to prevent it, as well as tips for raising healthy winter bees and a brief discussion on small-scale queen production. This class is aimed at intermediate level beekeepers – those with several seasons under their belt and a familiarity with the tasks of a beekeeper.
After registering, you should immediately receive a link to the online meeting.
Karen Thurlow started beekeeping in 1978 and is a certified Master Beekeeper. She has taught beekeeping classes to beginners and experienced beekeepers in both the United States and Canada. Karen was the owner of New Moon Apiary which was located in Cumberland County Maine. She sold package bees, nucs, and products from her hives. In 2018 she sold her apiary to move to New Brunswick, Canada. Currently, Karen works seasonally managing hives at Miellerie Charlo Honeyhouse. She also works with the Natives Women's Association of Canada teaching sustainable gardening, restoration of Indigenous plants and seeds, and promoting food sovereignty. Karen currently has two hives of her own.
Questions? Please email [email protected]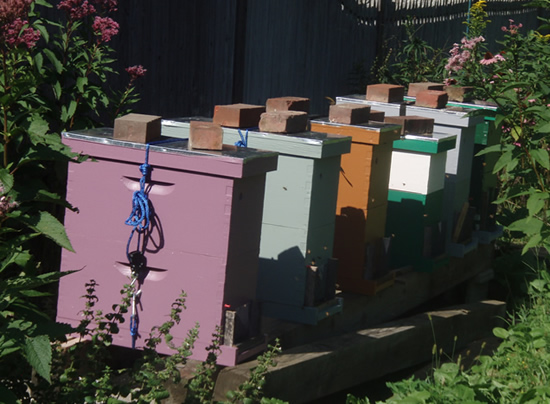 Related Events