Mycology Outside
September 10 @ 9:30 am

-

September 11 @ 1:00 pm

$360
Presented by The Ecology School, North Spore and the Maine Organic Farmers and Gardeners Association.
Our second annual weekend full of all things mushrooms – including foraging, cultivation, cooking, tincture-making & more. Intended for mushroom enthusiasts from beginner to intermediate.
This event will take place at River Bend Farm, home of The Ecology School, in Saco, Maine. Workshops will include guided foraging walks, chef-led cooking class, a workshop on making tinctures using medicinal mushrooms & workshops about cultivating mushroom outdoors. Foraging walks, led by Louis Giller of North Spore, will prepare & inspire you to continue more confidently on your mycological journey.
Keynote talk by Greg Marley, mushroom educator & author, on the myths, facts & stories surrounding poisonous mushrooms in Maine! View the full schedule here.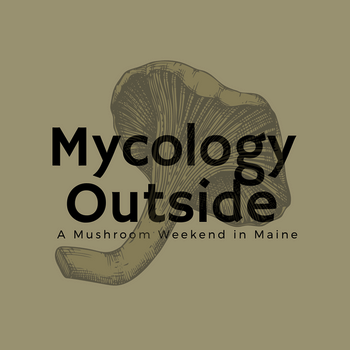 During cultivation workshops we'll cover growing in hardwood logs, as well as in totems and plastic buckets, discussing a variety of species including oysters, wine caps, nameko, shiitake and more. Participants can bring home a log they have inoculated so the growing & learning can continue.
Tanya Donatelli will share her knowledge on making tinctures using medicinal mushrooms, like lion's mane & reishi. Participants will get the chance to start their own jar of medicinal mushroom tincture & she will discuss the medicinal value of various species, tincture safety, storage, ratios, and dosage. 
River Bend Farm is a historic 105-acre agroecology farm located on a scenic bend in the Saco River. Come stay in in Maine's most sustainably built dormitory and enjoy forested hiking trails and river activities like canoeing and kayaking. 
This event is priced on a scale from $335-$495. Unfortunately the deadline for applying for a scholarship has passed. Questions? Please email [email protected]
Registration through The Ecology School here.
Related Events