Community Supported Agriculture (CSA)
Community Supported Agriculture (CSA) is a system for consumers and farmers to connect through season-long commitments to each other, with shares (or subscriptions) sold prior to the season, and regular distributions of the farm's products throughout the season.
The farmer and CSA member are partners in a dynamic relationship; they share risks (of a crop failure, for example) and rewards! Most CSAs feature vegetables and fruits – and others offer meat, dairy products, and more. Each CSA is a little different. MOFGA is proud to work closely with many certified organic farms that run CSA programs!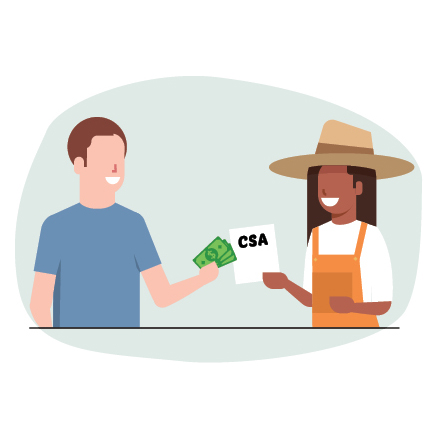 CSA members pay for "shares" at the beginning of the season, either in full or in payments.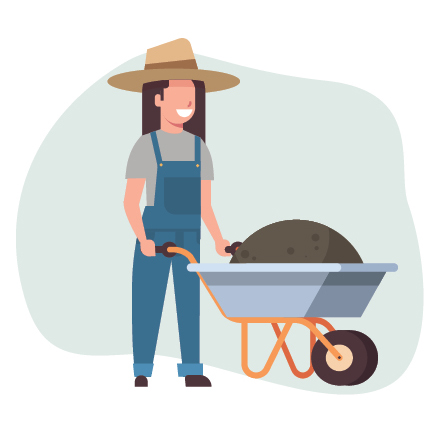 This funding helps the farmer pay early expenses, such as seeds, labor, and soil amendments.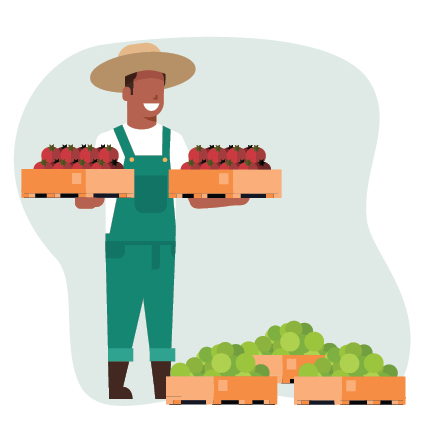 During the season, the farmer harvests the food when it is ready.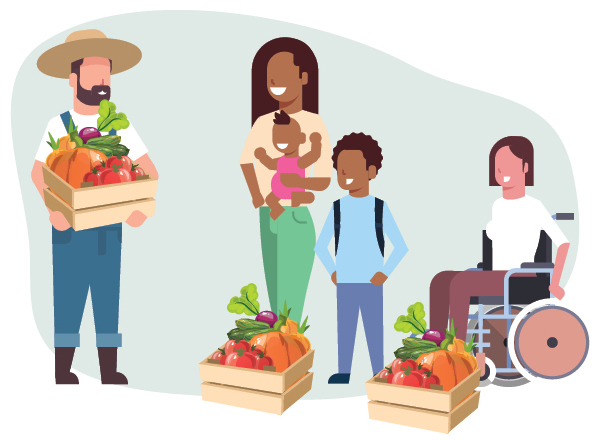 CSA members pick up their share (usually weekly) at the farm or other pick-up site.
How to Find a MOFGA Certified Organic CSA Near You
MOFGA Certification Services maintains a publicly accessible database of all of its certified organic farms, including ones that offer CSA models in their marketing plans.
Select what county you live in, then type "CSA" into the Keyword box. Hit the "Search Database" button, and the page will re-set with the list of farms in your county that have CSA programs – scroll down the page to find their names, contacts, products, etc.
The Maine Harvest Bucks Program on Maine farms with Community Supported Agriculture (CSA) programs
What is the Maine Harvest Bucks program?
This program helps SNAP/EBT shoppers stretch their food budgets by offering them "bonus" local fruits and vegetables. Shoppers receive $1 in Maine Harvest Bucks (to be spent on local fruits and vegetables) for every $1 they spend on local food using their SNAP/EBT card at participating farms, markets and stores. This allows these customers to access more healthy food while also supporting local farmers.
MOFGA manages this program on farms that offer CSAs, and partner organizations coordinate the
Maine Harvest Bucks program
at farmers' markets, mobile markets and farm stands, as well as at local retail outlets, where the program is called
Farm Fresh Rewards
.
How does the Maine Harvest Bucks program work with CSAs?
Shoppers who sign up for a CSA share at a participating local farm and pay with SNAP/EBT receive a half-priced CSA share. The customer pays half the cost of the share in regular installments (monthly or weekly, depending on the arrangement with the farmer) and the other half of the share cost is paid to the farmer using grant funds.
Are you a farmer who is interested in participating? Please contact Hillary Barter at
[email protected]