Year-round Maine residents might be skeptical upon encountering the title of Cathy Rees's newly released book, "Winterland: Create a Beautiful Garden for Every Season." Is this aimed for gardeners in California? Texas? Florida? Rest assured; it is not. Rees is the cofounder of Native Gardens of Blue Hill in Maine and draws from more than 25 years of consulting on gardens along Maine's coast to offer design advice for the winter garden in Maine — where "frost so deep and violent" can heave your plants clear out of the ground, as Rodney Eason reminds us in the book's foreword.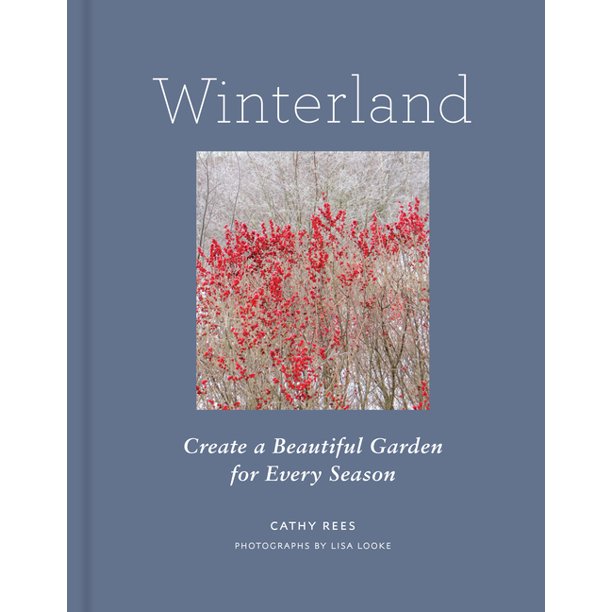 Liberally sprinkled with Lisa Looke's gorgeous photographs of dramatic snowscapes and architectural elements in the garden, from stone walls to grape arbors to sculptures reminiscent of Andy Goldsworthy's landscape-influenced work, "Winterland" is an inspiring read for any gardener prone to dreaming about the land they steward. Though full appreciation of the book might require a shift in mindset regarding the word "garden." Rees writes, "As far as the garden is concerned, winter is the time after the leaves have fallen and before the buds begin to break. Here in Maine, it is seven months long!"
She encourages readers to find joy in the structure — the "skeleton" she calls it — of horticultural landscapes, which becomes more visible when everything is dusted in a layer of snow. These design elements include both the human-made, think paths, fences, outbuildings, and the natural, including trees and shrubs. Such elements can be incorporated with an eye toward beauty and functionality year round, and may follow formal or informal aesthetic principles, or a blend of both.
Unlike planting an annual garden, your winter garden needn't happen all in one season. Rees suggests cataloging your landscape over time by taking photographs from all different angles, including indoor vantage points overlooking your winter garden. You can assess in the winter, plant in the summer, and repeat, season after season. The garden, after all, is never done.
In addition to helpful how-to tips on adding structure, contrast and embellishments to the winter garden, Rees extols working with nature — the soil, insects and wildlife. A chapter on care and maintenance speaks to the importance of the garden to the surrounding ecosystem. "Because many insects — mostly beneficial and food for birds — overwinter in our gardens, we should leave as much standing foliage as we can throughout the winter," writes Rees. Of special importance are perennials with sturdy, hollow stems, including milkweeds, Joe Pye weed, hostas, echinaceas and monardas. If you're worried about the stalks flopping over, Rees recommends cutting and bundling up stems, but leaving them in your garden to house beneficial insects. Of note, plants stricken with fungal diseases, i.e., powdery mildew, are an exception and should be removed.
The winter garden is also for sharing, with both wildlife (there are suggestions for fostering habitat for birds in addition to bugs) and human companions. A final chapter showcases projects, such as wreaths twisted out of grapevine and the rose-hued arrangements of red-twig dogwood or late-season berries, that bring the winter garden indoors for further enjoyment still.
– Holli Cederholm