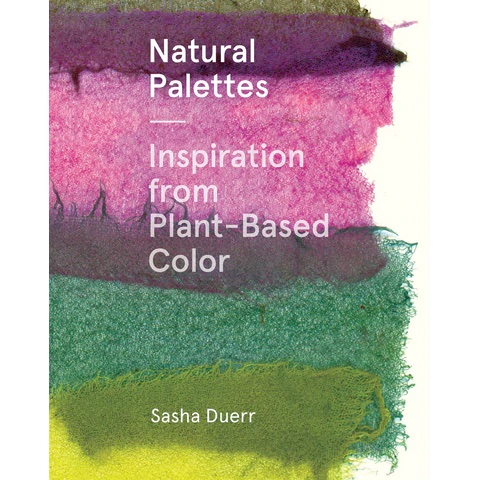 Gather 'round, friends! Today only! Two reviews for the price of one! And what a lovely duo we have to delve into. On the surface, "The Wild Dyer" by Abigail Booth and "Natural Palettes: Inspiration from Plant-Based Color" by Sasha Duerr seem in obvious competition with one another. Both books being born and written from a place of reverence for the alchemic practices of natural dyeing, you might think the home library shelf real estate market is too cutthroat for such similar titles. But where "The Wild Dyer" is rooted in process, "Natural Palettes" takes flight into the realm of possibility, and as they say: it takes all kinds.
"The Wild Dyer" follows a fairly typical formula for natural dye books: first an overview of standard tools, second a demonstration of methods, and then finally an excited leap forward into projects. What feels fresh though is the book's organization of dye materials not by color or season or region, but instead by where one might come across them in daily life: your everyday kitchen, the garden out back, or the wilds beyond. For instance, Booth begins with projects dyed using dye materials many of us could find readily in our kitchens: things like onion skins, coffee grounds and avocados. Subsequent chapters explore dye materials that can be intentionally grown in the garden or foraged in the wild. This simple tweak in the formula feels revolutionary in terms of allowing folks new to natural dyeing an easy entry point. What could be simpler than shopping materials from your own pantry?
This book is beautifully photographed, chock full of helpful information, and includes instructions not only for dye processes but also beautiful and utilitarian sewing projects, like aprons, bags and placemats, that utilize your newly dyed fabric. In the back, you'll find a convenient glossary of dye plants organized by color, which is both helpful and fascinating. Years into my own natural dyeing practice I remain stunned every time a dye pot of avocado pits turns a vibrant coral pink! Not everything is as it seems in the world of natural dyes and a glossary of black beans that dye blue, eucalyptus that dyes orange, and so on, is as fun as it is useful.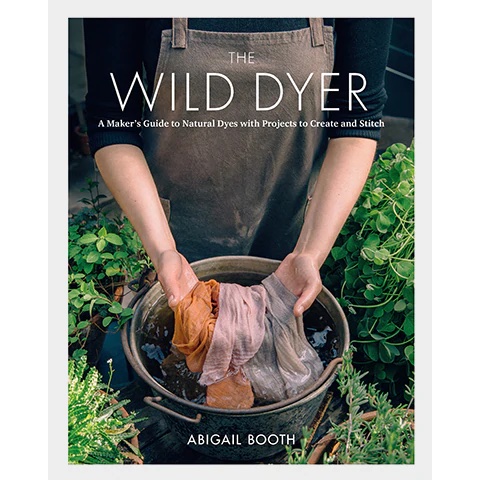 "Natural Palettes" offers a swatch book of color stories from the world of natural dyes. It's a prime candidate for living on the coffee table: pages and pages of saturated paint-chip-style layouts draw you in while bitesize morsels of information keep you flipping for more. By removing talk of tools, process and project, Duerr manages to create a book that appeals to dyers across the entire spectrum of skill and experience. Both complete novices and experienced artisans can find themselves at the same table while exploring the inspiring potential of plants in this 400-plus-page tome.
Featuring 25 natural color palettes with 500 color swatches, "Natural Palettes" manages to inhabit both the surface and the depths of natural dyeing. Sure, you won't walk away having learned the particulars of coaxing a stunning lilac out of purple passionfruit rinds, but that that electric light purple is a possibility in the world of natural dyes? That you will know for certain. In keeping with the minimalism of the overall book, pictures are limited and sprinkled throughout. Instead, the book relies heavily on the visual vibrancy of page after page of natural color swatches.
If "The Wild Dyer" is the guidebook, "Natural Palettes" is the dream journal, and certainly there's room for both on the shelf.
Julie Letowski, Washington, Maine