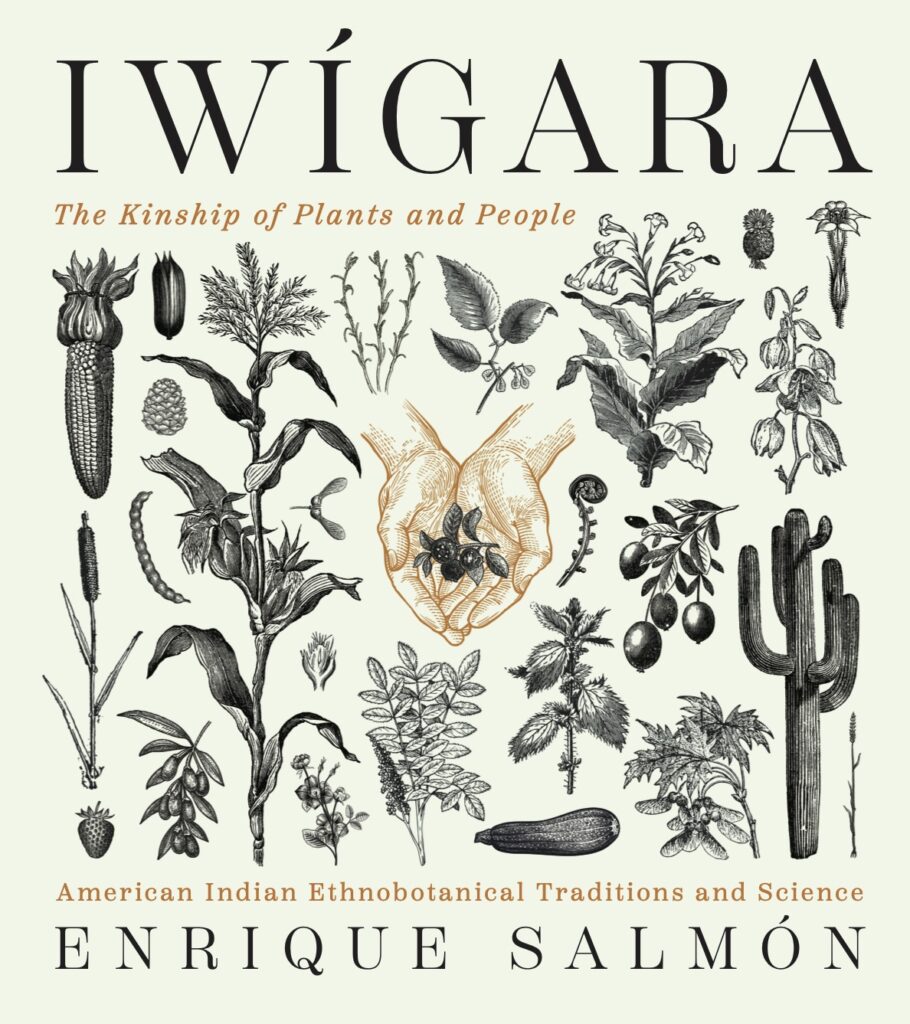 "Iwígara: American Indian Ethnobotanical Traditions and Science," by Enrique Salmón, focuses on 80 plants that are culturally relevant to North American native people. In the introduction of the book Salmón explains what the concept of Iwígara is in his Rarámuri tribe, and how the Rarámuri see themselves as part of an "extended ecological family," setting the framework for what he shares throughout the book. He begins with origin stories of native people in the various regions of North America, highlighting some similarities and also the vast differences throughout them. Through his words we are guided to learn about the respectful collection of plants: thanking them, giving offerings and being conscious not to over-harvest.
The botanical descriptions meet the author's goal to present ethnobotanical knowledge in an accessible style, blending scientific and medicinal information with culturally specific knowledge and applications. The plants are arranged alphabetically, making the book easy to use as a reference guide. Besides the identification, harvest, uses and health benefits of each plant, the descriptions are enriched with stories from different tribes and pictures.
The reader is offered a wide breadth of information not recorded in other books. I was excited to see the vast variety of plants included those not often found in newer medicinal reference books with plants such as Veronicastrum virginicum (aka blackroot or Culver's root), a plant that is often used in landscaping and repeatedly overlooked in other ways. Also included are plants that are important to American Indian foodways like corn, fiddlehead ferns and ground nut among others. The description of goldenrod covers the many species of the plant and the many ways it has been used, from relieving nausea to gambling to love medicine. Plants that extend well beyond Maine's growing range are also detailed. The saguaro cactus, a long-lived towering plant that many people can conjure up an image of, comes to life even from afar when learning about its relationship with desert birds and desert-dwelling people such as the Tohono O'odham, Apache and Pima. Additionally, many plant descriptions include information for their use as dye plants or in basketry. This book is a great addition to any plant lover's reference collection.
Denise DeSpirito, Of the Spirit Herbals, Owls Head, Maine