Donate to Support the PFAS Emergency Fund
Johanna Davis and Adam Nordell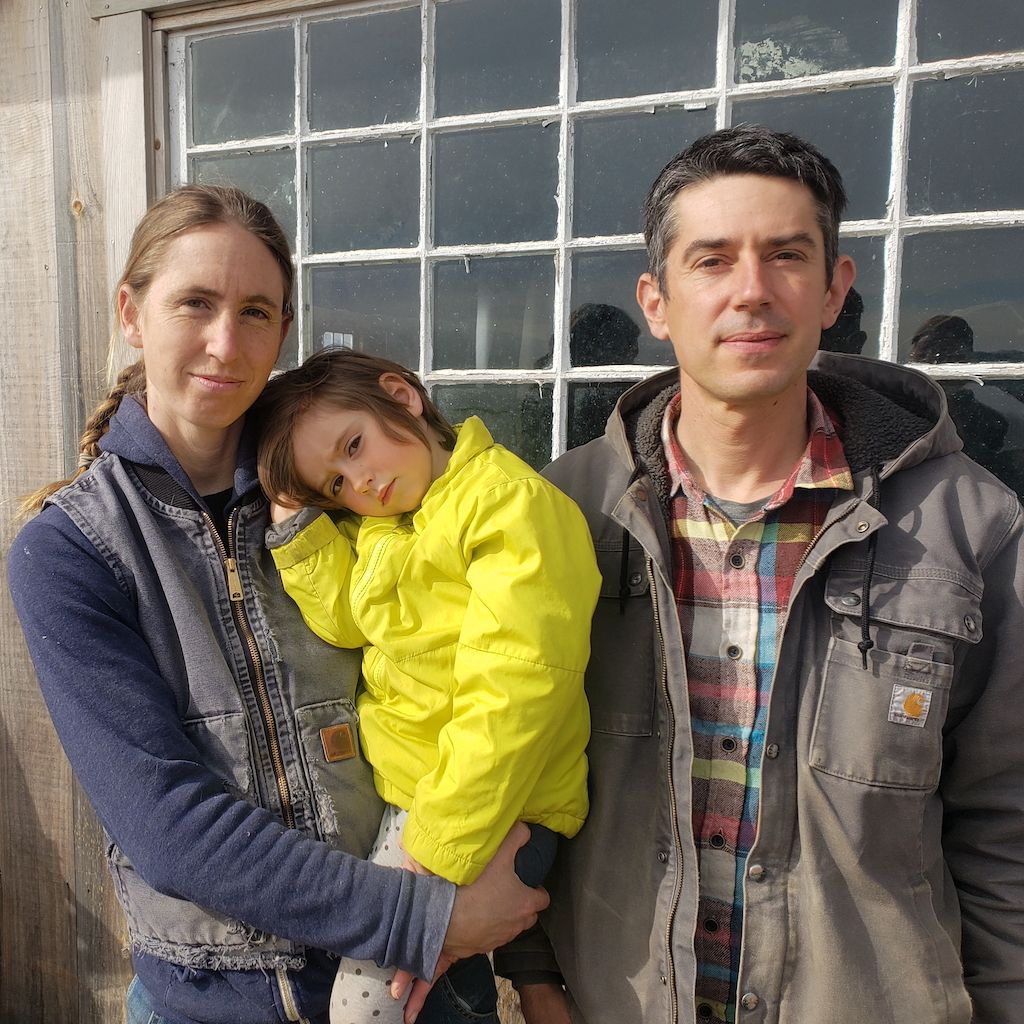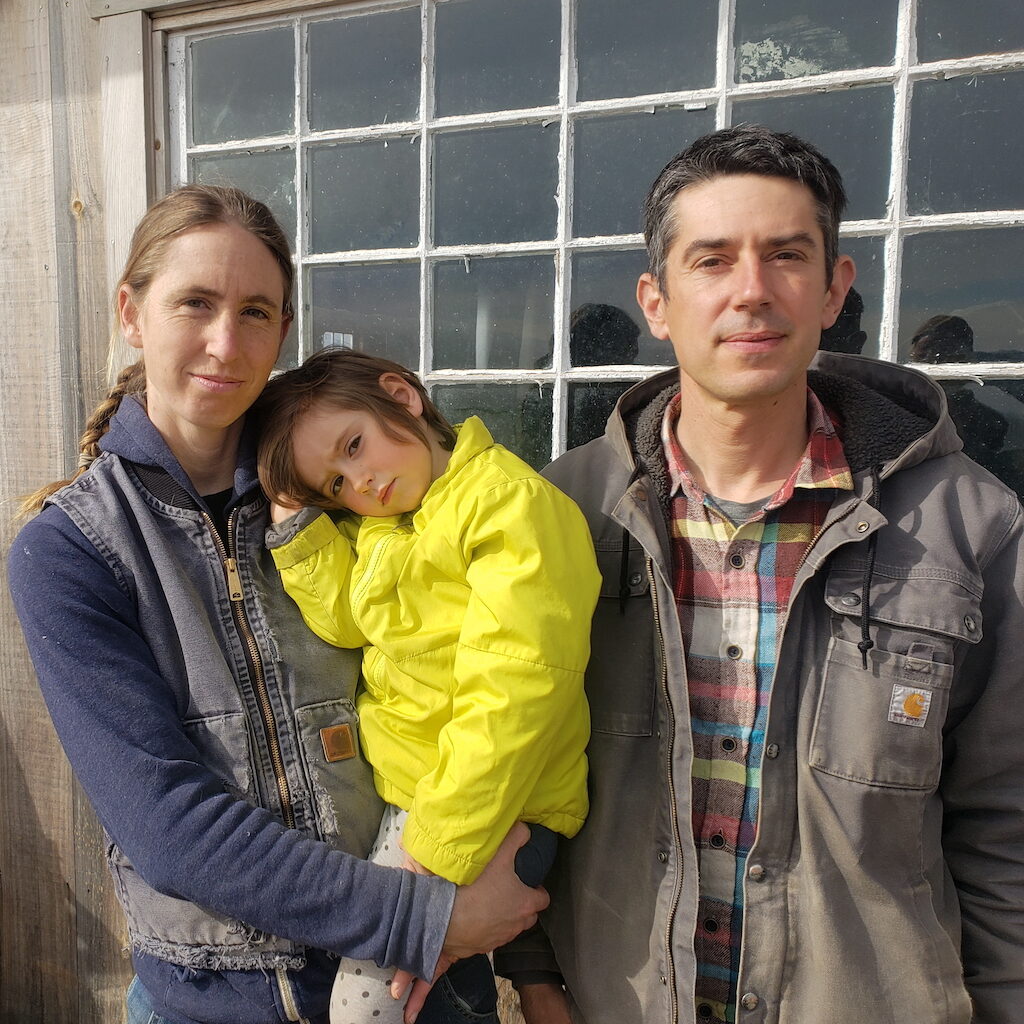 The discovery of PFAS contamination in our soil, water and in our bodies has thrown our lives into crisis. Sludge derived PFAS has upended our farm business, thrown our livelihood into question, devalued our land and created an enormous amount of stress about potential health consequences for us and for our four year old child. How can we begin to quantify the impact this is having on our family? 
We are incredibly grateful to MOFGA, Maine Farmland Trust and the community of donors contributing to this fund, for helping keep us and our PFAS affected farmer friends afloat.
Adrienne Lee and Ken Lamson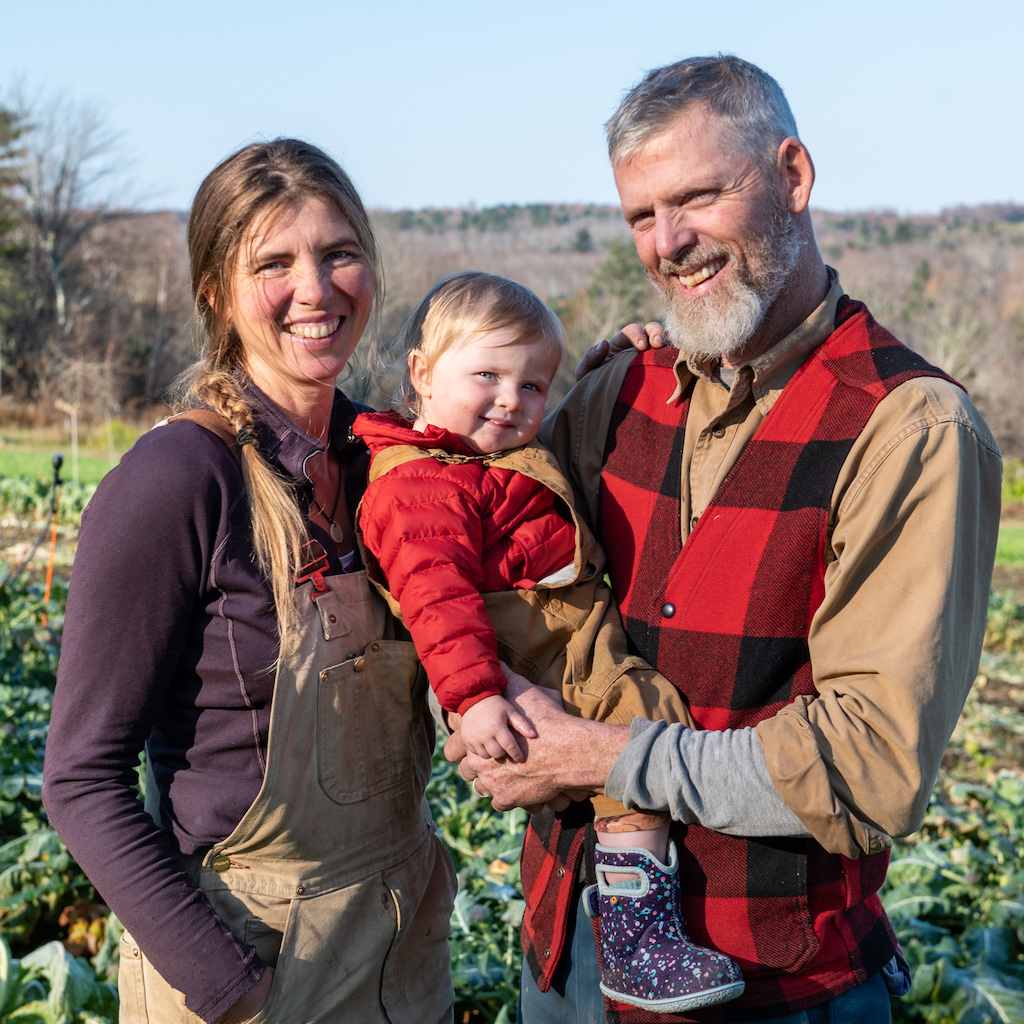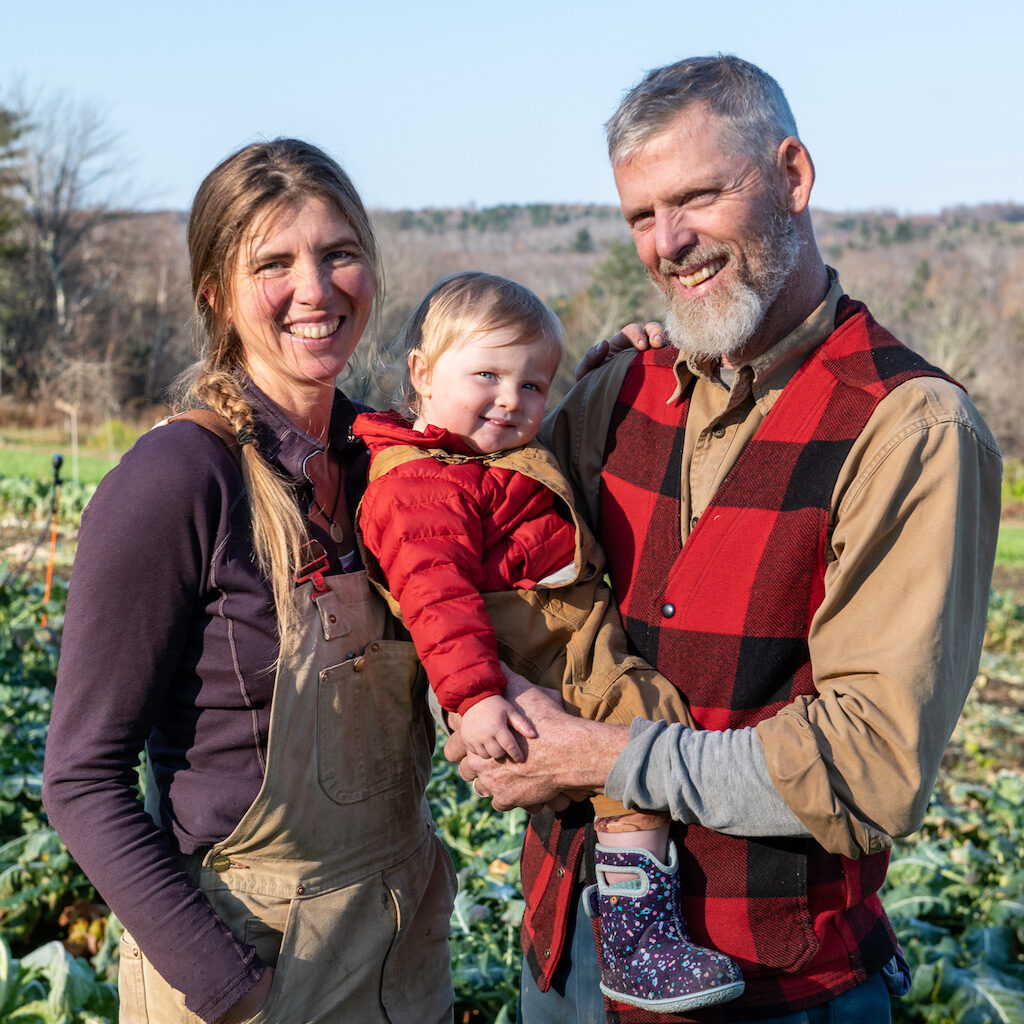 This winter we learned that some of our growing fields had a history of PFAS laden bio-solids being spread on them and our home well came back with levels of PFAS contamination 100 times higher than the safe drinking water standards. In a matter of weeks, our business went from forecasting for record growth in 2022 to insecurity about being able to pay our bills or see a clear path forward for the season.
We aren't the types of folks to give up without a fight though, especially when it's something we are passionate about, and providing clean healthy food for our community is what gets us out of bed every morning. The PFAS Emergency Relief fund from MOFGA and MFT is so critical to the viability of our farm and others. It has been the lifeline that is helping us to get through this so we can come back stronger and more resilient.
Nell Finnigan and Justin Morace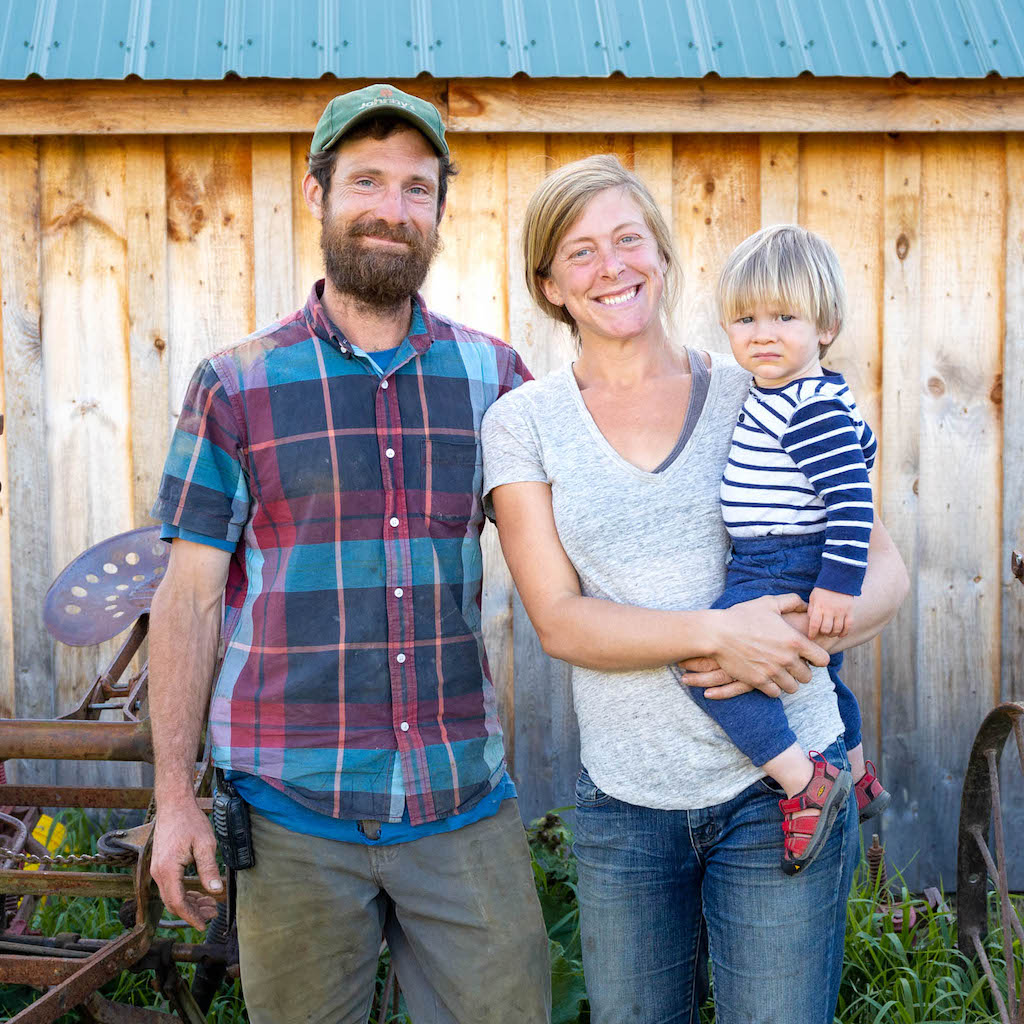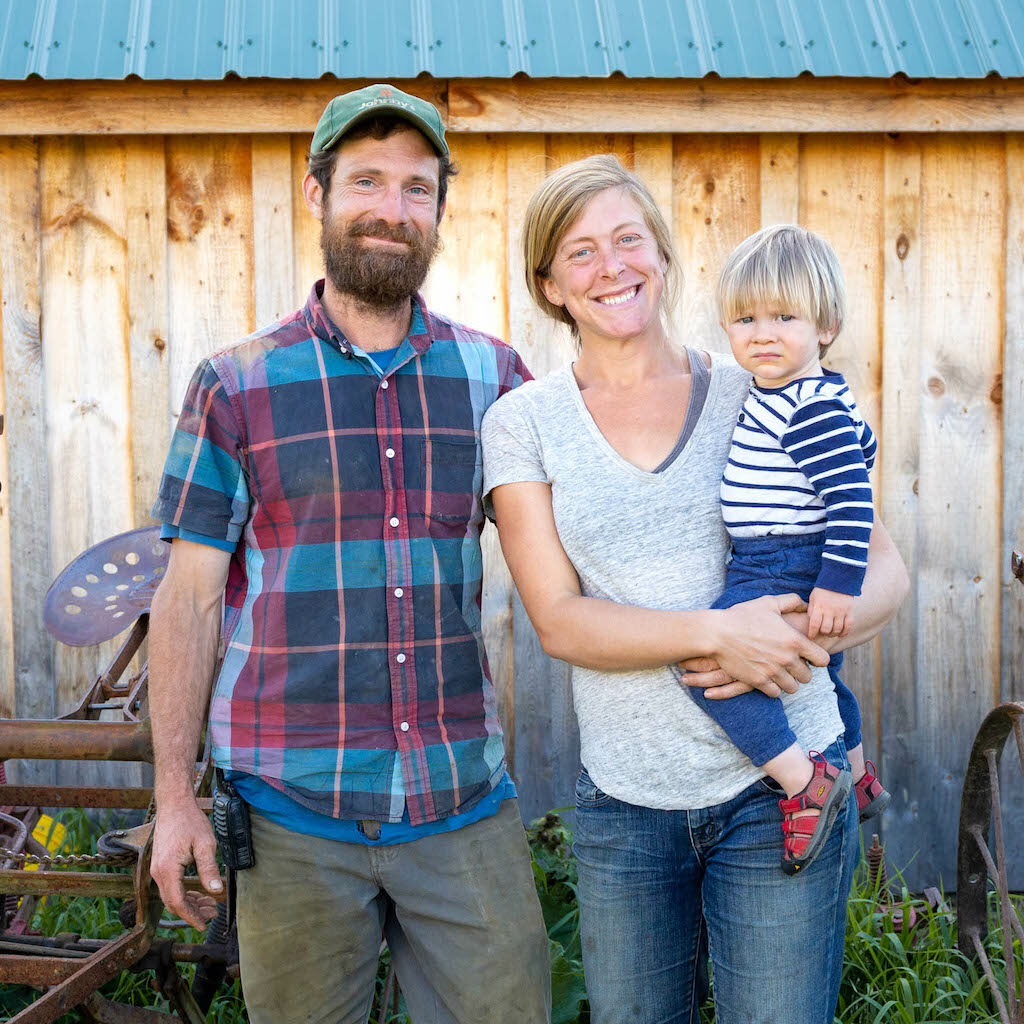 Our PFAS journey began on January 25, when we found out that both our farm wells tested shockingly high for PFAS chemicals. Our fields were never spread with biosolids, but the land to the south of our property was repeatedly spread in the 1990s, and in turn has contaminated the groundwater beneath our farm. It appears our soils have been spared any lasting damage by the chemicals in our water. Now, the real battle we face is finding or filtering enough clean water to continue to grow produce on this land.  
Without the MOFGA/MFT PFAS Emergency Fund, our business would have gone a full 8 weeks without any income. That would have put us in an incredibly vulnerable financial position, making it much less likely we'd be able to bounce back from this in any meaningful way.  With their help, we were able to keep the lights on and our beloved staff employed while we waited for test results and a water filtration system.  
Heather Daniels-Pusey photo
If you are looking for more information about our partnership with the Lost Kitchen, see our FAQ page.


Maine Farmland Trust (MFT) and MOFGA are jointly administering a PFAS Emergency Relief Fund to support any farm dealing with potential PFAS contamination.
The fund has four primary purposes:
To help pay for initial PFAS testing on farms that choose to do their own testing.

To fund wellness costs for impacted farmers.

To provide short-term income replacement for farms that the Department of Agriculture, Conservation and Forestry (DACF) has identified as having high test results.

To invest in infrastructural improvements to help PFAS impacted farms remain viable
This fund is meant to serve as a safety net, providing interim support from initial PFAS testing to when they can access DACF's longer-term PFAS support programs.
This is a much-needed lifeline for farms that are facing extreme stress and uncertainty about their futures. In addition to administering the fund, MFT and MOFGA are working collaboratively to:
Provide technical assistance to impacted farms.

Support mental health counseling for impacted farms.

Create communication tools and resources for farms.

Educate the community about PFAS.

Advocate addressing the root causes of PFAS contamination at the state and federal levels.
Visit the PFAS Emergency Fund webpage to learn more about ongoing services to impacted farmers.
Your contribution to this fund will help create a safety net for farms that are testing, and help ensure that we have a safe food supply. Thank you for making a contribution to help support Maine's farms!
MOFGA is a 501(c)3 non-profit organization and donations to MOFGA are tax-deductible. Our tax identification number is: 01-6048322.
Checks for the fund can be mailed to MOFGA P.O. Box 170 Unity, ME 04988. Please include "PFAS Emergency Fund" in the notes field of the check. Thank you for your contribution.