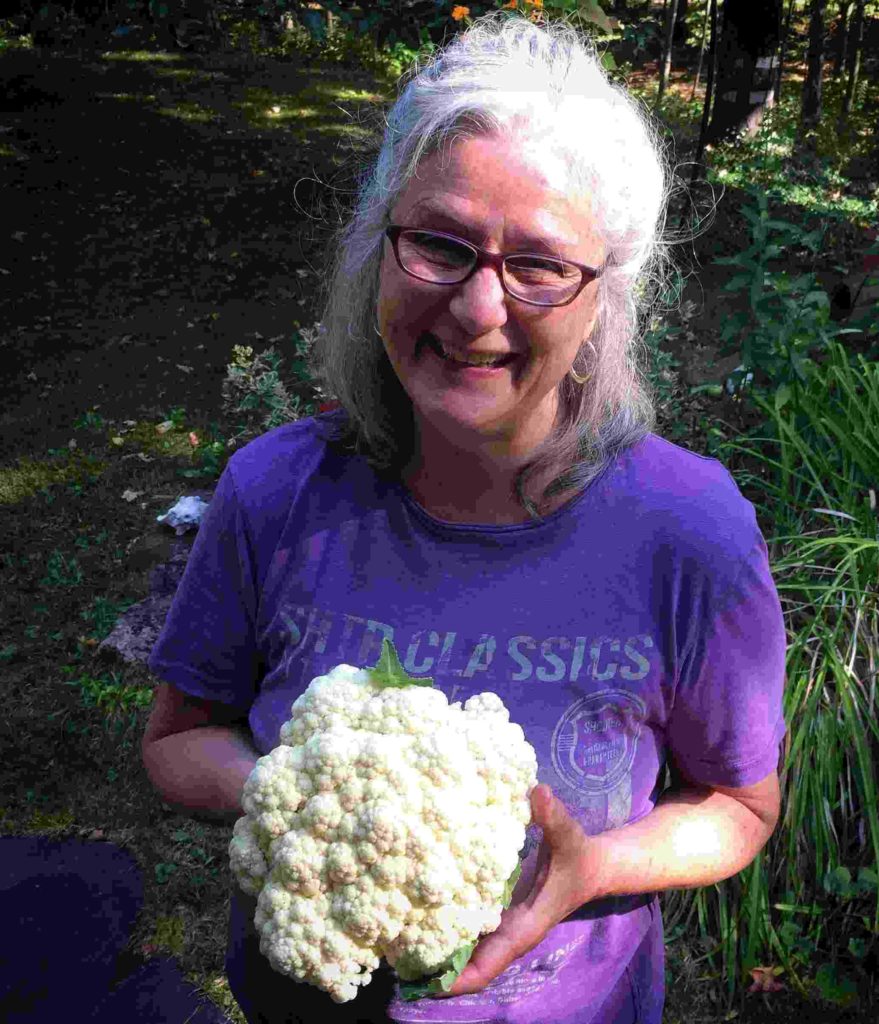 This story appeared in the 2021 spring issue of The Maine Organic Farmer & Gardener in response to the theme, "Breaking Ground."
In August 1987, I moved to Wellington, Maine, with my future husband Steve Cayard and my daughter Amber Reed, leaving behind my beloved West Virginia and my Italian family. Both sets of grandparents were Italian immigrants who came to work in the coal mines. I spent a lot of time with my mother's parents. By then they were nearing the end of their labors, but they still baked bread outside in a homemade oven, tended animals in pens and kept a huge garden, terraced on the side of a steep hill. My grandfather made his own beer and sat on the porch at the end of a long day playing his accordion and drinking home brew that had a thick sludge of yeast at the bottom. My grandmother made dog and cat food from scraps.
So, coming to the backwoods life was in my blood. The day we arrived in Wellington I was exhausted and it looked a lot less appealing than it had in early summer when Steve's friend had shown it to us. I walked in and surveyed the cabin with the hard eye of my father. I realized that we could not sleep in there that night. We had to get the mice and wasps and squirrels out first. We had to sweep and mop – and there was no water. Steve reminded me that we had planned to carry water for a while. I walked outside, took my sleeping bag out of the car and laid it on the high grass, making a spongy resting place that was some comfort. "I forgot a broom," I wailed from the front yard. I lie there and looked up at the sky. What did I do? How would we manage? What had I done taking Amber from her dad and our family? Their recriminations echoed in my head. A little while later Amber ran up shouting that they had made a broom and "to come see, come see." She was framed by the sky and her hair was flowing around her excited face. I hoisted myself up like every mother does a thousand times over. Steve had fashioned a broom from fir tips tied to a stick and Amber was sweeping.
We camped outside for two weeks and made it a passable home. Amber started second grade and Steve and I befriended our neighbors up the road whose daughters attended the same school. We've lived in the same house all these years and Lucy Cayard, our daughter, was born right here. I came to Maine near the end of the "back to the land" movement. Like my grandparents, I came to a "new country," and like them, I looked back and cried many times for the "old country," but in the end this spot became my home.
Angela DeRosa
Wellington, Maine