The Milkhouse raises pastured livestock. Milk cows, steers, pigs, and sheep for meat. During the growing season we practice rotational grazing and put up all of our own feed for the winter. In the winter the animals live in barns or three sided sheds and we manage those spaces as bedded pack systems. We have an on farm state licensed processing facility where we bottle raw milk, and make yogurt and eggnog. Our products are sold at our on farm store, natural food stores, coops, independent grocers, Hannafords, school districts and institutional accounts.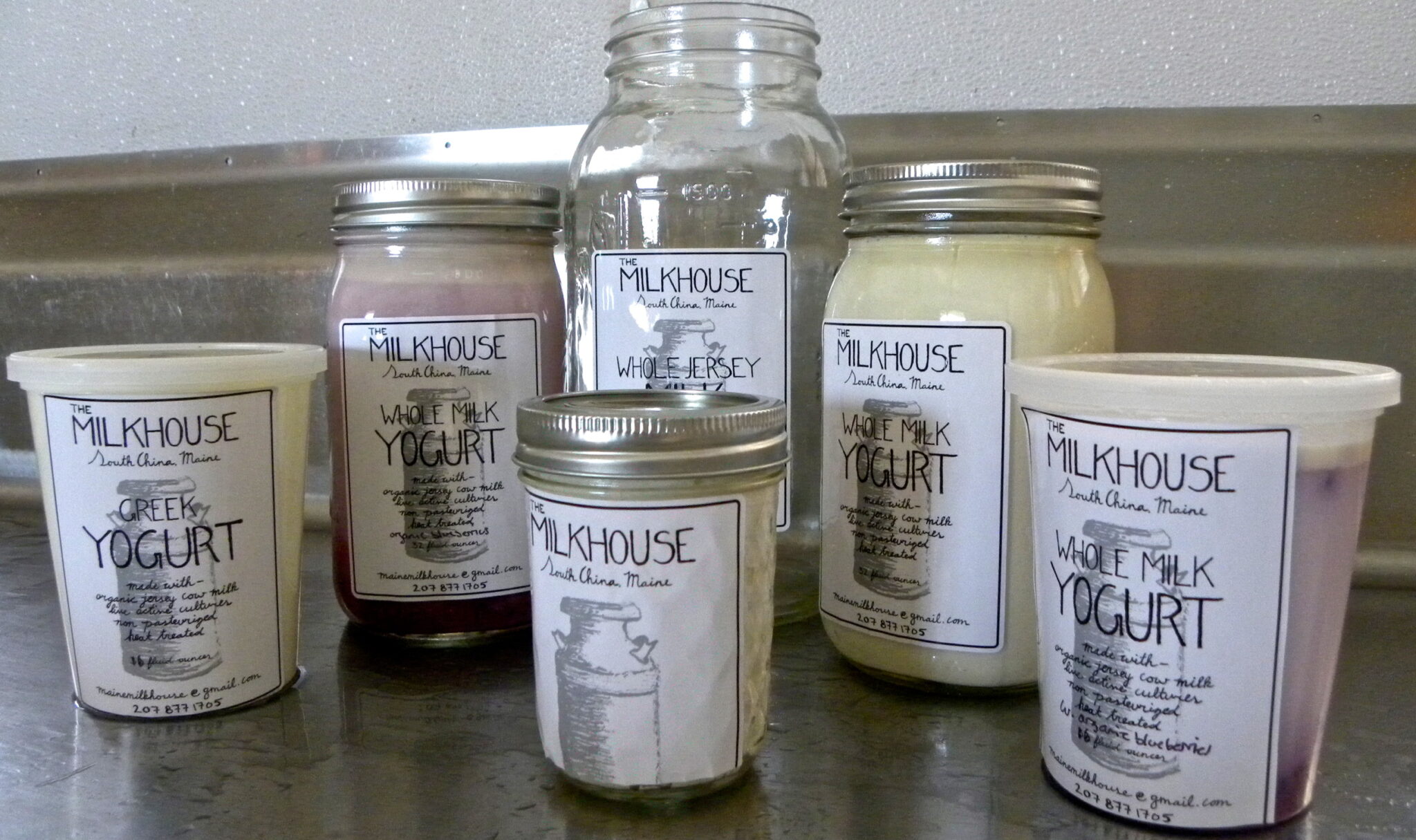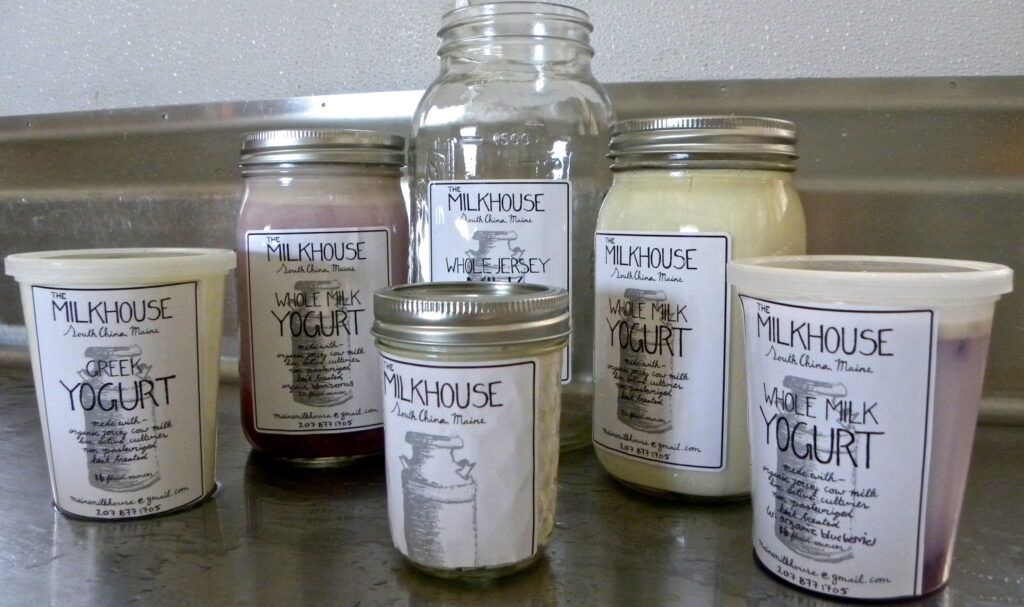 445 South Monmouth Road
Monmouth, Maine
20-35 hours October-December
20 hours January-April
Potential for full time hours May-December
Starting pay is between $14-15 an hour based on experience
We're hiring for a 20+ hour per week milker. Farm related responsibilities may be more broad than milking, and in winter could also include equipment operation, any and all care of cows, mucking out stalls, cleaning milk parlor, small building projects, basic equipment maintenance, tending hogs & sheep, end of season fencing and clean up etc. In summer responsibilities include the above plus hay making, equipment operation, fencing, helping customers with grain orders etc. 

The right person for this job is passionate about and interested in sustainable food systems, local economy and community, enjoys working with animals, pays great attention to detail, has knowledge of or willingness to learn basic cleaning and milking sanitation practices, maintains patience and positivity whilst spending long hours in all kinds of weather, has the ability to lift 50+ pounds, possesses great communication skills, has a valid driver's license, and is happy to work solo and with others. Some experience working with and milking cows, & operating machinery is greatly preferred. 

We farm & process milk 7 days a week. We like for everyone who works here to feel that they are part of a working team, and to have a good sense of the whole operation including farm & creamery. The schedule can be flexible but we are looking for someone to work 5 to 6 milking shifts per week, including on one weekend day. Pay is hourly and based on experience and performance. Employees also have access to food we raise & produce (yogurt, milk, pork, beef, eggs: all certified organic or raised as such), and a $15 per week stipend for other farmstore goods. 5 days paid time off per year for full time employees. Serious inquiries only. Interest in longer term commitments is preferred. COVID vaccination required. We like to do a working interview when possible, so the applicant can meet everyone on our team, and put in a couple hours of time in order to get an introductory sense of the job. 

To apply, please send a resume, brief letter of intent, and two references to Andy at [email protected].
Clear communication, positive work environment, consistent scheduling that also allows for flexibility.
Application Details and Deadline
To apply, please send a resume, brief letter of intent, and two references to Andy at [email protected].

We're looking to hire for this position ASAP, so please get applications in by 10/14. However, this job posting will be open until the position is filled.