We are a diversified family farm with a lot of different things going on at the farm. We have an organic market garden with a variety of produce grown. A lot of what we grow goes directly into our value-added products. We raise over 300 pigs on the farm and 50-100 sheep, as well as a small beef herd, and have our own butcher shop on farm. We specialize in the unique cuts and artisan sausages. We also have a commercial kitchen on-site where we make and package value -added goods, including many jams, pickles and other preserves.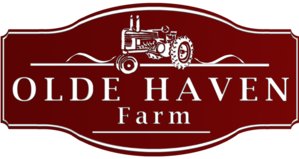 159 Togus Rd., Chelsea ME 04330
Year Round job. This is a Part Time job but it can be combined with other jobs on the farm, such as kitchen production, to make it a full time job.
$15.00, may be increased based on experience, may be increased after probationary period.
Assistant Meat Cutter
Job start date: interviewing now for immediate hiring
Job description: We are looking for the right individual to come assist in our butcher shop. We are primarily a pork and lamb whole animal butchery shop. This does not include the slaughtering of any animals. The job would include cutting meat, packaging cuts, grinding meat, mixing sausage, stuffing sausage, packaging sausage and keeping the butcher shop clean, sanitized and organized.
Work includes:
Cutting and packaging meat
Grinding/mixing/stuffing/packaging sausage
Dishes
Assisting in keeping the butcher shop clean and sanitized (wiping tables, sweeping floor, taking trash out, and deep cleaning walls and equipment when needed)
Minimal logging/documentation
Qualifications:
Ability to follow instructions
Ability to work well independently and with others
Good communication skills
Physical strength to lift 125 pounds (half carcass), and 60lb lugs of meat regularly
Ability to withstand repetitive cutting motions
Ability to operate by food safety plan and log/document as needed
High regard for safety for oneself and others due to the hazards of working in a butcher shop.
Strong attention to detail
Must be age 21 or over
Ability to work long hours in a cold environment
Job details:
Hours: 20+ hrs a week. Can be combined with kitchen production work to make it full time.
Compensation: Starts at $15/hr. (may be increase based on experience)
We are around and working along side our employees. We provide training and instruction.