We are a very small diverse organic family farm located on the land of the Wabanaki people. We cultivate 1.5 acres of vegetables, pasture raise chickens, host the growing of grain crops, and raise dry beans when we can. We strive to be a supportive part of our local community and economy. Growing good food for our region and taking care of the land where we live is our way of enhancing the coexistence of all beings. The majority of our produce is sold through local wholesale outlets and distributed to area food pantries. Our meat chickens are raised on pasture and moved daily. We have worked to restore the soil health in our fields since arriving here over 4 years ago. We do as much as we can by hand and are grateful for the help of our tractors and trusty farm truck.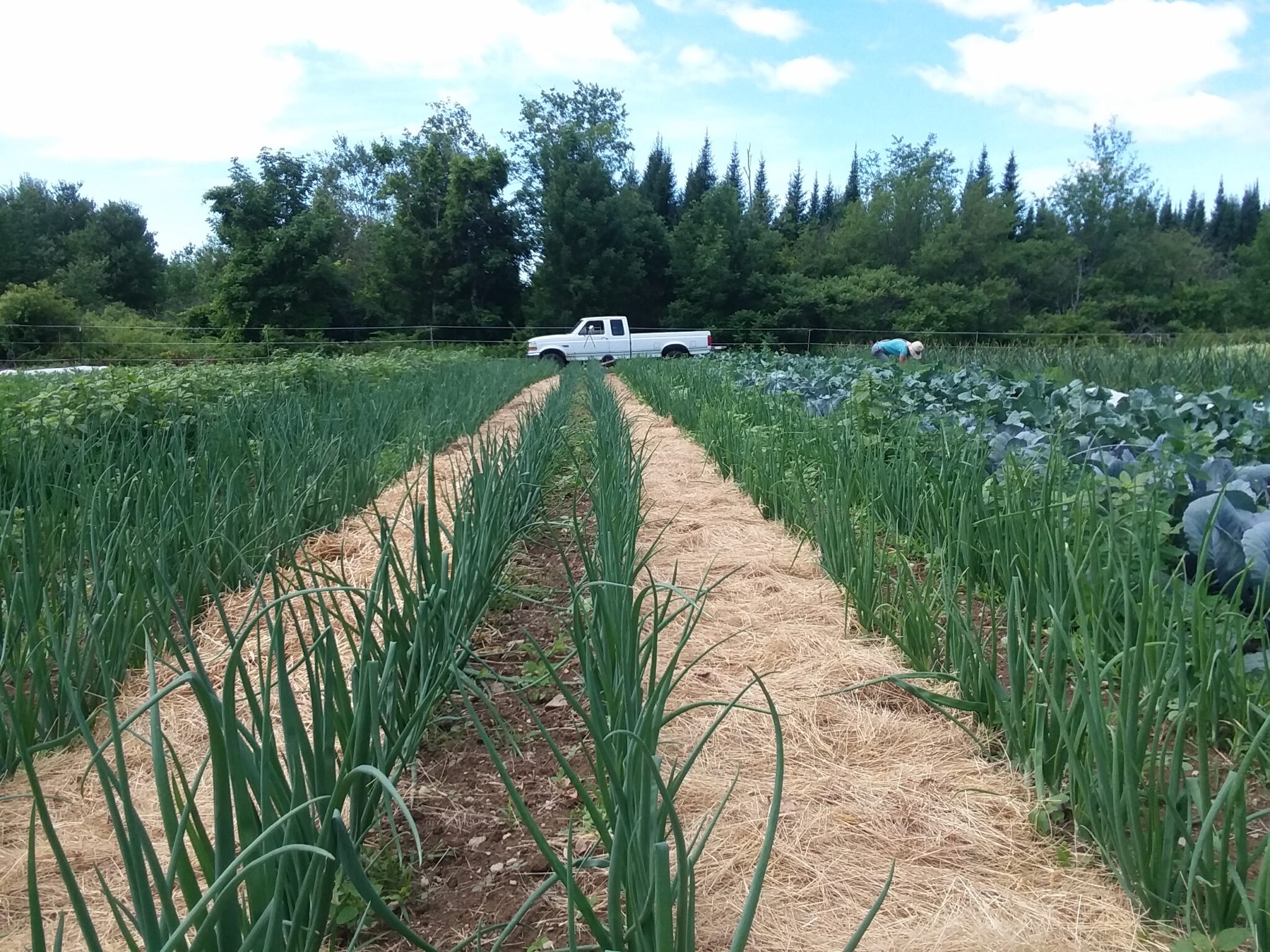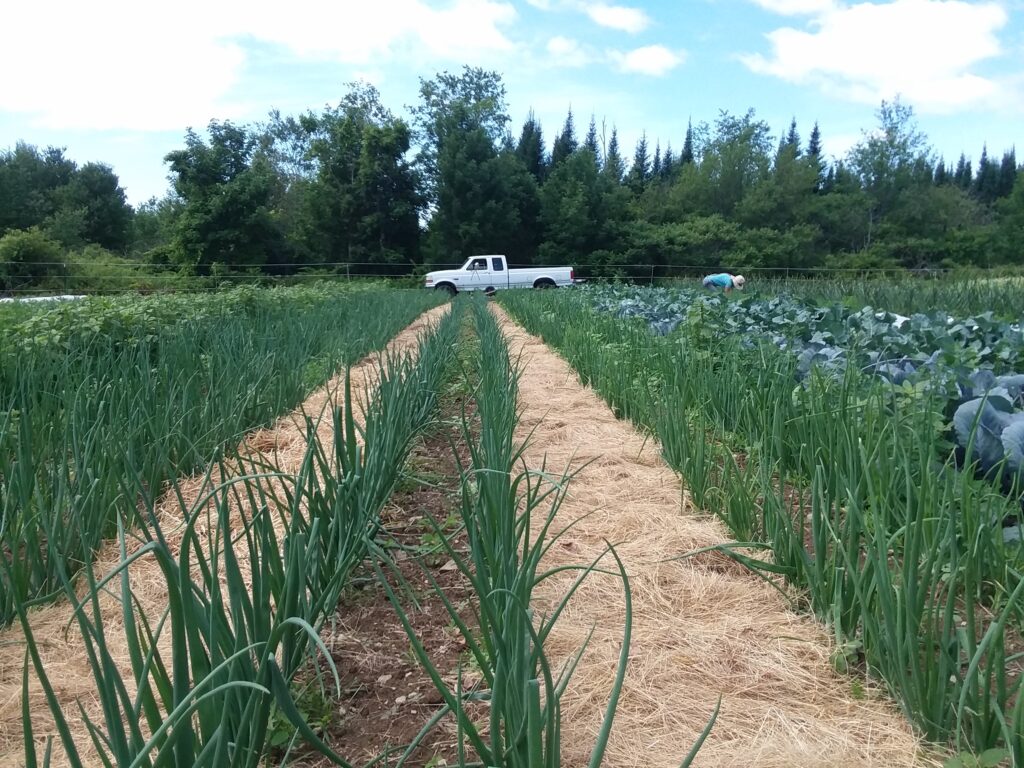 2069 N Mountain Valley Highway, Montville, ME 04941
16 hours per week, May-October. Four mornings during the week, 8-noon. Willing to discuss other schedule arrangements as well.
$14-15 per hour, depending on experience
The majority of the work will be with the vegetable side of the operation, including seedling care, bed preparation, planting, weeding, watering, harvesting, and washing and packing produce for delivery.
We are looking for someone who is:
-Interested in learning about the care and cultivation of vegetable crops
-Accustomed to and enjoys physical labor
-Comfortable working in all weather conditions, from heat to rain to cold
-Timely and comes to work sober
-Able to flex with the ever-changing needs of a small farm
-Able to move quickly and carefully and pay attention to details, especially during weeding and harvesting
-Open to kind and constructive feedback
-Able to carry out tasks on their own. You will be given clear instructions and will not be expected to do anything that you have not been trained in.

No prior farming experience is needed. Most of the work time will be spent with one of the farmers, and individual responsibilities can be given dependent on your interest and abilities. We want to see you thrive here as well!
We look forward to the opportunity to work alongside others who are interested in growing good food. We aim to communicate clearly, use your time efficiently, be organized, and create a positive and encouraging workplace. We enjoy teaching what we know so far about this human-plant-ecosystem interaction called farming, as well as having engaging discussions during our work time together. We love learning and appreciate feedback. All are welcome to apply!
Application Details and Deadline
Please send a resume and 2-3 references. No deadline, position is open until filled.