Erickson Fields Preserve is an educational and community resource featuring a program that hires and trains teens to grow vegetables for their community and hunger-relief agencies, and a program that teaches families how to grow their own vegetables. A Sustainable Ag program in support of Maine's farmers is another initiative led by MCHT's farm staff.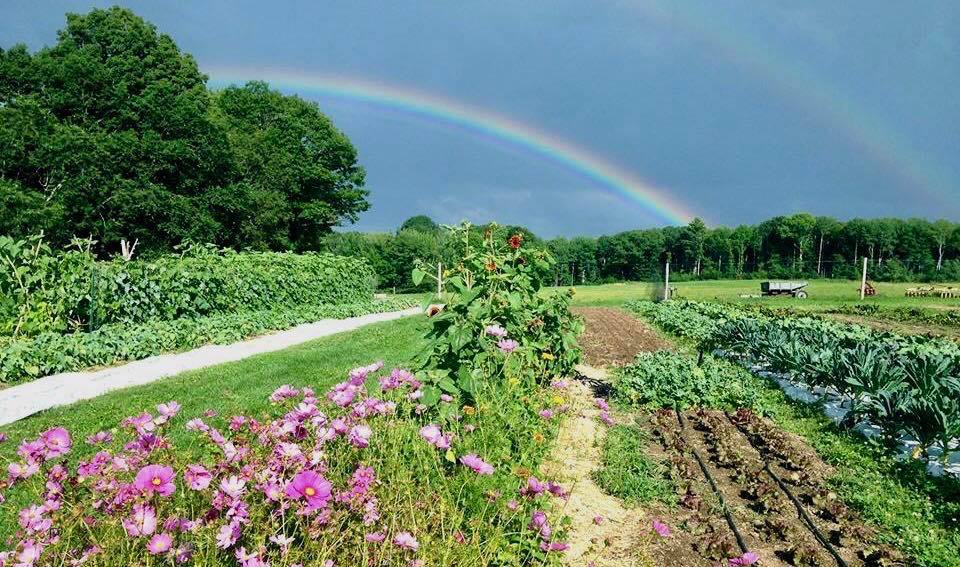 164 West Street,
Rockport, Maine 04856
Full-time, seasonal (March-November)
$16-$18 depending on experience
Department/Division: Stewardship/Erickson Fields
Reports To: Erickson Fields Farm & Program Manager
Effective Date: September 2022
Status: Seasonal; FT March – November
Classification: Non-exempt

GENERAL SUMMARY:

Under the direction of the Erickson Farm & Program Manager, the Program Assistant helps supervise and coordinate the Apprentices, Teen Ag Crew, volunteers and agricultural programs such as Kids Can Grow, Community Gardens, and others, as well as assists with all aspects of the market garden operation at Erickson Fields and general preserve maintenance.

ESSENTIAL JOB FUNCTIONS:

• Works directly with teens in the Teen Ag Crew Program coordinating, teaching, and supervising students in all aspects of market garden production.
• Helps mentor and supervise Apprentice(s)
• Helps Teen Ag Crew manage Erickson Fields Preserve market garden to fulfill contracts with the Good Shepherd Foodbank, food relief agencies and other local wholesale accounts, and to supply a seasonal farm stand at Aldermere Farm.
• Assists with other programming at Erickson Fields including Kids Can Grow and Community Gardens.
• Works with local partners like food pantries, University Extension, and volunteers to develop the preserve as a viable community agricultural resource.
• Assists with landscaping and infrastructure maintenance at Erickson Fields.
• Serves as representative of Maine Coast Heritage Trust for those visiting the preserve and assists with other MCHT related tasks as needed.
REQUIREMENTS:
• Must be willing to work varied hours and occasional weekends due to the nature of the farm operations.


SUPERVISORY RESPONSIBILITY:
• Responsible for supervising Teen Ag. Crew Members, interns, apprentices, volunteers, and others working on site at Erickson Fields Preserve

EDUCATION & EXPERIENCE:

• 2+ years' experience working in agriculture, horticulture, landscaping, or similar outdoor work
• 2+ years' experience working with youth as an educator, camp counselor, youth organizer, etc.


QUALIFICATIONS:
• Excellent leadership, project management, organizational and problem-solving skills
• Excellent interpersonal and oral communication skills
• Ability to work independently and as part of a team
• Ability to promote and maintain positive public relations and to interact with a wide variety of people
• Ability to supervise and effectively assume a leadership role with youth, volunteers, and program participants
• Ability to collaborate with peers and supervisors in the organization; this includes accepting positive feedback and constructive criticism to effectively complete the job
• Computer skills – basic word processing and spreadsheet skills preferred
• Valid Driver's license


WORKING CONDITIONS & PHYSICAL DEMANDS:

Work is primarily outdoors in the field, greenhouse, and unheated barns and can be required in all-weather conditions such as in the hot sun, wind, rain, and cold. Significant physical strength and endurance is required, including the ability to lift 50 lbs. regularly. Awareness and care will need to be taken while working around equipment and agricultural machinery (tractors and implements). While the majority of worktime is spent outdoors on the farm site, time is also allocated for office work to maintain records and for communicating with various stakeholders (program participants, buyers, etc.) as well as weekly produce deliveries as needed. Occasional assistance with community events for the preserve and MCHT will be required.

The above statements are intended to describe the general nature and level of work being performed by people assigned to do this job. The above is not intended to be an exhaustive list of all responsibilities and duties required. The omission of specific statements of duties does not exclude them from the position if the work is similar, related, or a logical assignment to the position.

*External and internal applicants, as well as position incumbents who become disabled as defined under the Americans With Disabilities Act, must be able to perform the essential job functions (as listed) either unaided or with the assistance of a reasonable accommodation to be determined by management on a case by case basis.
The Farm Manager will be the direct supervisor and will work directly with the Program Assistant. The Farm Manager has a long history of working and educating on educational farms around the country. The Program Assistant will have weekly check-ins with the Farm Manager. Our organization's mission is to conserve and steward Maine's coastal lands and islands for their renowned scenic beauty, ecological value, outdoor recreational opportunities and contribution to community well-being. MCHT provides statewide conservation leadership through its work with land trusts, coastal communities, and other partners.
Application Details and Deadline
Please send a cover letter and resume to
[email protected]
with "Erickson Fields Program Assistant" in the subject line. The deadline to apply is November 1, 2022.