Calyx Farm is a certified organic diversified vegetable and cut flower operation. We currently cultivate 1.5 acres of vegetables practicing lowtill methods. We sell to 2 farmers markets, natural food stores, and wholesale accounts.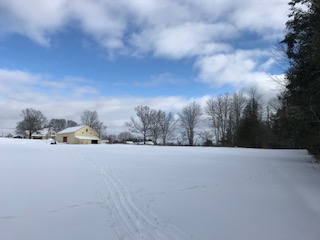 133 N Main St.
Morrill, Maine 04952
32 hours/week
Tuesday – Friday
Middle of April – end of September
An Ideal Candidate:
Brings a positive attitude
Willingness to work in various weather conditions
Ability to lift 50lbs
Shows up to work on time and focused
Works efficiently
Pays attention to detail
Willingness to work both solo and as part of a team
Work includes, but is not limited to, bed prep, transplanting, weeding, harvesting and wash/pack
One year experience on a vegetable farm (not required, but preferred)
A positive work environment, open and clear communication, teamwork and fun!
Application Details and Deadline