Alan Day Community Garden
Youth Leadership Program- For years we have been working, playing, growing, and eating alongside our Youth Leaders, sharing valuable lifelong skills for self-reliance and success. Every day of the program, youth leaders, staff, and volunteers prepare and share a garden-fresh meal together. Learning about cooking and nutrition has dramatically improved the eating habits of many of our youth leaders, who are introduced to new foods for the first time and take recipes home for their families to try. Through experience, we believe that cooking skills should be an essential part of childhood education, to develop resilience, self-reliance, and healthy eating habits, while reducing diet-related illnesses.
Cooking/SNAP- SNAP-Ed, the educational programs of the SNAP benefit program, work to make every food dollar count by teaching shopping, food storage and cooking skills. Our SNAP-Ed Cooking Matters classes teach these essential life skills, create community resiliency, and work toward reducing food insecurity. "SNAP has many advantages over charitable food programs. It does not depend on a separate distribution system, people are able to access food at most any grocery outlet, and they are allowed the dignity to make their own food choices. SNAP has a significant impact on food insecurity, which can be complemented with education on budgeting, food purchasing, and cooking." (LD 1159 – Resolve to End Hunger in Maine by 2030, pg 10)
Community Plots- We provide land access, gardening tools, education, and ongoing support to anyone who wants to grow food. We also install raised beds at schools, Early Learning Head Start sites, and at personal residences for those who prefer to garden at home.
Garden Share CSA Program- Our CSA program offers free and subsidized weekly shares of fruits and vegetables throughout the growing season, and provides local food access for those with limitations of time and resources. This program introduces participants to new varieties of produce and provides recipe suggestions.
Farmers' Market- Throughout the summer our Community Farmers' Market connects consumers with local farmers, while promoting food access to families with low-income. Food is offered on a donation basis, and can be purchased using SNAP and Maine Harvest Bucks incentives. We offer ready-to-eat meals during the Market to demonstrate the use of fresh, local ingredients. At the Market we work to increase participation in key federal nutrition programs by working to remove barriers, and enhancing outreach for programs such as SNAP, Harvest Bucks, School Nutrition,and Maine Senior Farm Share Program. The Market is a great example of bringing the food pantry model to a center of opportunity that provides access to food, peer support, and skill development, including advocacy and empowerment. The Market provides common ground for community members to engage, reducing isolation and disconnection, which are identified as root causes of poor health outcomes in Oxford County.
Community Meals- We believe that teaching valuable lifelong skills as part of an inclusive community project has a greater long-term positive outcome than charity models that now proliferate communities across the U.S. However, there's nothing like providing a community meal that brings people together to share stories, build community bonds, and find common ground. In 2020, we served hundreds of meals to our community and delivered to the homes of those who were unable to come to the garden. Once the pandemic is over, we look forward to hosting even bigger celebrations of local food and community.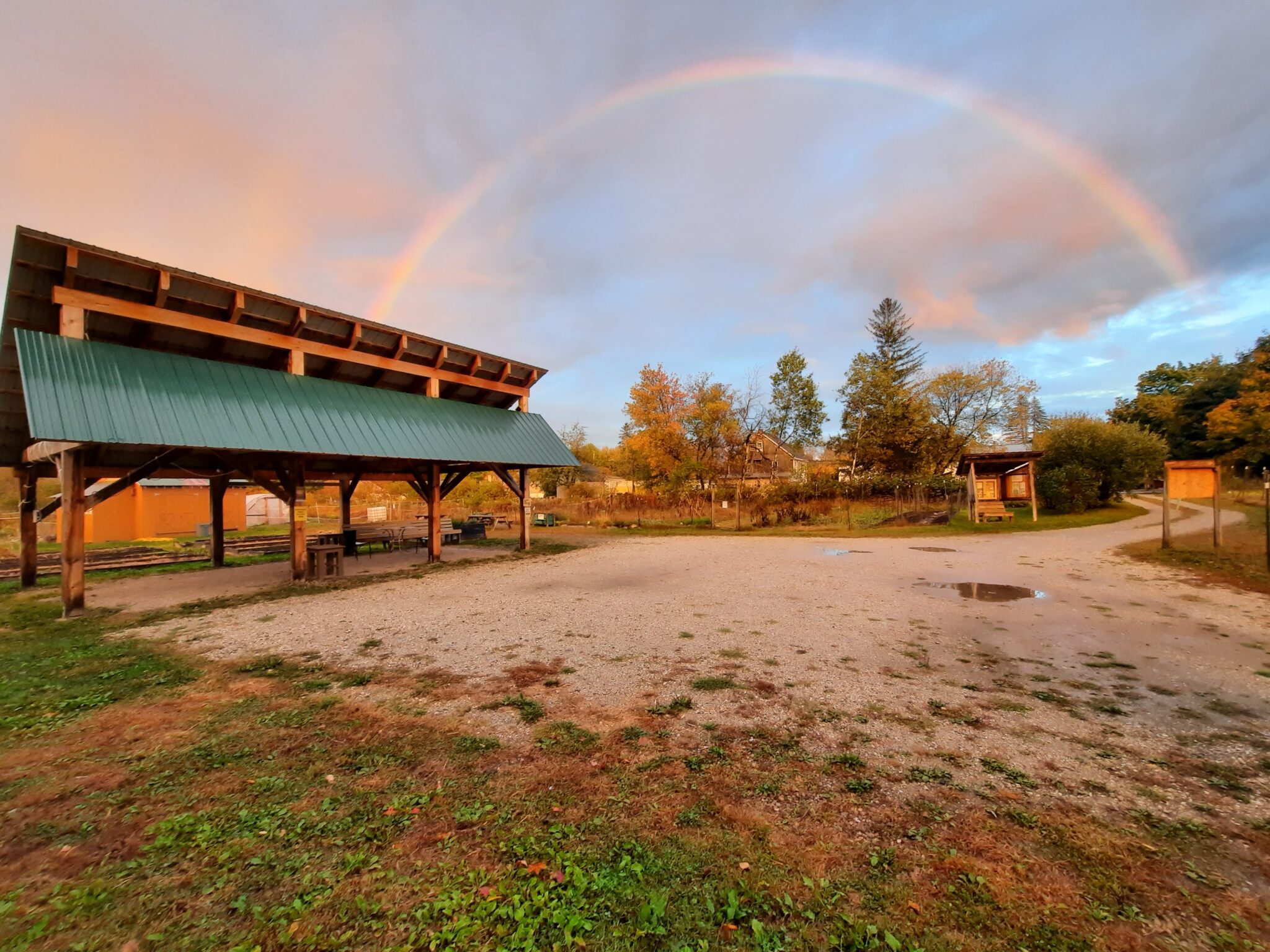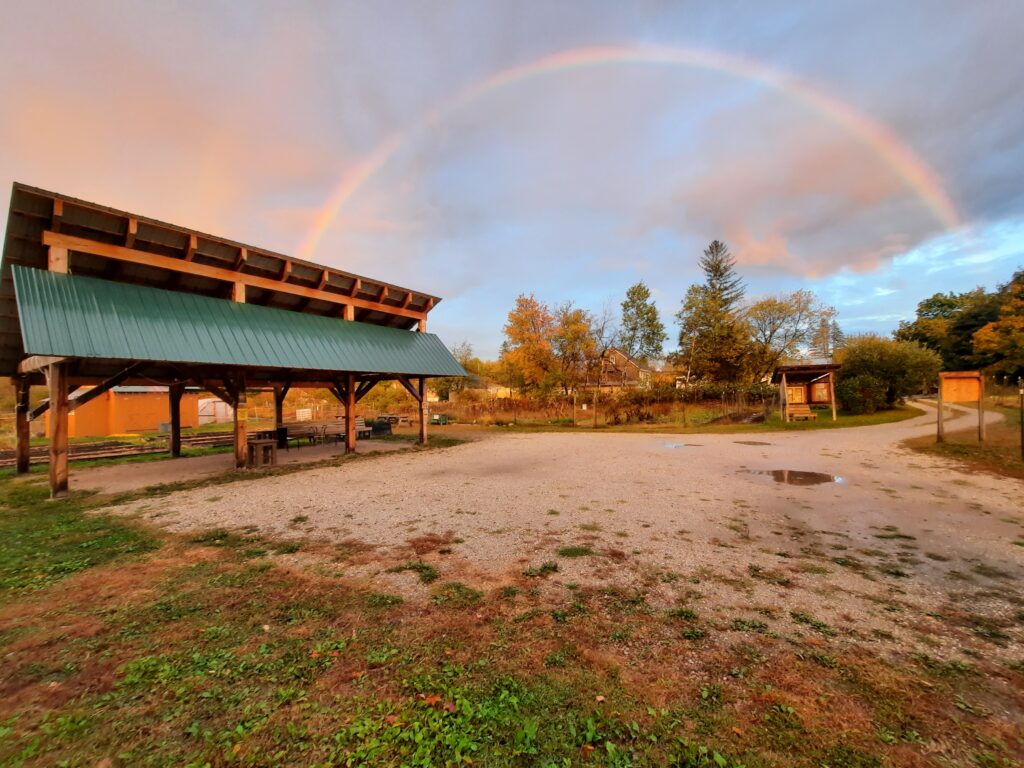 26 Whitman St.,
Norway, Maine
DUTIES & RESPONSIBILITIES:
Demonstration & Production Garden Program: Manage gardening operations. Take primary responsibility for efficiently managing the gardens with the help of volunteers, including a high tunnel, ½ acre of gardens, 1 acre food forest, offsite raised beds at a few locations, and the development of new raised beds. Work effectively to create flourishing, educational and highly productive gardens by planting, watering, weeding, and harvesting.
CSA Garden Share Program: Oversee harvesting and packing. Help organize and manage the 40-50 person CSA program planning and harvest day by overseeing volunteers and youth and providing quality control for the products. Eighty percent of the produce is purchased from partnering farms. Maintain records for weight of produce harvested, distributed or served during any ADCG program.
Youth Program: Coordinate and facilitate all aspects of the daily operations of the Youth Leadership Program. Oversee youth programming as designated by the program schedule and the Executive Director. Facilitate & deliver pre-planned educational activities with youth. All lessons and activities will focus on leadership, communication, gardening skills, or the mission of the ADCG, and be facilitated in a fun and engaging manner. Work with youth on garden-related activities, provide basic instruction and research gardening methods as-needed to maintain productivity. Communicate effectively and professionally with all youth, parents, gardeners, visitors, volunteers, and others who interface with the ADCG.
Monitor program success, challenges and potential challenges, and best practices. In collaboration with the Executive Director, adapt the program to address observed challenges. Keep a daily log and report significant observations to the Executive Director. Respectfully and professionally represent the ADCG at all times in public settings, private meetings, and digital communications, as an employee of the ADCG. Have a thorough understanding of ADCG history and mission, current programming opportunities, and general information.
EDUCATION AND EXPERIENCE:
BA or equivalent 4 years post secondary education- applicants without this level of education, but having professional experience relevant to this position will be considered
Excellent written and verbal communication skills
KNOWLEDGE/SKILLS/ABILITIES:
-Demonstrated leadership skills
-Demonstrated knowledge base of basic food system issues in relation to climate change, industrial food production, and food insecurity. Understanding of issues of cultural and socioeconomic diversity as they apply to food access, education about food, and personal food choices
-Experience with organic farming or gardening, education, youth development
-Physical ability to safely perform routine gardening tasks, sometimes in challenging (hot, cold, rainy) weather conditions, while also instructing and monitoring other participants to ensure safety. Be able to lift 50 lbs and walk over rough terrain
-Ability to work both independently and collaboratively, possess time management and organizational skills, and be able to effectively handle multiple tasks at one time
-Understanding and active awareness of social, economic, cultural and racial diversity. Commitment to equity, inclusion, and anti-racism. Willingness to receive training regarding Adverse Childhood Experiences (ACE's)
We are a nonprofit that promotes education, demonstration and access around local food. As a nonprofit we work with and host hundreds of people each summer, so our work is very public. Employees are expected to be comfortable welcoming and engaging regularly with the public. Employees can expect us to be friendly, supportive, and understanding while also holding a high standard for effectively fulfilling the requirements of the job.
Application Details and Deadline
Applications are accepted through May 10th or until the position is filled. Applications should include a resume, one-page cover letter, and the names and contact information for 3 references. Applicants should submit their applications by mail to Alan Day Community Garden, 26 Whitman Street, Norway, Maine, 04268 or by email to [email protected].
Alan Day Community Garden